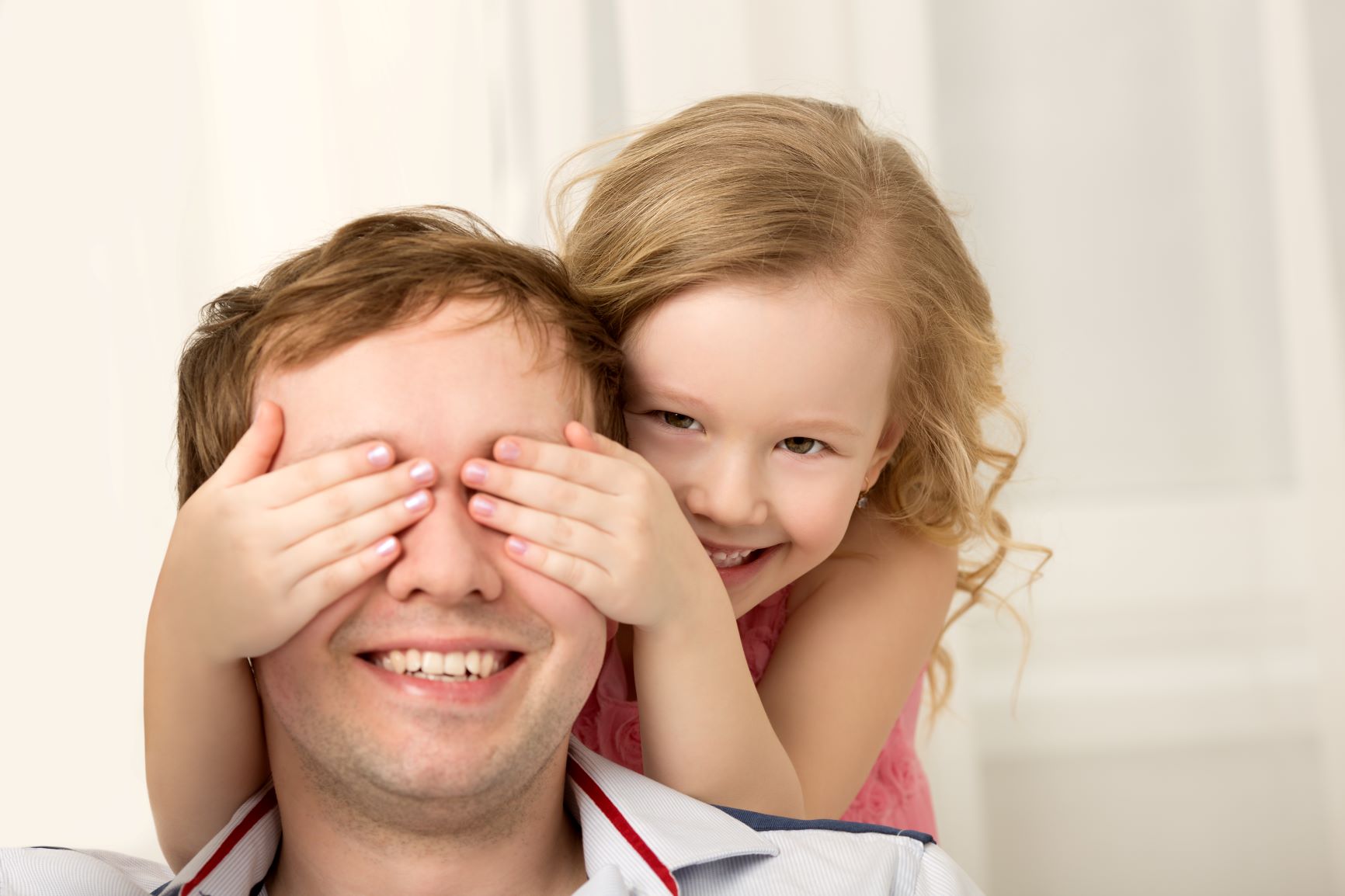 If 40 days ago – you turned on the TV or read the news which told you the world was in quarantine and curfew status, you may have called a friend to check or thought it was an April Fools prank. The rapid spread of COVID-19 has changed the globe, causing governments to enact shelter-in-place, quarantines and curfews. Knowledge of the virus began in December 2019 and became a pandemic in March 2020. The lives of many have changed from carefree to careful, from rushed to restful in an attempt to save the population from contracting the disease.
April Fools' Day originated in a time of change. It is unclear of the actual origins, or how it has become a tradition from Europe to the Americas, but there are two main theories. The transforming of the seasons – Winter to Spring – may have precipitated the start of the April Fool's tradition of pranks, or the introduction of the new calendar from Julian to Gregorian. The 1700 was a world without the technologies, however the pranks ranged from announcing a never-seen-before performance to the poisson-d'avril – April fish – which still continues today.
Though some of you may be homebound, or spending time indoors, here are ten easy Ideas for April Fools which can be implemented in your home. Hopefully, these can bring some smiles and stress-relief to start the month.
1 – Change the clocks
Many options with this one – An hour, three hours, make it earlier or later. This one is sure to make a person take a second look.
2 – Switch salt and sugar
Morning-coffee, or afternoon-tea with a spoonful of salt? A sweetened dinner? Stand away from the person consuming the food and have the camera ready.
3 – Rearrange the drawers – socks in the t-shirt drawer
Reach in your drawer and pull out the swimsuit, or winter scarf. Move the sock drawer down and the t-shirt drawer up.
4 – Hide bugs/snakes around the house
Not for the faint of heart – find some fake bugs in the children's toys, or draw some in dark colors and create shadows. Record and replay the shrieks.
5 – Change outfits every 30mins and act like nothing is different
Take a chance to go through your closet and put together a new outfit every few minutes. A good way for you to try on your clothes, and the people in your home to take a pause.
6 – Put eyes on everything in the refrigerator
Find googly eyes and stick them on everything in the refrigerator for an eerie view of the contents. Opening of the door of the fridge has never been so anticipatory.
7 – Switch toothbrushes/soaps/mugs
For those of you with multiple bathrooms, switch the toothbrushes or soaps around.
8 – Wear a wig to bed
Adorn the Halloween wig and wait for the surprise in the morning.
9 – Change the ring tone and volume of a phone in your home.
Whether a cell phone or the house phone, your phone or your partners – a new sound in the home is cause for a few minutes of searching.
10 – Act like you are having a huge fight with someone – GOTCHA.
Pick a topic of contention, or of historical reference and have an intense one-sided conversation. This can work in person or over the phone and be sure to break the intensity with a distinct – GOTCHA.
At the end of the day – take a break from the routine and the demands of the day for some light-hearted humor. If you don't have people in your home to play a practical joke on – utilize social media to tag a random picture with your friend's name, or call someone and use a distorted voice.
Don't forget to take pictures or videos and upload it onto InsureYouKnow.org. It's a safe place to store all the information in case you need to access it remotely – or from the comforts of your own home.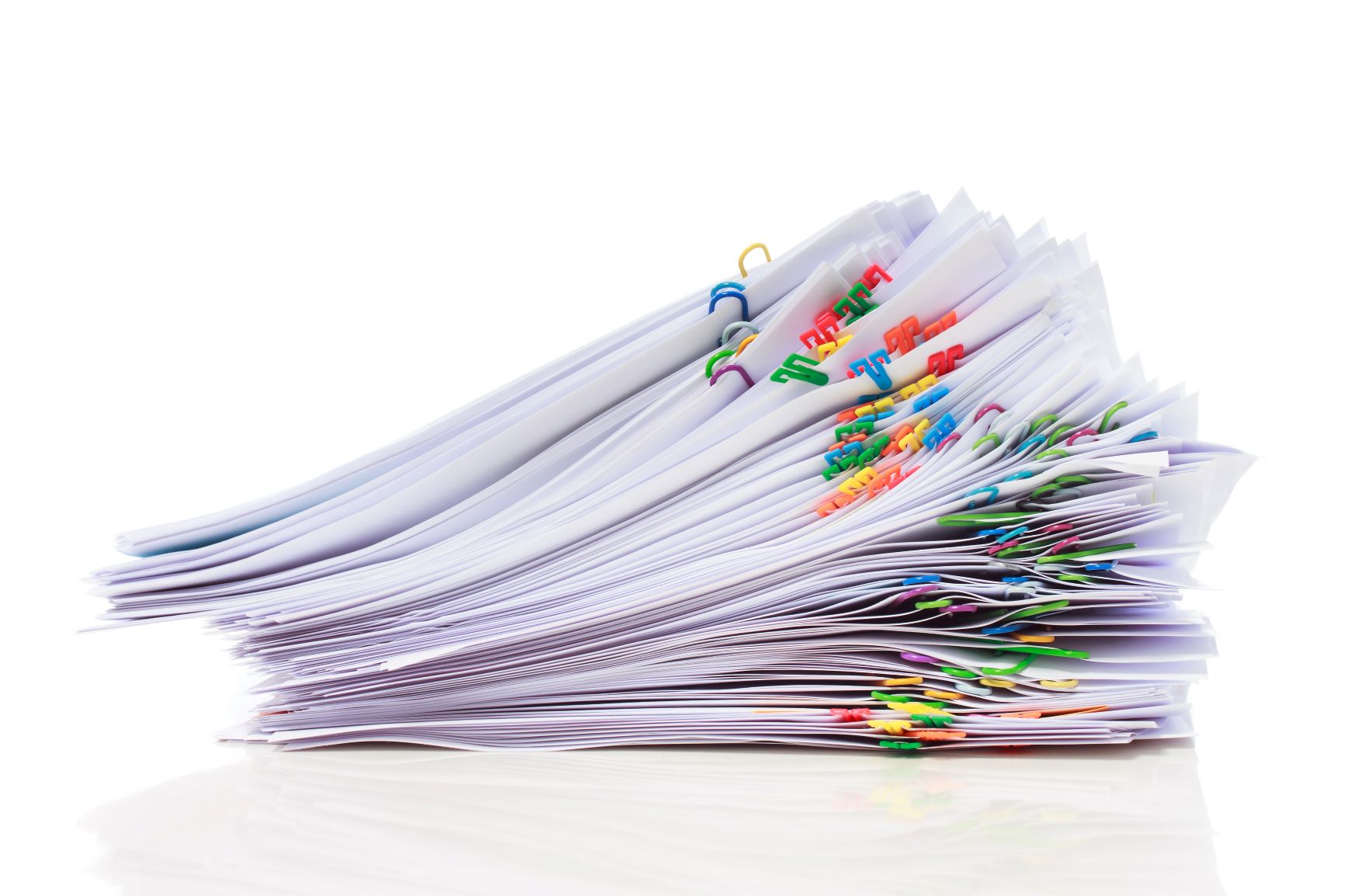 Sounds morbid, but it's actually the kindest thing that you can do for your family. The life insurance plan – while useful, will be tough to access initially. The 401k and 529 accounts set up for the kids and grandkids – will be caught up in legalities for a few months. What the family really needs – right now, is to be able to download your mind and know all those little things. The When-I die file is exactly that…. The "fill in the blank" documents which explain all
We all know we need to remove the clutter, organize the bills, have a will, create the advanced directives for the medical community. It's overwhelming and seems impersonal. This file goes a little deeper, and adds your personality to the documentation. The who, what, where, when, and why of your decisions. It provides the answers to – "what do you want when you die?"
When-I-Die…
These are my financials. You may have money, savings, accounts, investments – or you may not; but how will those close to you really know. The scavenger hunt of locating the treasure may take years for your loved ones, without a quick listing of your financials. Account numbers are great, but at a minimum have a list of the financial institutions that you utilize often. You may be surprised at how many you have.
This is why. The decisions listed in your will, advanced-directive, and material possessions are going to be black-and-white, and may leave divisions and heartache when it was unintended. A quick explanation document may assist the family and friends with understanding where your intentions really are. This is why my partner gets the money, and the children get the house. This is why there were 3 savings accounts. This is why I want my funeral in Dallas. The why question from children to parents, and parents to children starts when a child can talk, and continues throughout the lifetime, this gives the opportunity to answer a few of them.        
This is how. We cannot read your mind. So when the secret question or the password or the lucky number is requested– it is going to be tough to answer that. Accessing social media, email accounts, the cable/trash/cell phone account is going to be tough if we don't know what you were using. The this-is-how is a step by step guide of getting into your day to day affairs and allowing communications to continue. An example would be your cell phone – if your immediate family cannot get into your contacts, how will they convey messages to those that may not immediately know of your passing.
This is what I didn't say. The plot line for many movies, books and dreams is a vision of a person who is passed conveying messages of love. There may also be family secrets of a recipe or hidden heirloom or photos in a closet. There is the conversations that didn't happen about the way birth or death or the estrangement happens. All the things you didn't get the opportunity to say. This can be created informally in a letter format  – Dear Abby, there's something I didn't get to say…. Or more formalized bulleted memo. Here are 10 things….
Your physical file is ready and located in your assigned area, but what able the digital version. As you put together your soft-copy of your when-i-die file, consider uploading all your wishes, reports, documents, and memories onto InsureYouKnow.org. It's a safe place to store all the information in case your loved ones need to access it remotely – or from your own home. You will have peace of mind that they will be able to find everything they need in an organized way – the way you left it. To learn more about the file – read the Time Magazine article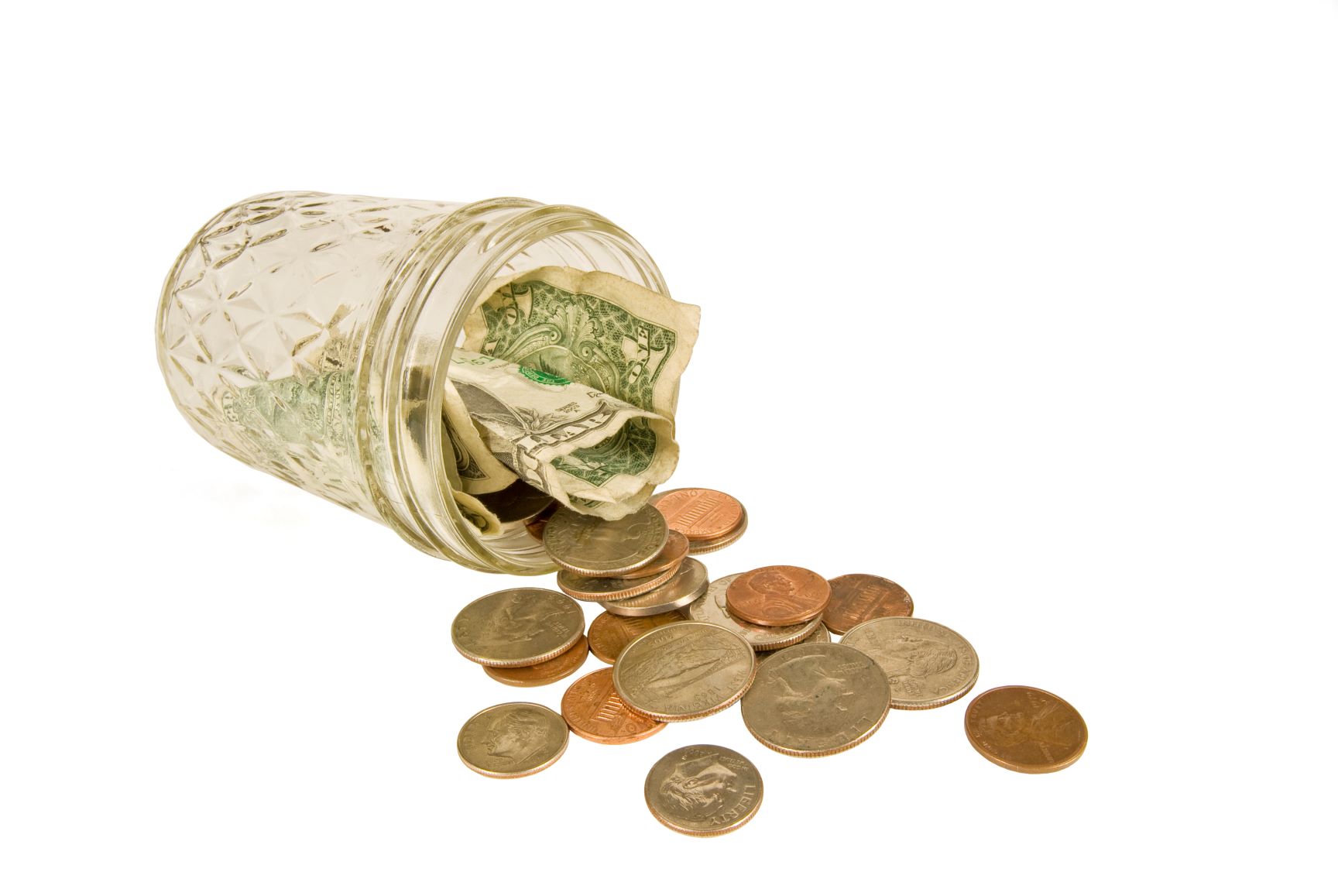 definition: very common and of no particular value.
In 1930, the DIME was valuable. "For 10 cents, kids could spend an afternoon in a movie theater. We could buy a loaf of Bond Bread or a snack-size Frisbie pie, or ride the trolley car. And for a dime, people could walk into a tavern and get a cold glass of draft beer." Today – the US currency has little value associated with the penny, nickel, dime and quarter – we focus on the dollars! Differentiating ourselves and our work is key – people and blogs are a DIME a dozen. With this in mind – I challenge us to review the acronym DIME. It is utilized to calculate the recommended amount of life insurance, but can also help you understand if you and your family are in a good space for 2020 and beyond.
D is for Debt
How much debt do you have? Your debt standing is defined by the amount that you owe to anyone for anything. The most common debts include – car loans, student loans, and credit cards. Buying items on credit card doesn't mean that the resources are always available to cover the costs, and the holiday season sees the usage of credit cards increase exponentially to cover the "great deals" during Black Friday and Cyber Monday in preparations for Christmas, Hanukkah, and New Year celebrations. Mortgage payments are covered under M.
When you have totaled the debt amount – do you have the assets available to cover the debts or would your family need to find the resources to pay this in an emergency? This amount would be the base number for your life insurance policy.
I is for Income
What is your income? Your income is defined by the money that is coming in – and is the number that is utilized when filing taxes. The most common income streams include – salary (yours and your partner), interest (from saving accounts/401K), and dividends (stocks and bonds). Everyone has an income – whether it's from a business or rental properties, or your Social Security checks.
When you have totaled your income amount – multiply this by 10. This is considered a good number to have as a resource for 10years if your income source was to disappear. Many times this happens when you retire. This amount is also a value for calculating the amount of life insurance you may want to purchase
M is for Mortgage
What is your mortgage payment? Your mortgage is defined as how much you owe on your home AND any other properties that you own. Renters are advised to multiply rent by 10 to find this number.
When you have totaled this amount – this is another expense that will need to be covered to ensure you and your family have a place to live. Life insurance can assist with this payment when you are unable to.
E is for Education or Emergency"What did the dime say to the penny? At least I have more cents than you." If you have children or grandchildren, the gift of education would be a worthy investment for future generations. To keep things simple – the $100,000 figure has been suggested which could be used for private education in the K-12 or University level – PER person. If there are no juniors, the E can represent your emergency fund. $100,000 for yourself and partner is a base figure that would cover a critical illness or weather disaster. Now that you have read this blog, and know the DIME formula – take the next step and review your personal numbers. As Ralph Waldo Emerson said – The whole value of the dime is in knowing what to do with it. Insureyouknow will help you track these numbers and see how they change year over year – and how close you are to achieving the magic number. Whether you choose to purchase life insurance or not, the Insureyouknow tool is a place to store your digital documents to access from your home or on-the-go.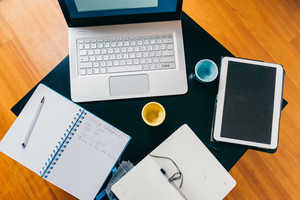 As 2019 ends, take time to reflect on your accomplishments, lessons you learned, and the knowledge and skills you acquired. Self-reflection helps build emotional self-awareness that enables you to ask yourself relevant questions and to gain a better understanding about your reactions, strengths, weaknesses, and motivational factors. An annual review is a great way to remember your favorite moments, take stock of the minor and major events of the year, and to plan for the coming year.
Areas for reflection on and questions to consider include:
Career
What were the most important goals you proposed and accomplished this year?
Did you deal with career challenges and plan for warranted changes?
Did you improve your competencies in knowledge and skills?
What is your most pressing unfinished project and what are your plans to complete it?
Do you have any other goals that you didn't meet in 2019?
Health
What were your lifestyle, fitness, and diet accomplishments?
Which healthy habits did you adopt and which unhealthy habits did you abandon?
Did you review your health insurance plan to determine if you are adequately covered and are spending an appropriate amount of money on the level of coverage you need?
What health challenges did you face and did you heed warning signs about health set-backs or need for medical check-ups?
Relationships
What were the most significant changes in your personal and professional relationships?
Did you make time for your family, friends, and colleagues?
Did any of your existing or new relationships deserve more attention?
Did you successfully mentor someone who relied on you for guidance?
Did you willingly seek assistance from current and new people in your life?
Finance
Did you keep track of and act on acquired debt as well as retirement, savings, and emergency fund options?
Did you participate in realizing business-related financial successes (or failures)?
What risks did you take and how did they pay off?
Emotions
Did you try to understand your emotional needs and motivations?
Did you communicate with others by expressing your feelings and by listening to and appreciating other people's points of view?
What do you wish you had done differently and how could you have done better?
What new things did you discover about yourself that you tried to improve?
Joyful Endeavors
Did you enjoy spending time on hobbies, vacations, and fun activities with family and friends?
Did you try any new activities that you will add to your repertoire?
Technology
Did you face new technological challenges at work or home?
Did you evaluate your Wi-Fi needs and upgrade your home or office environment based on your assessment?
Did you subscribe to or renew an insureyouknow subscription to allow you to store your meaningful and vital records in one secure easy-to-use location?
If you maintain a printed or virtual calendar/planner or diary/journal, save email messages, or participate in social media, you can refer to these daily, weekly, or monthly records to review your 2019 accomplishments. When spending time on self-reflection, jot down activities in a notes app on your phone or tablet, in a document on your computer, or by using pen and paper. By holding yourself accountable for personal and professional choices in 2019 and determining a successful course to take in 2020, self-reflection allows you to:
Recognize accomplishments and congratulate yourself.
Reflect on lessons learned, as well as knowledge and skills acquired.
Acknowledge mistakes to use as a self-improvement tool.
Analyze how you to do better in 2020.
Figure out what gives you joy and you are truly passionate about.
Insureyouknow has a tool available to track accomplishments and lessons learned upon completion of your annual self-reflection or any time throughout the year. You can digitally file data to refer to as you continue your self-reflection journey that will allow you to remember 2019 in order to prepare for 2020.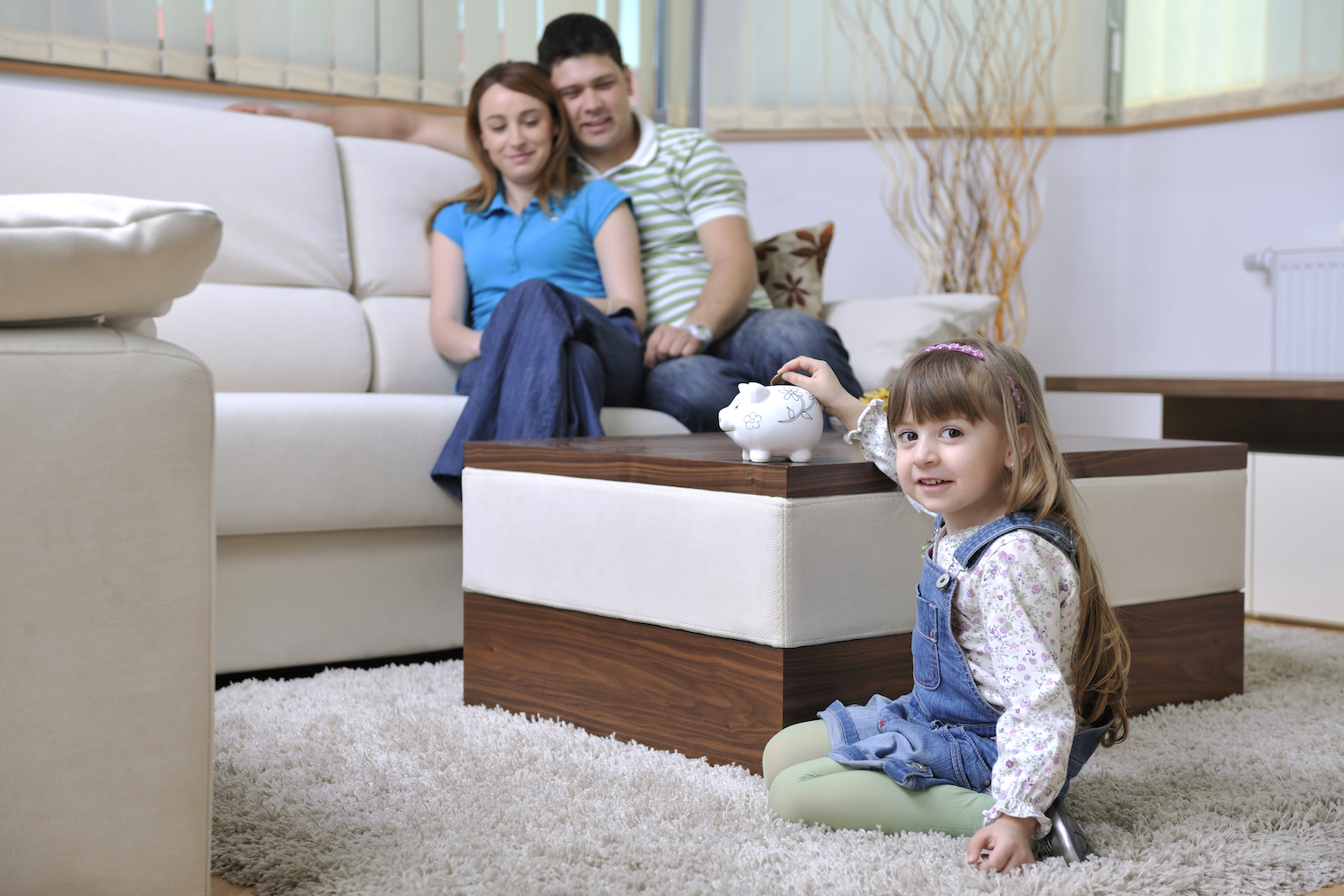 The whole reason you got life insurance was to protect your loved ones. But if you're not careful, your life insurance money may not end up in the hands of the individual you intended.
Naming your beneficiaries sounds like a simple enough process, and in general it is. The problems arise when you don't provide enough information about your beneficiaries or your life circumstances change (and trust us, circumstances always change).
Here are four reasons you should check—and double-check—your beneficiaries today.
Your beneficiary has a common name. According to Ancestry.com, there are 38,313 James Smiths and 32,092 Maria Garcias in the United States. If it's not immediately clear which James Smith or Maria Garcia you selected as your beneficiary, things can get complicated very quickly. Even if it seems clear to you, it's better to err on the side of caution. Include Social Security numbers and addresses for your beneficiaries so there is no question about who will receive the proceeds of your life insurance policy. 
You get divorced and/or remarry. After a painful divorce, you've met and married the love of your life. Congratulations! Unfortunately, your life insurance company wasn't invited to the wedding. After major life changes like a marriage or divorce, you'll want to update your beneficiaries. Otherwise, your ex may get a sudden windfall while your beloved spouse ends up with nothing.
You have another child. You thought you were done having children. Surprise! In between diaper changes and much-needed naps, be sure to add your new baby to your policy as soon as possible. Note that minors may not receive a life insurance payout. Until your child is an adult, you'll need to name a custodian, guardian or trust as the beneficiary. Even if your child legally is an adult, you may want to consider establishing a trust to manage the proceeds until your child hits 25 or 30.
Your primary beneficiary dies before you do. There are two types of beneficiaries: primary and contingent. The primary beneficiary is the individual who will receive the proceeds of your policy, while the contingent beneficiary is in place in case your primary beneficiary dies. If your primary beneficiary does indeed die before you, it's a good idea to update your beneficiaries and make sure you still have both a primary and a contingent beneficiary.
There are a few other things to keep in mind when it comes to naming your beneficiaries. First, remember that your life insurance policy is a contract, and as such, the life insurance company is obligated to give the proceeds of your policy to whomever you named as your beneficiary no matter what another document says. In other words, your life insurance policy supersedes your will. Make things easier on everyone and be sure your wishes are reflected correctly in both documents.
Second, you can name multiple primary beneficiaries. To keep things simple, it's a good idea to assign percentages to each beneficiary rather than a set dollar amount.
Finally, as with all estate planning, communication is key. According to Consumer Reports, 1 out of every 600 people is the beneficiary of an unclaimed forgotten or misplaced life insurance policy. Make sure your loved ones know you have a life insurance policy. Tell them you have uploaded it to InsureYouKnow.org, and let them know how to access it. The last thing you want is for all your careful planning and preparation to go to waste.