Category:
Health Insurance
Safely Enjoy Summer Fun in the Sun
May 29, 2021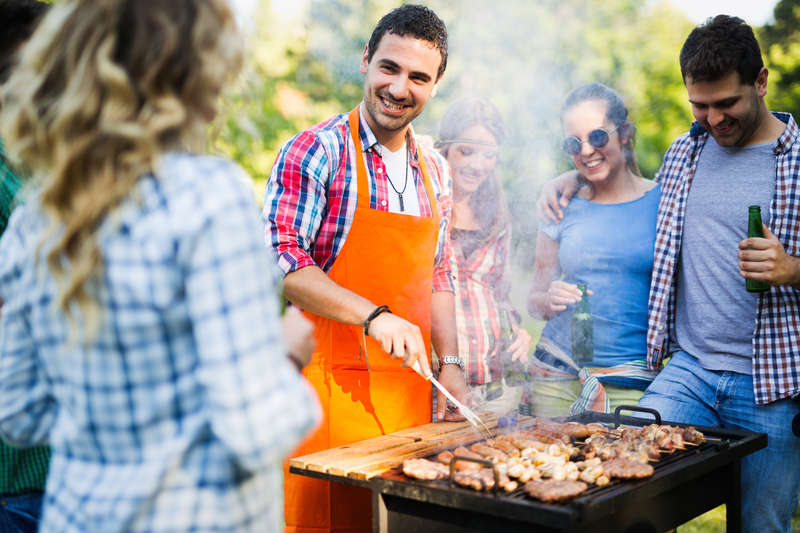 With students out of school and parents ready for a vacation, your summer planning may lead to seasonal activities and events outside during the warmest time of the year. While making a list of your fun in the sun options, keep in mind your family's health and safety while avoiding the dangers of heat-related illnesses, water-related injuries, grilling hazards and food poisoning, allergy attacks, and the stress of traveling.
The Federal Occupational Health agency offers the following tips for balancing fun activities and sun safety.
Prepare for Heat and Sun
A big part of staying safe in the heat and sun is being prepared. Have an idea of how long you will be out in the sun and the heat, and then plan accordingly by:
Limiting your outdoor activity, especially midday when the sun is hottest.
Wearing and reapplying sunscreen as indicated on the package.
Pacing your activity; starting activities slowly and picking up the pace gradually.
Drinking more water than usual and not waiting until you're thirsty to drink more.
Wearing loose, lightweight, light-colored clothing that protects your skin.
Wearing sunglasses and a hat.
If possible, taking breaks from the heat and sun in a shady or air-conditioned location.
For more information, visit the Centers for Disease Control and Prevention's (CDC) Keep Your Cool in Hot Weather! and Sun Safety pages.
Stay Hydrated
Dehydration is a safety concern, especially during the summer months. Be sure to drink enough liquids throughout the day, as your body can lose a lot of water through perspiration when it gets hot outside. Drinking plenty of water can be part of good nutrition, too. Snacking on water-rich foods like raw fruits and vegetables also can help keep you hydrated.
Without enough fluids, you may experience dehydration. Look for these signs:
Extreme thirst
Dry mouth
Headache
Muscle cramping
Feeling lightheaded
Foggy thinking
Learn more on the MedlinePlus Dehydration page.
Heed Water Safety Precautions
Swimming is an enjoyable way to both cool off and get some exercise, but it also takes extra precautions and vigilance. To lower the risk for water-related injuries or accidents:
Always have adult supervision for children who are in or around water.
Do not swim alone, and swim near lifeguards whenever possible.
Learn to swim.
If you have difficulty swimming, wear a life jacket when participating in water-related activities.
Wear a life jacket when boating.
Know local weather conditions and forecasts before swimming or boating.
For more information, visit CDC's Water-Related Injuries page.
Additional summer safety reminders include the following tips from National Insurance Services:
Eliminate Grilling Risks
Grilling is a great way to make a delicious meal, especially during summer get-togethers and events. However, grilling carries a number of risks—from fire to food poisoning—that you must be aware of to keep your outing safe and enjoyable. Experts say that food poisoning peaks in summer months for two main reasons: bacteria grow fastest in warm, humid weather, and people generally do not pay as much attention to cleanliness when eating outside.
General Safety Precautions
Do not allow children and pets to play near the grill until it is completely cool, and you've had a chance to put it away.
Place your grill at least 3 feet away from other objects, including your house, vehicle, trees, and outdoor seating.
Before using a gas grill, check the connection between the propane tank and the fuel line to make sure it is not leaking and is working properly.
Only use starter fluid for barbecue grills that use charcoal. Do not use starter fluid for gas grills.
If you suspect that your gas grill is leaking, turn off the gas and get the unit repaired before lighting it again.
Never use a match to check for leaks.
Do not bring your grill into an unventilated or enclosed space, such as a garage or inside your home. This is not only a major fire hazard, but it's also a carbon monoxide hazard.
Never grill on wooden decks, porches, or balconies.
Carcinogen Hazard Preventions
Cook leaner meats that drip less grease. Opt for a turkey burger or a lean cut of beef, and cut visible fat from poultry. When fat drips into the coals or flames, smoke travels up to the meat and releases carcinogens.
Marinate meat to reduce carcinogens by 87 percent. Herbs contain polyphenolic antioxidants, which prevent the formation of carcinogens on the meat's surface.
Scrub your grill with a wire brush after every use. This will prevent bits of leftover food from dropping into the grate and creating carcinogen-filled smoke.
Use a nonstick cooking spray on the grill rack to prevent meat buildup.
Follow Food Safety Tips
Wash your hands. You should do this before all types of food prep, and grilling is no exception. If you're outdoors and there is no bathroom, use a water jug, some soap, and paper towels. Consider carrying moist towelettes for cleaning your hands.
Separate raw and cooked food. Don't use a plate or utensil that previously touched raw food to touch cooked food unless the utensil has been washed with hot, soapy water.
Marinate your food in the refrigerator, not on the counter.
Make sure food is cooked thoroughly to kill any harmful bacteria that may be present. Hamburgers should be cooked to 160 degrees Fahrenheit, or until they are brown all the way through. Chicken should be cooked to 165 degrees Fahrenheit.
Refrigerate leftovers within two hours of being cooked—the sooner, the better.
Manage Allergies
Warm weather and high humidity can put a strain on seasonal allergy and asthma sufferers. It's a peak time for certain types of pollen, smog, and mold. Below are some survival tips to help you manage your allergies during the summer months.
Protect yourself during prime allergy time—stay indoors between 5 a.m. and 10 a.m., when outdoor pollen counts are usually the highest.
Avoid extremes—going between intense outdoor heat and indoor air conditioning can trigger an asthma attack and other allergy symptoms.
Wear a mask when mowing the lawn or if you know you are going to be around freshly cut grass. Also, take a shower, wash your hair, and change your clothes to remove any pollen that may have collected on your body. You should also dry clothing inside, rather than on an outside line.
Patrol your yard for weeds such as nettle or ragweed and oak, birch, cedar, and cottonwood trees—they all can trigger allergies.
If you're allergic to bees, protect yourself. Wear shoes, long pants, and sleeves. It's also a good idea not to wear scented deodorants, hair products or perfumes, as all of these can attract bees.
Travel Safely this Summer
The following tips can help you plan for a safe and fun road trip:
Buckle up for safety; you'll avoid a ticket, and more importantly, should you get into an accident, you'll increase the odds of surviving the crash and reducing injuries for both you and your family.
Get a good night's sleep; drowsy drivers can be as dangerous behind the wheel as drunk drivers. And don't think coffee or opening windows will be enough to keep you awake— there is no substitute for a good night's sleep.
Take a break from driving if you feel yourself getting drowsy. Get out of the car for some exercise or switch drivers if you have that option.
Do not drink alcohol and drive—you put yourself and anyone around you in danger.
Conduct a pre-road trip inspection on your vehicle—taking just 10 minutes to ensure your car's tires are properly inflated, that the fluids are topped off, and that everything under the hood is all right—to identify and mitigate problems that could lead to future breakdowns.
Review CDC's travel tips on the following topics that are continuously updated as needed:
Domestic Travel During COVID-19
When NOT to Travel: Avoid Spreading COVID-19
Safer Travel Tips for Families with Unvaccinated Children
Requirement for Face Masks on Public Transportation Conveyances and at Transportation Hubs
Travel Health Notices
Cruise Ship Travel
International Travel During COVID-19
Travel Recommendations by Destination
After International Travel
Travel Planner
Travelers Returning from Cruise Ship and River Cruise Voyages
Travel: Frequently Asked Questions and Answers
Travelers Prohibited from Entry to the United States
Communication Resources for Travelers
InsureYouKnow.org
When planning your summer vacations, keep track at insureyouknow.org of your health, automobile, boat, and travel insurance policies, as well as passports and COVID-19 vaccination records, for you and your family members. In case you face an emergency or need to prove your coverage, you'll be able to refer to your secure documents online.
Spring Has Sprung! And Summer's Not Far Behind!
May 14, 2021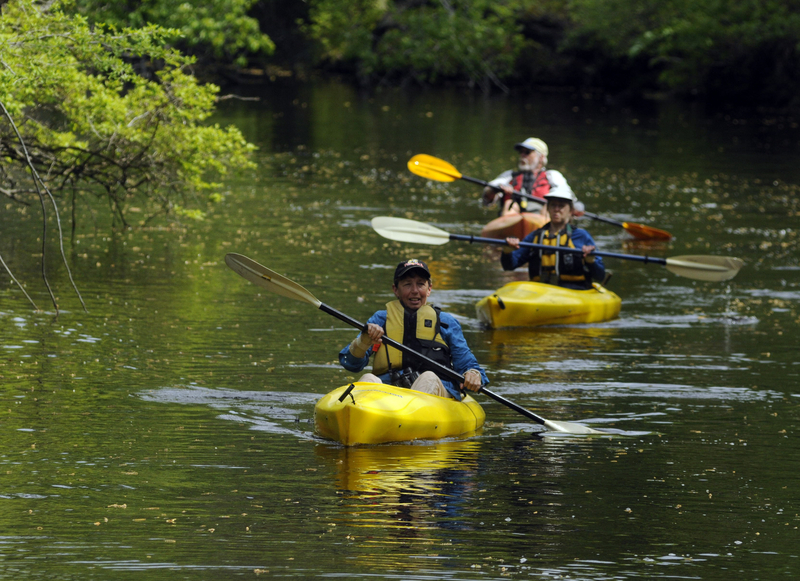 Are you ready to spend time outside this spring and summer? Research documented in the article "Access to Nature Has Always Been Important; With COVID-19, It Is Essential" shows that outdoor activity year-round is important to overall health and wellness. In additional recent studies, exposure to nature or urban green space has been associated with lower levels of stress, reduced symptoms of depression and anxiety, and improved cognition in children with attention deficits and individuals with depression. One of the earliest studies to draw a conclusive link between time spent in nature and well-being was published in 1991. It found a 40-minute walk in nature, compared with walking in an urban space or reading a magazine, led to significant improvements in mood, reduced anger and aggression, and better recovery from mental fatigue. Being exposed to a natural environment is especially important now, after more than a year of enduring a global pandemic, restrictions are being lifted for people who have been fully vaccinated.
Safe Outdoor Activities
The Centers for Disease Control and Prevention (CDC) provides guidelines for choosing safer outdoor activities and offers the following tips before you venture outside when you make a break from being confined indoors during the pandemic.
If you are fully vaccinated, you can start doing many things that you had stopped doing because of the pandemic.
Fully vaccinated people can resume activities without wearing a mask or physically distancing, except where required by federal, state, local, tribal, or territorial laws, rules, and regulations, including local business and workplace guidance.
These recommendations can help you make decisions about daily activities after you are fully vaccinated. They are not intended for healthcare settings.
If you haven't been vaccinated yet, find a vaccine.
If you are fully vaccinated, you can participate in the following safe outdoor activities that can improve your mental as well as your physical health.
Walking, running, wheelchair rolling, biking, and skating
Gardening
Fishing and hunting
Golfing
Rock climbing
Birding
Playing tennis
Kayaking, swimming, canoeing, diving, boating, and sailing
Safety Tips for Exercising Outdoors
The National Institute on Aging's "Safety Tips for Exercising Outdoors for Older Adults" include the following advice that can be helpful to exercisers of all ages:
Drink plenty of liquids when exercising outside.
Stay alert by not talking on the phone as you walk and keeping the volume low on your headphones so you can still hear bike bells and warnings from other bicyclists, walkers and runners coming up behind you.
Choose routes that are well-used, well-lit, and safe with other people present. Choose routes with places to sit in case you want to stop and rest.
Be seen to be safe. Wear light or brightly colored clothing during the day. Wear reflective material on your clothing and carry a flashlight at night. Put lights on the front and back of your bike.
Wear sturdy, appropriate shoes for your activity that give you proper footing.
Always walk facing oncoming traffic.
Walk on a sidewalk or a path whenever possible. Watch out for uneven sidewalks, which are tripping hazards.
Look for a smooth, stable surface alongside the road.
In warm weather, play it safe and prevent hyperthermia—a heat-related illness that includes heat stroke and heat exhaustion. Know the signs of heat-related illnesses and get medical help right away if you think someone has one.
The COVID-19 pandemic has highlighted the importance of green spaces and urban parks, especially during periods of lockdown. Even a short walk, an ocean view, or a picnic by a river can leave you feeling invigorated and restored.
InsureYouKnow.org
When you get outside and get going, be sure to carry proof of identification with emergency contact information, a list of your prescriptions, your cell phone, a small amount of cash, as well as your insurance credentials. You also can keep track of your insurance records, prescriptions, and emergency contact information at insureyouknow.org that will be helpful just in case you walk out the door without your printed IDs, you'll be able to access information online in case of an emergency.
Save with a Health Savings Account
April 27, 2021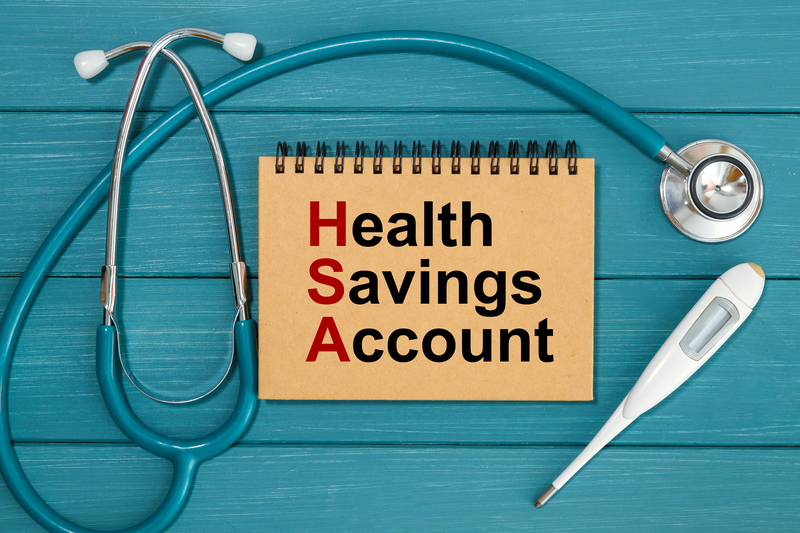 A Health Savings Account (HSA) is a type of savings account that lets you set aside money on a pre-tax basis to pay for qualified medical expenses. By using untaxed dollars in an HSA to pay for deductibles, copayments, coinsurance, and some other expenses, you may be able to lower your overall health care costs.
An HSA may receive contributions from an eligible individual or any other person, including an employer or a family member, on behalf of an eligible individual. Contributions, other than employer contributions, are deductible on the eligible individual's tax return whether or not the individual itemizes deductions. Employer contributions aren't included in taxable income and distributions from an HSA that are used to pay qualified medical expenses aren't taxed.
High Deductible Health Plan
One way to manage your health care expenses is by enrolling in a High Deductible Health Plan (HDHP) in combination with opening an HSA. While you can use the funds in an HSA at any time to pay for qualified medical expenses, you may contribute to an HSA only if you have an HDHP—generally a health plan that only covers preventive services before the deductible. For plan year 2021, the minimum deductible is $1,400 for an individual and $2,800 for a family. (The term "minimum deductible" refers to the amount you pay for health care items and services before your plan starts to pay.) Maximum out-of-pocket costs (the most you'd have to pay if you need more health care items and services) are $7,000 for an individual and $14,000 for a family.
Contribution Limits in 2021
For calendar year 2021, the annual limitation on deductions for an individual with self-only coverage under an HDHP is $3,600. The annual limitation on deductions for an individual with family coverage under an HDHP is $7,200. The IRS announces annually the HSA contribution limit that applies each calendar year. You can review IRS Publication 969 each year to determine the current limit.
HSA funds roll over year to year if you don't spend them. An HSA may earn interest or other earnings, which are not taxable.
Some health insurance companies offer HSAs for their HDHPs. Check with your company to see if you are eligible. You also can open an HSA through some banks and other financial institutions. If you are interested in enrolling for healthcare coverage through the U.S. Department of Health and Human Services' Health Insurance Marketplace®, you can check to see if specific plans are "HSA-eligible."
It's also important to note that there is an aggregate limit that applies to both your own contributions as well as any money your employer puts into your account. This is different from 401(k) rules, where an employer's matching funds do not affect your ability to contribute to your account. If your employer puts $2,000 into your HSA and you have self-only coverage, you would be allowed to contribute only $1,600 before reaching the 2021 contribution limit.
Catch-up Contributions
HSA account holders who are 55 and older are entitled to make an additional catch-up contribution valued at $1,000 on top of contribution caps. Because of the HSA catch-up contribution rules, in 2021 the self-only coverage limit is $4,600 and the family coverage limit is $8,200
Catch-up contributions are intended to help older Americans who may incur outsized medical expenses, or who may not have saved enough for a secure retirement and want to boost their contributions to tax-advantaged accounts as they near the end of their careers.
Older Americans may want to make catch-up contributions because healthcare costs tend to rise with age and because an HSA can be a valuable type of retirement savings account. HSAs work as a retirement savings plan because money can be withdrawn penalty-free for any purpose, not just medical expenses, after age 65. Once an HSA account holder turns 65, distributions not used for medical costs are taxed at their ordinary income tax rate, the same as distributions from a 401(k) or traditional IRA.
HSA Funds and Taxes
Because HSA contributions can be made with pre-tax funds, you can deduct the amount you've contributed from your taxable income in the year you make the contribution.
The fact that HSA contributions are tax deductible means any money you contribute reduces the income you're taxed on, which saves you money on the taxes you pay to the IRS. It also means your take-home pay declines by a smaller amount than what you actually contributed.
For example, if you have $50,000 in taxable income and make a $3,600 deductible contribution to an HSA, you will be taxed on only $46,400 in income due to your contribution.
The specific amount you save due to your HSA contribution will depend both on how large your contribution is and on your tax rate. Those who are taxed at a higher rate and those who make larger contributions will realize more savings.
Contributions are tax-deductible up to HSA annual limits, and money can be withdrawn tax-free to cover qualifying medical expenses.
Money in an HSA can be invested and can be withdrawn for any purpose after age 65 without penalty, although you'll be taxed at your ordinary income tax rate for distributions not used for covered medical costs.
HSA Distributions
The IRS provides a comprehensive list of medical and dental expenses that qualify in Publication 502 and include the following categories:
Prescription medications
Nursing services
Long-term care services
Dental care
Eye care, including eye exams, glasses, and contact lenses
Psychiatric care
Surgical expenses
Fertility treatments
Chiropractic care
Medical equipment
Hearing aids
Under the CARES Act, which passed in March 2020, you can now use your HSA funds to pay for a variety of over-the-counter (OTC) items without a prescription. The rules are retroactive to Jan. 1, 2020, so if you purchased these items with non-HSA funds, you can still submit your receipts for reimbursement.
Telemedicine or remote healthcare can be covered by HSA plans at no charge, even if you haven't met your deductible, through the end of 2021.
The following items also have been made HSA-eligible by the 2020 CARES Act:
Acid reducers
Acne treatment
Allergy and sinus medications
Anti-allergy medications
Breathing strips
Cough, cold, and flu medications
Eye drops
Feminine hygiene products
Heartburn medications
Insect repellant and anti-itch creams
Laxatives
Lip treatments for cold and canker sores
Medicated shampoos and soaps
Nasal sprays
Pain relievers
Skin creams and ointments
Sleep aids
Sunscreen and OTC remedies to treat the effects of sun exposure
The Bottom Line on HSAs
HSAs give you the opportunity to set aside money so you can pay for medical care with pre-tax dollars. But because you can invest and grow these funds as well as hold them in cash, HSAs offer much more than just a way to save on medical care. If used as a long-term investment vehicle, your HSA account could help you save on healthcare costs in retirement while reducing your tax bill in the meantime.
InsureYouKnow.org
During each calendar year, you can keep track of all your HSA contributions, expenses, and tax-accounting details at insureyouknow.org.
When Phishing Isn't Fun
March 30, 2021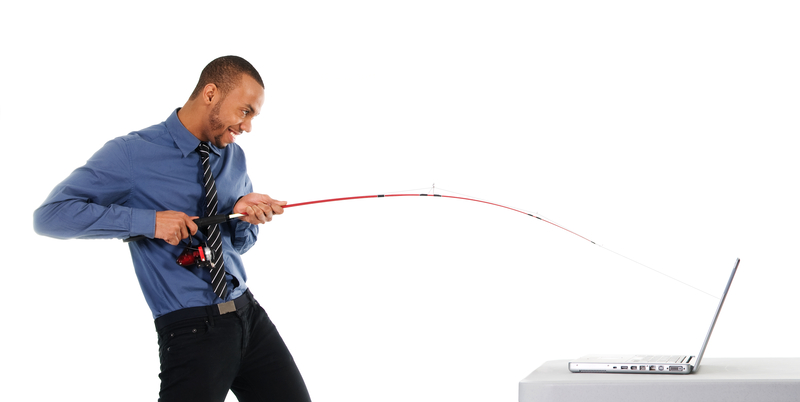 Do you ever receive email, text messages, or phone calls that look like they're from a reputable company requesting personal information? You may be the target of scammers who use tricky methods in attempting to steal your passwords, account numbers, or Social Security numbers. If they get that information, they could gain access to your email, bank, or other accounts. Scammers launch thousands of phishing attacks every day—and they're often successful. The FBI's Internet Crime Complaint Center reported that people lost $57 million to phishing schemes in one year.
Recognize Phishing Messages
The following signs from the Federal Trade Commission (FTC) will help you recognize a phishing email, text message, or phone call:
Phishing emails, text messages, or phone calls may look like they're from a company you know or trust. They may look like they're from a bank, a credit card company, a social networking site, an online payment website or app, or an online store.
Phishing emails, text messages or phone calls often tell a story to trick you into clicking on a link, opening an attachment, or providing personal information. They may say they've noticed some suspicious activity or log-in attempts, claim there's a problem with your account or your payment information, say you must confirm some personal information, include a fake invoice, want you to click on a link to make a payment, say you're eligible to register for a government refund, or offer a coupon for free merchandise.
Know the Most Common Forms of Phishing
Emails, text messages, or phone calls claiming to be from a legitimate retailer, shipper, bank, organization or government agency.
Requests for charitable donations. (The FTC has a helpful Charity Checklist to review before you submit online donations.)
IRS and tax-related emails, text messages, or phone calls.
Requests to verify health insurance identification numbers and account sign-in information.
Protect Yourself from Phishing Attacks
Your email spam filters may keep many phishing emails out of your inbox. But scammers are always trying to outsmart spam filters, so it's a good idea to add extra layers of protection. Here are some steps you can take to protect yourself from phishing attacks.
Protect your computer by using security software.
Protect your mobile phone by setting software to update automatically.
Protect your accounts by using multi-factor authentication.
Protect your data by backing it up.
Check the email address of the sender. Make sure the address displayed when you roll your cursor over the email address matches the address displayed. Most legitimate businesses have a simple, standardized email domain, so an email from a bank might come from johndoe@nationalbank.com, whereas a scammer's address is less likely to follow this standard.
Check for forged links. Even if a link contains a name you recognize, it doesn't mean it links to the real organization. Roll your cursor over the link and see if it matches what appears in the email. If it doesn't, do not click on the link.
Don't trust logos and corporate colors. Just because an email contains company logos and corporate colors doesn't mean it's a legitimate email.
Beware of attachments. Don't click on an email attachment unless you know the sender.
Don't proceed if you don't see "https." Secure websites for personal information begin with "https"—the "s" stands for secure.
Requests for your personal information are warning signs.
If it sounds too good to be true, it probably is.
Act if You Suspect a Phishing Attack
If you get an email, a text message, or a phone call that asks you to click on a link, open an attachment, or answer personal questions, ask yourself: "Do I have an account with the company or know the person who contacted me?" If the answer is "No," it could be a phishing scam and you should report the message to the FTC and then delete it. If the answer is "Yes," contact the company using a phone number or website you know is real, not the information in the email. Opening attachments and links can install harmful malware.
Forward phishing emails to the FTC at. spam@uce.gov– or to Anti-Phishing Working Group at reportphishing@apwg.org. This nonprofit organization includes internet service providers, security vendors, financial institutions and law enforcement agencies. Your report is most effective when you include the full email header, but most email programs hide this information. You also can report the phishing attack online to the FTC at ftc.gov/complaint. You should also forward phishing emails you receive to the organization impersonated in the email.
Recover if You Respond to a Phishing Request
If you think a scammer has your information, like your Social Security, credit card, or bank account number, go to IdentityTheft.gov on the FTC website. There you'll see the specific steps to take based on the information that you lost.
If you think you clicked on a link or opened an attachment that downloaded harmful software, update your computer's security software. Then run a scan.
Don't rely on caller ID or the incoming phone number listed to authenticate a caller's identity. Scammers can use "spoofing," where a caller causes a fake phone number to appear. This allows scammers to make it look like they're calling from a legitimate business in an effort to steal your personal, financial, or health information.
Telephone scams are often carried out by individuals claiming to be from a trusted source, such as your insurance company or a government agency.
Email and internet scams are increasingly common and may target your personal or financial information or seek to compromise your devices.
InsuranceYouKnow.Org
Be suspicious of all emails, text messages, and phone calls you receive from unknown (and even some supposedly known) sources. Although you may want to delete and forget about any phishing activity that compromises your personal and financial information, you can keep a record of any security software purchases, lists of your passwords and corresponding online sites, and any reports about phishing activities you submit to authorities at insureyouknow.org.
Planning to Retire? Find Answers to Social Security Questions
January 27, 2021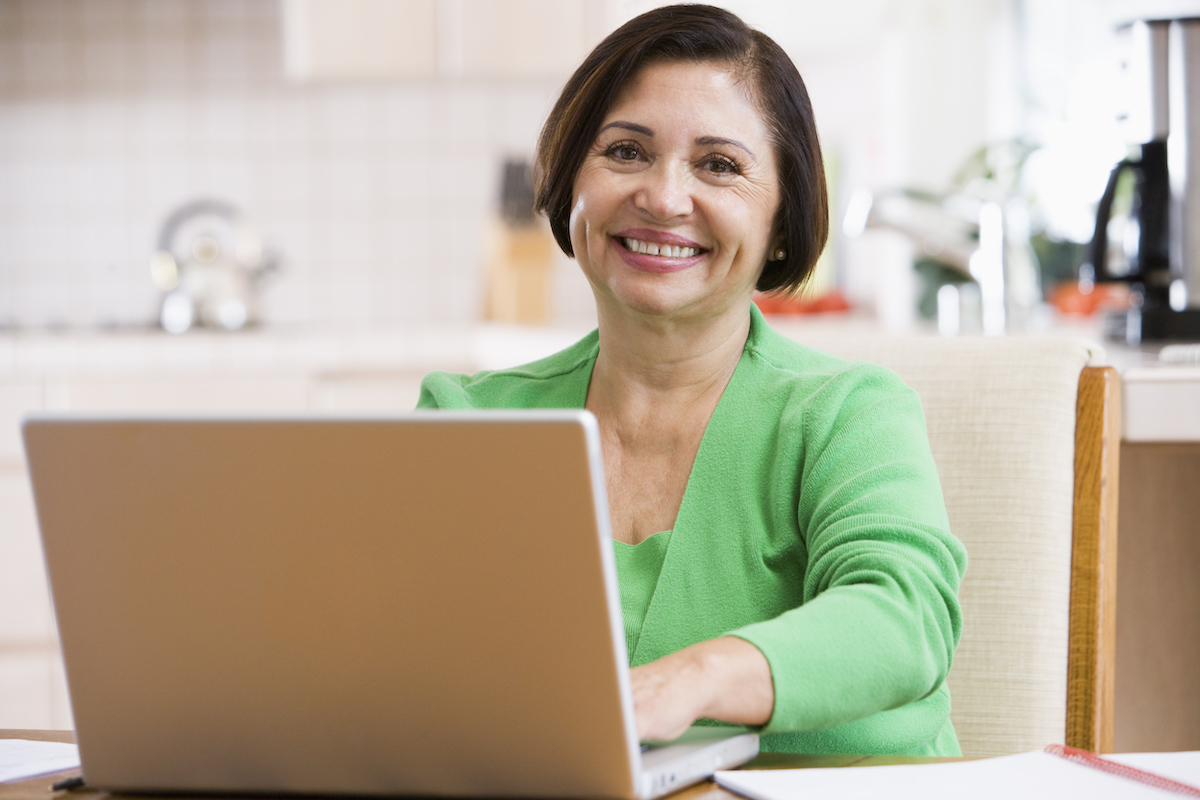 Social Security provides benefits to about one-fifth of the American population and serves as a vital protection for working men and women, children, people with disabilities, and the elderly. The Social Security Administration (SSA) will pay approximately one trillion dollars in Social Security benefits to roughly 70 million people in 2021. Almost eight million people will receive Supplemental Security Income (SSI), on average, each month during 2021. Beyond those who receive Social Security benefits, about 178 million people will pay Social Security taxes in 2021 and will benefit from the program in the future. That means nearly every American has an interest in Social Security, and SSA is committed to protecting their investment in these vital programs.
Social Security payments are adjusted each year to keep pace with inflation as measured by the Consumer Price Index for Urban Wage Earners and Clerical Workers. The 1.3 percent Social Security cost-of-living adjustment for 2021 is down from 1.6 percent in 2020. The average monthly Social Security benefit in January 2021 was $1,543. The maximum possible monthly Social Security benefit in 2021 for someone who retires at full retirement age is $3,148.
The most convenient way to get information and use online services from SSA is to visit www.ssa.gov or to call SSA at 800-772-1213 or at 800-325-0778 (TTY) if you're deaf or hard of hearing. SSA staff answers phone calls from 8 a.m. to 7 p.m., weekdays. You can use SSA's automated services via telephone, 24 hours a day.
What is the best age to start your benefits?
There is no one "best age" for everyone. Ultimately, it's your choice. You should make an informed decision about when to apply for benefits based on your personal situation.
Your monthly benefit amount can differ greatly based on the age when you start receiving benefits.
What should you consider before you start drawing benefits?
How can you get a personalized retirement benefit estimate?
Choosing when to retire is an important and personal decision. The best way to start planning for your future is by creating a my Social Security account. With your personal my Social Security account, you can verify your earnings and use SSA's Retirement Calculator to get an estimate of your retirement benefits.
What happens to Social Security payments when a recipient dies?
How can you start receiving Social Security benefits?
What if you want to withdraw your application?
After you have submitted your application, you have up to 12 months to withdraw it. You will be required to repay any benefits you've already received. Learn more about Withdrawing Your Social Security Retirement Application.
InsureYouKnow.Org
At insureyouknow.org, you can keep track of applications you submit to SSA and responses you receive for Social Security benefits. You also can file statements and notices you get from SSA throughout the years ahead during your retirement.
2021 Benefits for a Happy, Healthy, and Productive Workforce
December 30, 2020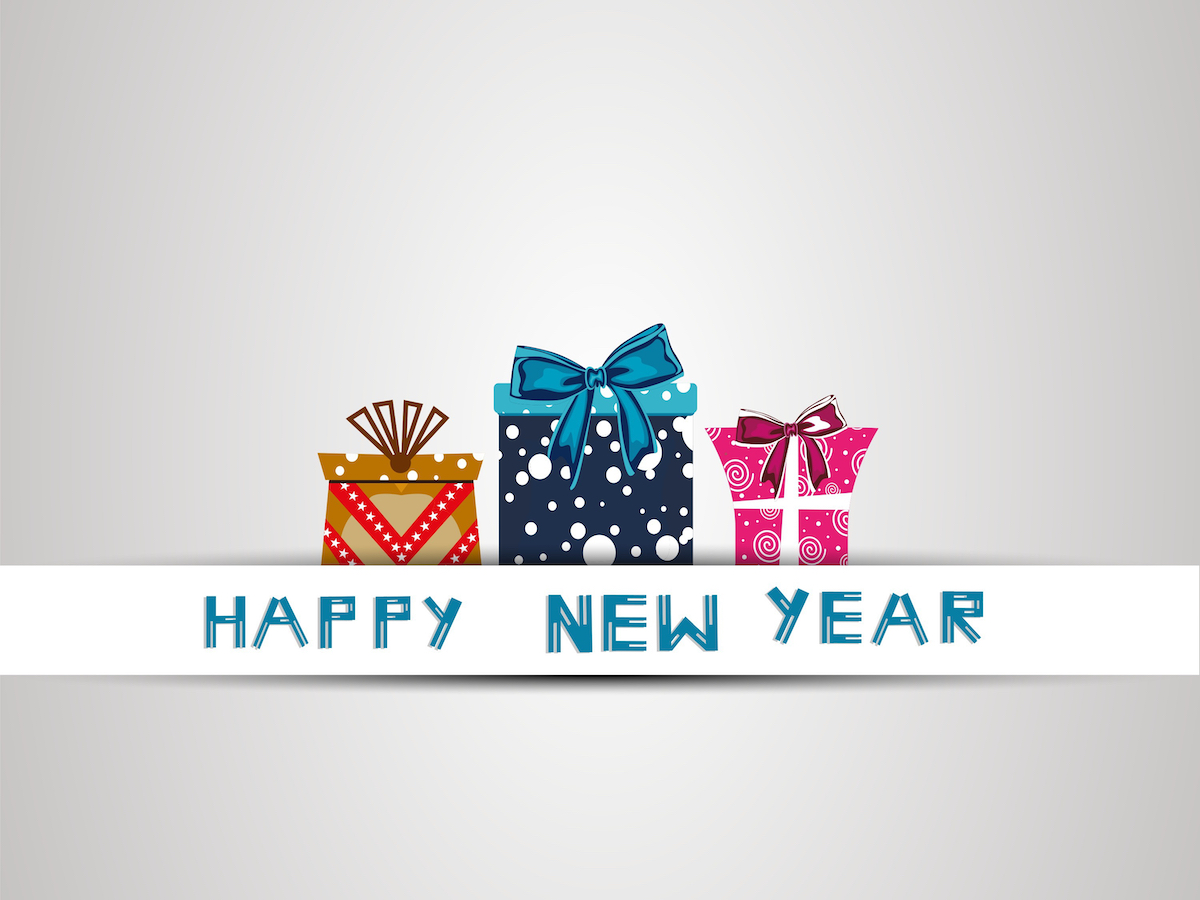 According to a study by the Stanford Institute for Economic Policy Research, 42 percent of the U.S. workforce worked from home in 2020. New challenges for a stay-at-home workforce include balancing work while caring for children or the elderly, dealing with mental health and other medical issues, and having opportunities for options in their work schedules. In response to these issues, some proactive businesses plan to provide child-care enhancements, telehealth benefits, and other flexible opportunities in 2021 to keep employees happy, healthy, and productive.
Child Care Benefits
For working parents, COVID-19 has been a balancing act of work and home responsibilities. At the beginning of the pandemic, 60 percent of parents had no child care support and they currently spend, on average, 52 hours per week on child care, homeschooling, and other household tasks according to a Boston Consulting Group survey.

One of the most innovative trends of 2021 will be to offer expanded support for child care. Some employers will boost child care benefits to include tutoring services, emergency child care support, virtual support groups for parents, onsite day care in the workplace, in-home child care for work-at-home employees, and virtual activities to keep kids occupied. These supportive measures will help alleviate stress at home so parents can be more focused and productive at work.
Mental Health Support
During the COVID-19 pandemic, many employees struggling with mental health challenges seek support from employers to cope with stress, anxiety, and burnout. Employers can offer telehealth resources and other virtual health tools like meditation apps, access to professional therapy, sleep tools, resilience training, and one-on-one behavioral coaching.
In a recent survey of employers by the Business Group on Health, two-thirds of businesses said they offer online mental health support and that is expected to grow to 88 percent in 2021. The stress of the pandemic combined with increased access to telemedicine will result in expansion of mental health benefits. Patients who are uncomfortable seeking help for stress and anxiety in person may experience less apprehension in a telemedicine environment.
Most employers also are providing increased access to other online mental health support resources such as apps, videos, and additional on-demand information. Still others are implementing manager training to help supervisory staff recognize mental and behavioral health issues and direct employees to appropriate services.
Telehealth Benefits
Since the pandemic began, an unprecedented number of people have scheduled virtual medical appointments, fearing potential exposure to the coronavirus. As telehealth availability increased in 2020, more patients began opting for this type of care. Even those not worried about contact with COVID-19 have appreciated the convenience of not missing a day of work to spend hours going to a doctor's office in person.
Telehealth options have been expanding for years with both healthcare providers and health insurance carriers offering consumers the option to seek non-emergency care for minor illnesses from the comfort of their own homes or offices.
Additional telehealth alternatives will likely be added to many employee health plans as a way to address concerns over direct contact during the COVID-19 pandemic and because of the overall convenience of virtual visits.
Improved In-office Benefits
During the pandemic, patients who have gone into a doctor's office have been met with thermometers, sanitizers, fewer fellow patients in waiting rooms, and shorter waiting times. Consumers will continue to demand in 2021 a streamlined in-office experience without a loss of efficiency in the administration of healthcare.
Flexible PTO and Sick Leave
The COVID-19 pandemic has redefined the workplace and employers' leave policies to expand paid time off (PTO) and to provide more flexibility around work hours.

The Families First Coronavirus Response Act, passed in March 2020, ensured all employees receive two weeks of paid sick leave to care for themselves or loved ones.
Taking time off includes not only going on a vacation but also allows for leave for family and caregiver roles to achieve a good work-life balance that helps employees be productive at work and more present in their personal lives. With many employees having no place to go for an extended vacation, employers are also changing PTO policies out of concern employees won't use allotted paid time off during the pandemic.

Some employers are allowing employees to carry over a portion of unused PTO into 2021, while others are experimenting with PTO sharing programs, so employees can donate their vacation time to a charity, a general company fund, or a specific colleague.
A combination of adjusting time off policies, offering more flexible work schedules, or adopting new policies in general are some of the ways employers will address these concerns in 2021.
Financial Wellness
As the pandemic sent shockwaves through the U.S. labor market with layoffs, pay cuts and furloughs, employers made sure to support employees through financial challenges with benefits like early wage access, automated savings programs, and education resources.
Many employers provide optional benefits like additional life or disability insurance as well as offering employees resources and education to reduce stress and enhance financial well-being. Some programs include educational sessions on common topics like reducing debt, while others include complimentary meetings with financial advisors. A few companies have opted to solve their PTO dilemma and financial stress by allowing employees to directly apply a PTO payout to student loan debt.
Health and Fitness Options
The transition to remote work means employees may be more sedentary than in an office building. To help employees alleviate stress and stay physically active, new virtual fitness offerings have become a must-have employee benefit during the COVID-19 pandemic.
Countless employers are taking their wellness programs online, offering virtual yoga, kickboxing, Tae Kwon Do, and other types of fitness classes. Wellness contests such as virtual fun runs, walks, and biking competitions also have been popular.

Some employers have hosted virtual lunch and learning programs, as well as online happy hours, and collaborative movie viewing. Many have introduced online gaming sessions, which have included trivia contests, Zoom bingo, and competitions for best virtual backgrounds. Still others are relying on old-fashioned but Zoom-friendly games such as Scattergories, Pictionary, Charades, and Heads-up.
Expansion of Other Benefits
Many employers will continue to make their benefits plans more attractive by increasing the availability of additional voluntary benefits such as life and disability insurance, home, auto, and pet insurance, financial counseling, and legal services. These options can often differentiate one business from another helping to attract and retain qualified employees.
Employers are also finding creative ways to reward remote staff with food delivery service gift cards and subsidies to pay for home office equipment such dual monitors and comfortable, ergonomic office chairs, as well as Internet or cellular services that they use for work.
In 2021, out-of-pocket costs are predicted to increase from 5 to 10 percent for healthcare premiums. Insurance claims for preventive and elective care that were put on hold during the pandemic also may increase maximum costs and deductibles.
If your employer institutes any new benefits or offers you upgraded options designed to contribute to your happiness, health, and productivity, keep track of your employment benefit changes at InsureYouKnow.org.