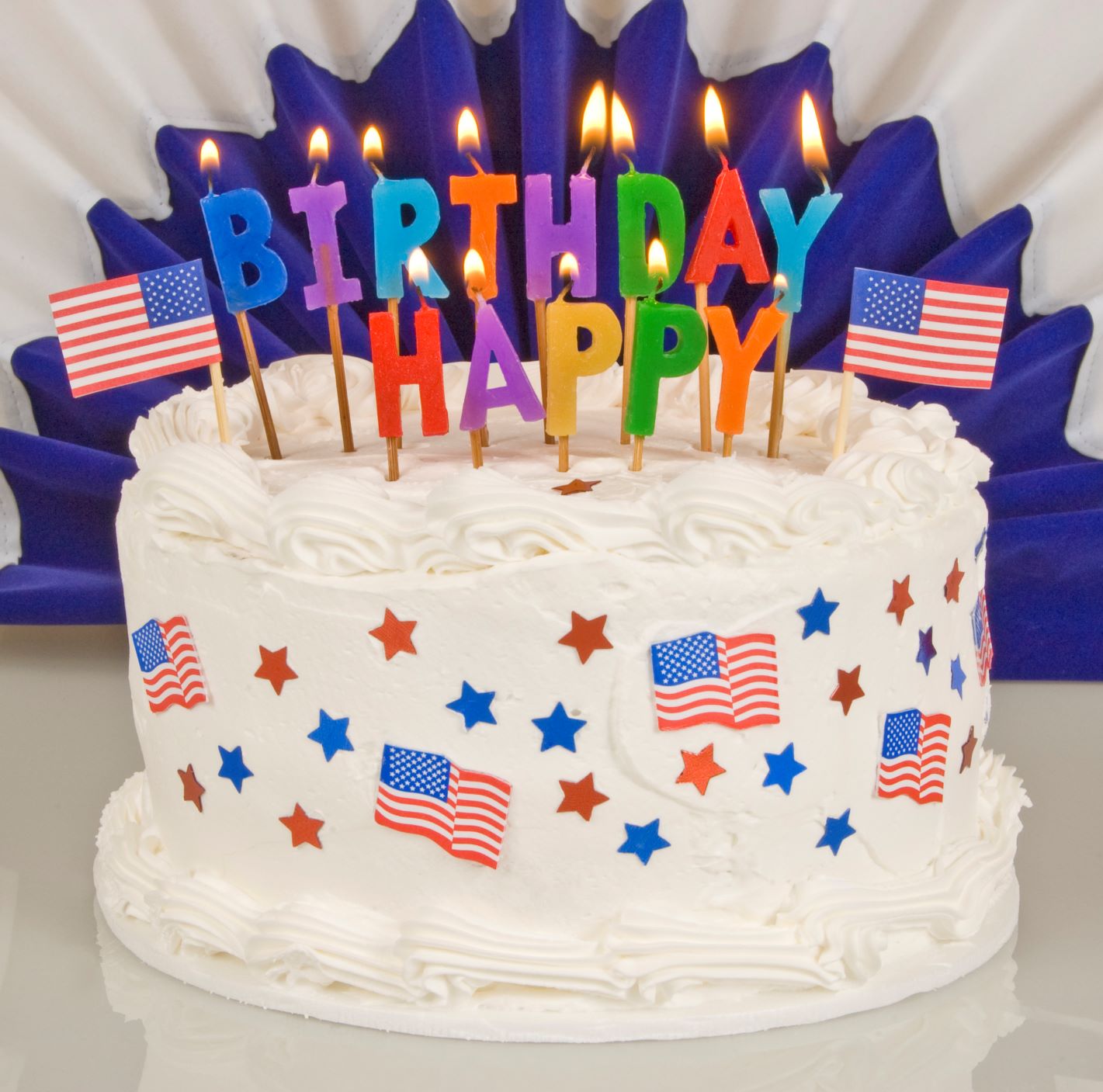 Happy Independence Day America. As the red, white and blue combinations emerge in our clothing and décor, marketing and sales galore treat our senses – It is a time for enjoyment in America. Fireworks, BBQ, Baseball, time with the family and friends – and for most of us – time off from work and the normal routine. Who doesn't enjoy a birthday and time to celebrate, a time to kick-back and accept that the summer season is here – heat and all.
The 4th of July celebrations have been diversifying since the first official celebrations in 1777, when "Philadelphians remembered the 4th of July. Bells were rung, guns fired, candles lighted, and firecrackers set off." Though we have introduced the summertime aspects of sports and outdoor foods to our traditions the fireworks remain!
Here are some facts about America that we can introduce into our own traditions:
There are 126x more people in the United States than in 1776. There is a reason that the American population continues to grow. With the 2020 Census coming up – we'll be able to have a more accurate count of who and where everyone lives. "In July 1776 there were an estimated 2.5 million people living in the Colonial United States. Currently there are approximately 316 million Americans." Do you have such colossal growth or debt during your lifetime that you haven't accounted for? Looking at all our accounts, the 401k accounts from our first place of employment, and checking with family members to see if there are any assets lurking out there. There may be more than you know.
We started celebrating the 4th of July holiday 100 years after the Declaration was signed. If we waited that long to formalize the important things in our lives we would be in trouble. Power of Attorney, Wills, Healthcare directives, your birthday wish list, the Bucket List,  – the family and friends may know what your wishes are – but have they changed over the years. Document and act upon the things that are important to you – before 100 years pass. Americans were so busy creating their young nation that they forgot to enjoy and recognize national holidays until 1870.
We have a Declaration of Independence  How many of us have read the declaration of Independence since we left school? There are lot of words, and a lot of fine print – and it's the fine print that defines the why – why our military continues to fight for America. The British rules and regulations were stifling the growth of America, and the 13 states came together to put together a document to publicly declare freedom The full Declaration of Independence can be found in many books and the original lies in National Archives in Washington DC. Where is the history of your life, your family and the why?
As a proud American, with access to life, liberty and justice, the access we have to continue to keep our belongings safe is easy. With InsureYouKnow.org – an American based-company –our online information is safe. The ability to access documents, and files remotely – or from the comforts of your own home can be taken for granted, just like so many other things. An annual plan is also available for cost-savings.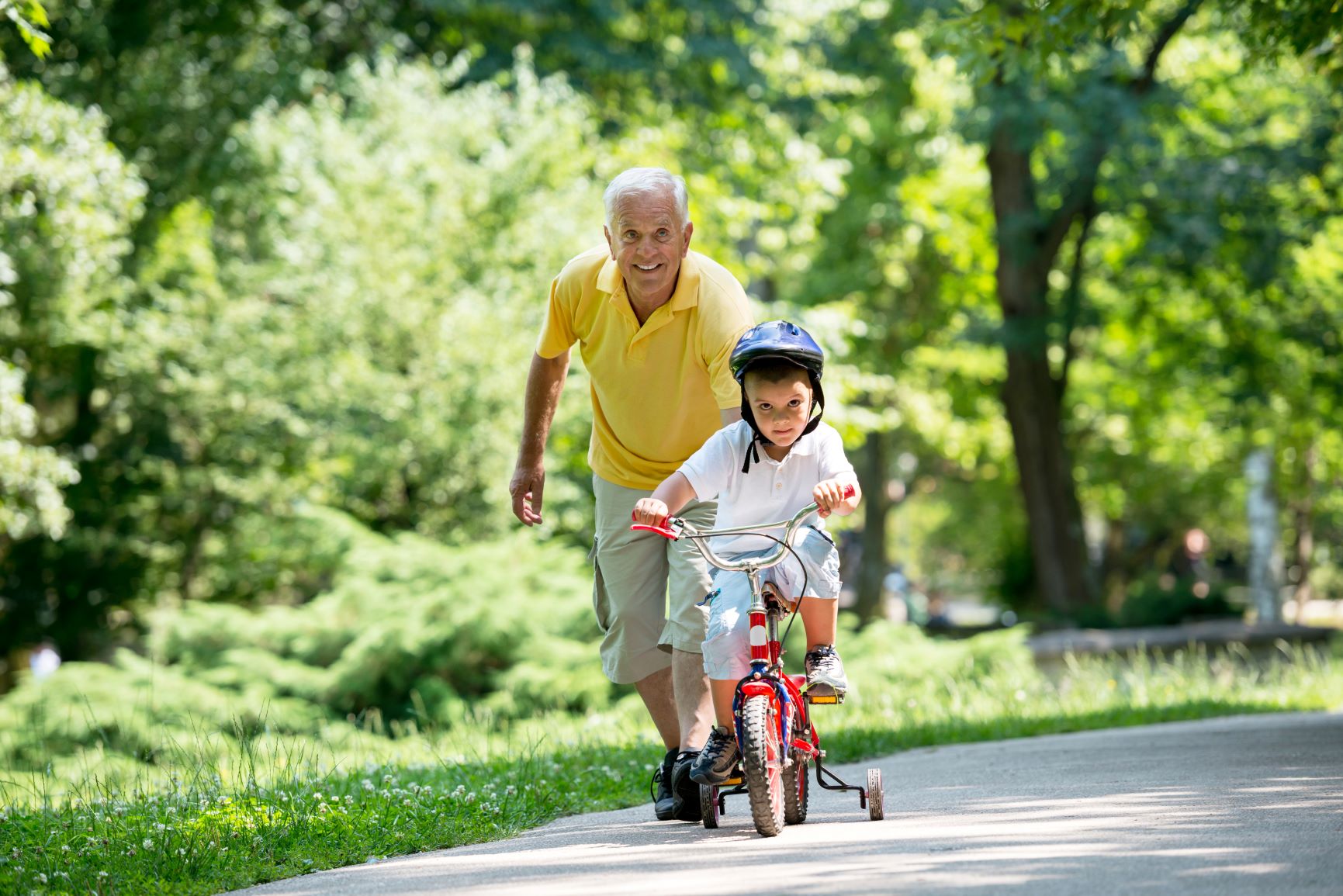 Happy Father's Day to all the dads, fathers, papas, grandfathers and father-figures in our lives. The world would not be the same without them. Since 1910, the USA has honored the third Sunday in June to remember the "contribution that fathers and father figures make to the lives of their children." As other countries have adopted this custom, some in August, September or December, the celebrations usually involve gifts and food.
Although the role of the father as being the breadwinner in the family, the one with the full-time job, or the one that leaves to go to work every day is not always the norm – there is still popular public opinion that this is the case. According to the Pew Research Center, in the United States only a quarter of families with children under the age of 18 have a father that is the breadwinner. That means that men are connecting with children in a different way to the 1970s, when almost half of these couples (47%) were in families where only the dad worked.
Do we have more money now than in our father's generation? Where do my resources go? Father's Day, like so many events, can often be a time of reflection. Does our habitual nature with finances stem from our father-figures' habits?
Spending. Work hard, play hard. For so many of us, the money is a means to an end. After the bills are paid – what makes us and our families happy? Is it the latest gadget or home improvement, the presents for the children, or the holidays and excursions? If your father-figure showed love and excitement spending on summer vacations with ice-creams and beach time, it is likely you will be doing a similar thing.
Saving. Keep the money for a rainy-day – or for large events. The price of college, weddings, first-homes are skyrocketing. It's not just a phrase about the good ol' days – the dollar used to go much further. According to the CPI Calculator in 1910 $100 would buy the same as $2500 would buy today. With unemployment rates high and pay for jobs low, it is pretty difficult to cross the threshold from poverty to middle class, from middle class to rich, and rich to wealthy. Foregoing the restaurants and the international travel for 529 plans and down-payments on homes are options we can provide our children.
Scaling Back. As we are encouraged to look ahead and plan for retirement and downsize – do we need the large home, the extra vehicles, the tax-rate for the school districts that we are currently in? Some current trends involve the KonMari method in finding joy in our possessions and discarding or rehousing others. Are our loved ones living in different states or countries that we don't get to connect with because of distance. Perhaps owning a smaller property or finding a space in a favorite location is the best use of the resources now.
As you place yourself in the category that best fits you – and there is no-one that stays stagnant in their mindset – each requires monitoring of your assets to fit the lifestyle that you desire. This takes time and work, but there are tools out there that are designed to simplify your life, and give your family the visibility into your world.
As you reach to contact the father-figures in your world, or are considering a Father's Day gift to remember – InsureYouKnow.org product offerings may be your answer. It's a safe place to store all the information in case you need to access it remotely – or from the comforts of your own home. Taking stock of your memories and your current resources with an annual plan.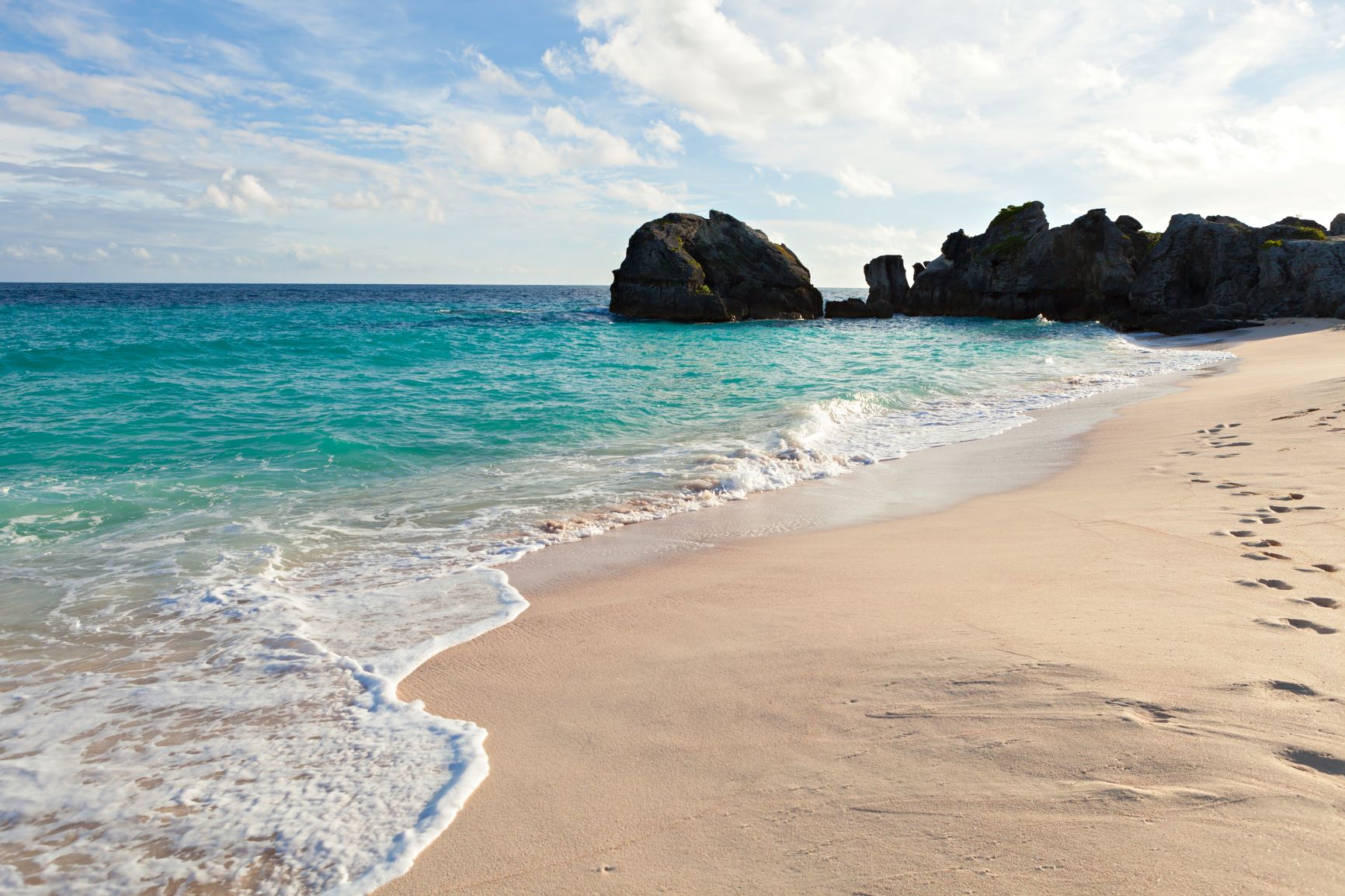 Can you believe it's already June. Where did the first 5 months of the year go? And have you already planned out your summer, or has that been on the to-do list for the umpteenth week? Whether you have every weekend from Memorial Day to Labor Day booked, or you are planning to enjoy the lazy, lengthy days of summer – your money is usually a factor.
Summer vacations can be crowded and expensive. Nearly 100 million Americans are planning to take a family vacation in 2019, per AAA data, and 38 million traveled during Memorial Weekend alone. The tourism industry is ramping up pricing on accommodation, transportation, food, gas and admission fees to attractions. In 2016, 58 percent of Americans spent over $1,300 on travel. This statistic is increasing 30% year over year
How to reduce Summer spending – and increase your Personal savings.
Travel. Where do you want to go? Do you have a destination in mind? There are peak destinations that four out of 10 U.S. adults are hoping to travel to in the summer. However there are hundreds of articles with off-peak options. Try to book your flights 45 days in advance, and avoid the US National Holidays and early-August if possible. Schools in the US and Europe are off for summer break and families are taking advantage of the last few weeks off.
Accommodations You probably already have experience with hotel chains or bed and breakfast establishments, but now there are many other options. The explosion of home rentals priding themselves as vacation experiences, are catering to all types of travelers. There are 1 night rentals to multiple week possibilities. Resorts are also affordable with lodging-only options instead of all-inclusive.
Attractions and Activities. From amusement parks to museums to waterparks – every location has activities to enjoy. Coupons and online discounts are available for most of the top attractions and there may even be reduced rates for visiting on weekdays vs. weekends. Some banks and credit cards also have affiliations – Museums on Us is an example.
Time. Can you mentally and physically afford to take the break out of your routine? Your workplace may have vacation policies around when you can use your time-off. Consider if you would like to save some time for DIY at the home or local excursions.
At the end of the day – take the vacation that works for your budget and time circumstances. If you only have a weekend – a staycation may be much more enjoyable than spending multiple hours on planes trains and automobiles to reach your destination for just a few hours. If you have a limited budget – create a list of the must-haves and ignore the advertising, social media and recommendations that you may encounter.
Bon Voyage! or Enjoy your couch! Before you enjoy your summer break, don't forget to upload all your documents onto InsureYouKnow.org. It's a safe place to store all the information in case you need to access it remotely – or from the comforts of your own home.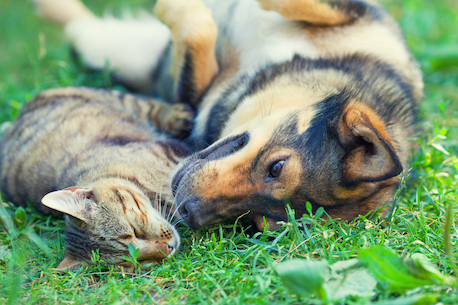 Anyone with pets knows that taking care of them isn't cheap. According to the American Pet Products Association, Americans spent more than $72 billion on their pets in 2018. From food to boarding, there are a lot of expenses associated with owning a pet.
One of the biggest expenses is veterinary care. A trip to the veterinarian isn't cheap, nor should it be. Veterinarians have spent years in school learning how to care for and treat animals. They're doctors for animals, and when Rover swallows something he shouldn't or Tigger suddenly stops eating, their expertise is worth every penny.
But when money is tight, an unexpected trip to the vet can break your budget for the month. And that's if you can afford to pay for care at all; some pet owners feel they have to put their beloved family member down because they can't afford expensive medical treatments.
There is a potential solution: pet insurance. Just like your health insurance helps cover the cost of your medical care, pet insurance can defray some of the expenses associated with veterinary care. And just like you need to understand how your health insurance policy works in order to avoid an unexpected bill, you need to read the fine print on any pet insurance policy before signing on the dotted line.
If you're trying to decide if pet insurance is the right decision for you, here are a few questions to ask yourself:
Does your pet have any preexisting conditions?

If so, stop right there. If your vet has diagnosed your pet with an ailment or disease already, pet insurance won't cover any care for it. That may include illnesses or accidents related to the condition.

How old is your pet?

Generally speaking, the older the pet, the higher the premiums. You'll get the best rates when your pet is still young. Keep in mind that the rate most likely will rise as your pet ages, and it's not uncommon for people to drop pet insurance after their pet reaches a certain age.

Is your pet prone to hereditary conditions?

Many large dog breeds are known for hereditary conditions, such as hip dysplasia and torn ACLs. Insurers often won't cover treatment for these conditions even if your pet wasn't showing any symptoms when you initially bought coverage.

Can you afford to save up instead?

If you can afford it, it might be smarter to have a separate savings account for pet care. If you never need it, great—you can put that money toward paying down debt or a down payment on a house. Just keep in mind that should the worst occur, medical expenses can add up quickly.
Pet insurance is growing in popularity; according to the North American Pet Health Insurance Association, about 1.4 million pets in the U.S. and Canada were covered by a plan in 2014, up from 680,000 pets in 2008. If you're considering purchasing pet insurance, be sure to explore all your options, including whether you can get it through your employer. Eleven percent of U.S. employers offer pet insurance benefits, according to the Society for Human Resource Management.
If you decide to purchase pet insurance, be sure to upload the policy and any related documents to InsureYouKnow.org. When you need to access them quickly, you'll be glad they're in a safe, secure, easy-to-find location.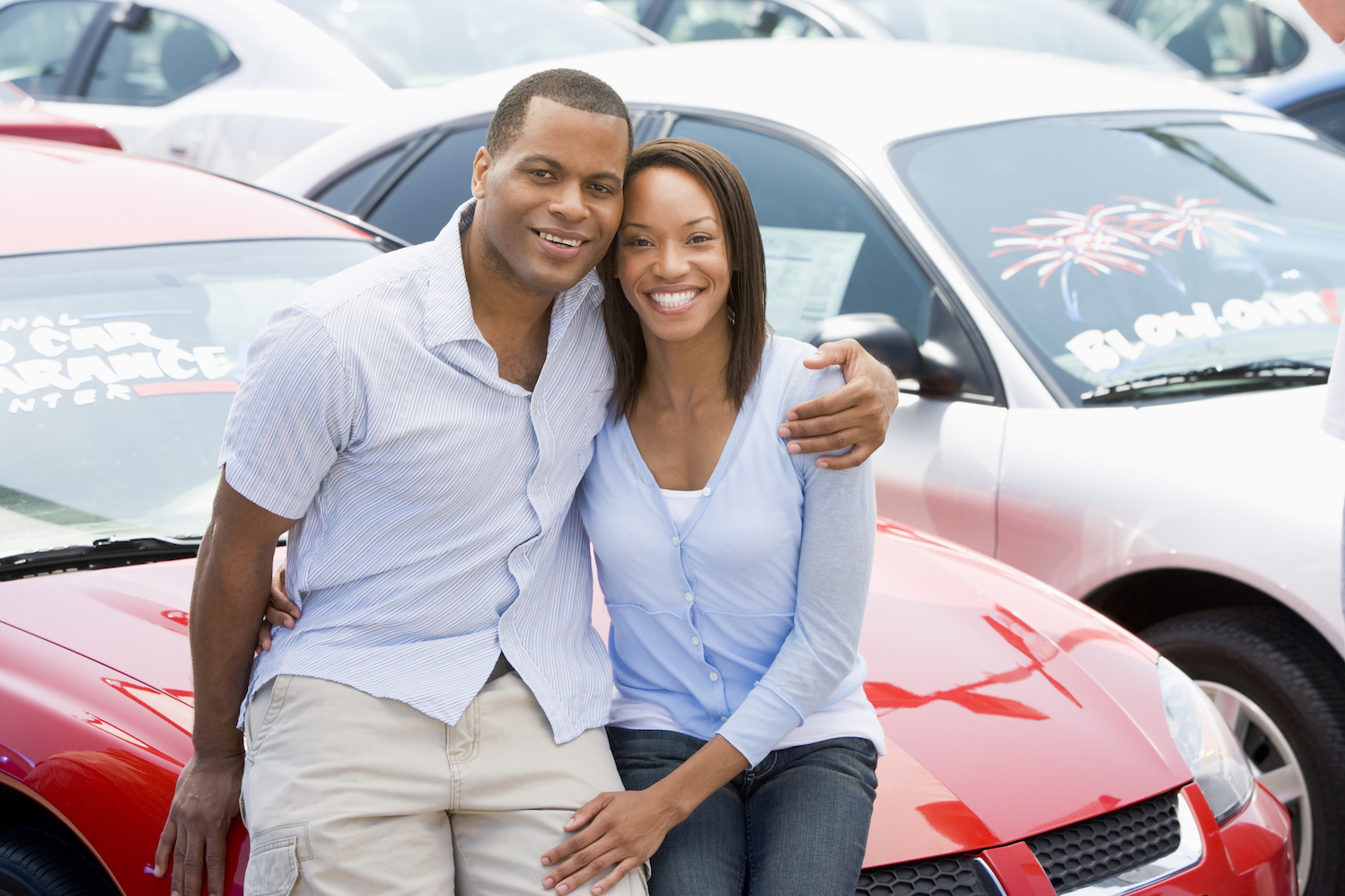 When it's time to get a new car, one of the first decisions you'll have to make is whether to buy it or lease it. If you aren't paying cash and have to take out a loan, you'll have a monthly payment either way. So which option is better?
While many financial experts recommend never leasing a car, there are a few times it does make sense. Here are some reasons you may want to lease a car:
Lower monthly payments.

Generally speaking, the monthly payment on a car lease is much lower than that of a car payment because it is based on a car's depreciation instead of its purchase price. In addition, you may only have to put a little down, if anything at all.

Fewer repair costs.

Most likely, major repairs will be covered by your warranty. You'll be responsible for general upkeep, but you won't have to worry about a huge repair bill destroying your monthly budget.

Less hassle when it's time for a change.

When you're ready for a new car, you don't have to worry about selling your old one. You can simply return the car when your lease expires and pick out a new one.
So why do people buy a car if it costs more and can be more of a hassle? Here are a few reasons:
True ownership.

Your car is yours. You can customize it as much as you like, and no one is going to expect you to keep it in pristine condition—or charge you if it isn't.

No mileage limits.

When you lease a car, you must stay within your mileage limits or pay a pretty penny for exceeding them. When you buy a car, you can drive it as much and as far as you'd like.

No monthly payment (eventually).

If you have to take out a car loan, at some point you'll pay it off and your monthly payment will drop to $0. When you lease, you will always have a monthly payment.
Looking at the big picture, leasing a car is actually more expensive in the long run. Not only will you always have a monthly payment, but also you won't be building up any equity in your car that you can cash in later when you sell it.
But it's not always about the money. If it's important to you that you have a new car every few years with the latest technology and safety features, or if you use your car for business purposes and can write off related costs, leasing might be your best bet. Just make sure you run the numbers and take all factors into consideration.
Whether you decide to lease or buy, be sure to store the related documents on InsureYouKnow.org. This includes any loan documentation and/or a copy of your car's title. It's vital that you keep all your important financial documents in one place so you and your loved ones don't have to dig through a mountain of paper whenever they need to be accessed.