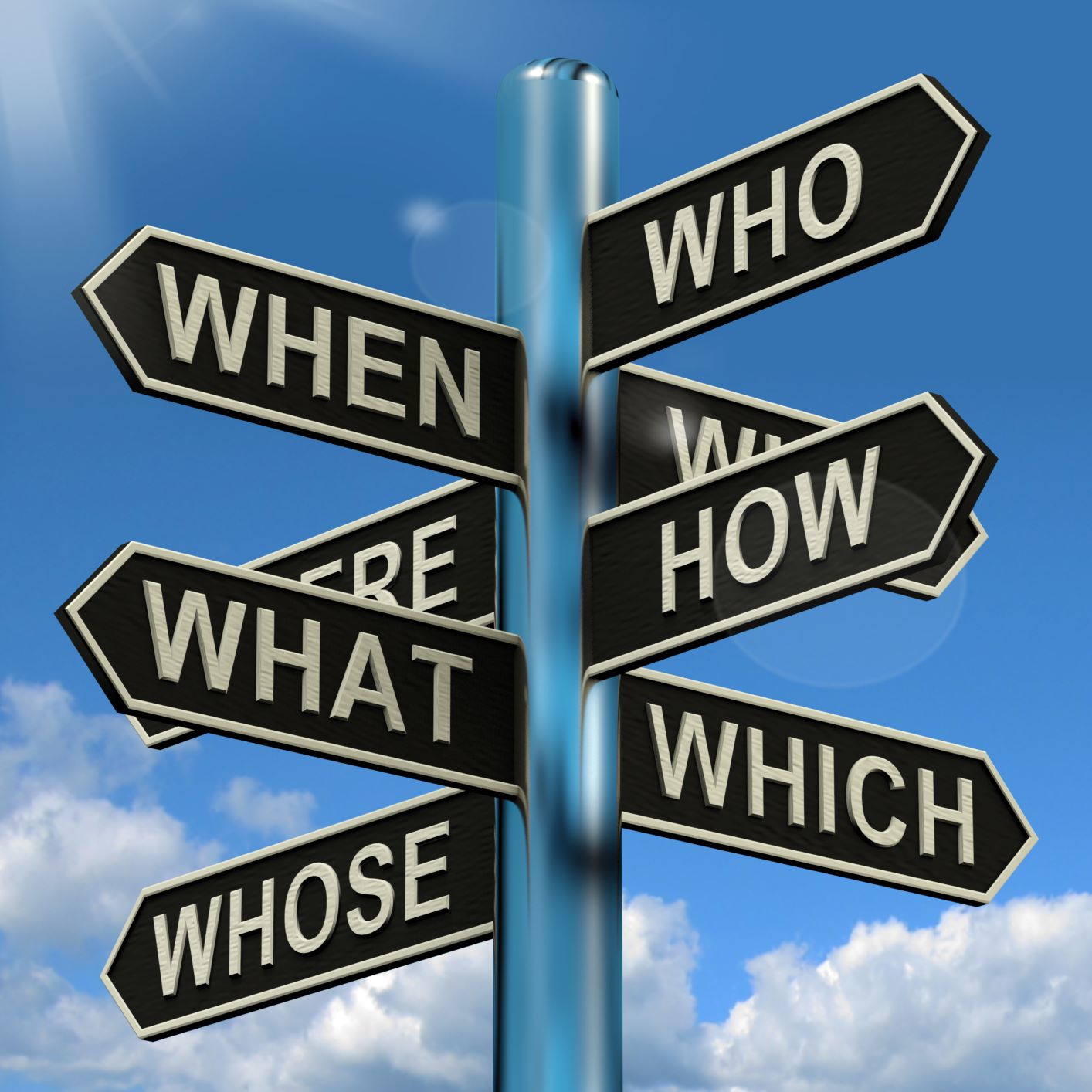 We all have or should have In-case-of-Emergency documentation, but did we ever think about in case of pandemic? The current situation can make a difference in the way that our emergency plans work. There are many lists and suggestions of "in case of emergency" documents that everyone should have together, but in our current COVID-19 pandemic situation, there may be areas that need to be reviewed or even created.
With the unknown of when the pandemic will end or if we are in the peak of the homebound regulations, the question of access has become a source of anxiety. Below are three areas of access to consider when we are in pandemic.
Access to Resources
Some of our resources are easier to access than others. Groceries are the ones that we are hearing about on the news – we can't get the basics – milk, eggs, toilet paper, hand sanitizer. There are grocery delivery services, volunteers in the neighborhoods and local nonprofits that are currently marketing their services – facebook, nextdoor and even conversing with neighbors or friends can uncover options.
Our safe deposit box. The place that we have been keeping our trusty resources are in some ways inaccessible. Our financial institutions may still be open but are you able to get to them safely given the WHO recommendations. Many locations are having special hours for seniors and high-risk patrons.  
Many people in the workforce have experienced changes in the work environment. From job insecurity, furloughing, limited hours – to work from home, working in a new location or role. Financial resources may be reduced, and not being able to use your computer, access your desk drawers, use the same extensions to reach people can be tough.
Action: Have you been able to reorient yourself to the new resource allocation? Is there something that is missing that you wish you could have to make your life just a little bit easier?
Access to Care
Our healthcare routine is currently disrupted. Getting to the doctor's appointments, picking up prescriptions, and going to therapy or residential care facilities is not always possible.
Many providers have been communicating how you can access them if there is a need – often by telemedicine routes. Local or satellite offices are consolidating care in a central location and many doctors are not available every day.
Action: Is your doctor only conducting telehealth visits? If so – the telehealth visits often need technology set up on computers or phones, and walking through the steps now instead of during the appointment can be advantageous.
Access to Loved Ones
Technology is our friend. We may not live with our top-ten people, or even have another person in our home, but phone and video chat have given us the opportunity to access our loved-ones lives in their homes.
If you do need to go to the hospital, a loved one may not permitted to accompany you into the triage area. Your next of kin or preferred person may be high risk and it may not be safe for their health, to come with you. If you need to stay in the hospital, whether for a birth of a child, broken bone, or in the ICU – your loved ones will not be able to stay or visit. These are challenges that are new to all of us. Health care teams are working to help you connect to your loved ones through ipads and phone conversations.
Action – Have a list of people with their phone numbers and consider who would be able to come with you to the doctor office or hospital that is not high-risk.
As you start putting your new "pandemic" documents and plan together consider using InsureYouKnow.org – an online information-safe, as a place to store them. This product gives you the ability to access documents, and files remotely – or from the comforts of your own home. There are various levels of access to allow your family members, caregivers or business associates insight into your documents – as needed. There is even a trusty reminder feature to help you remember that it's time to update.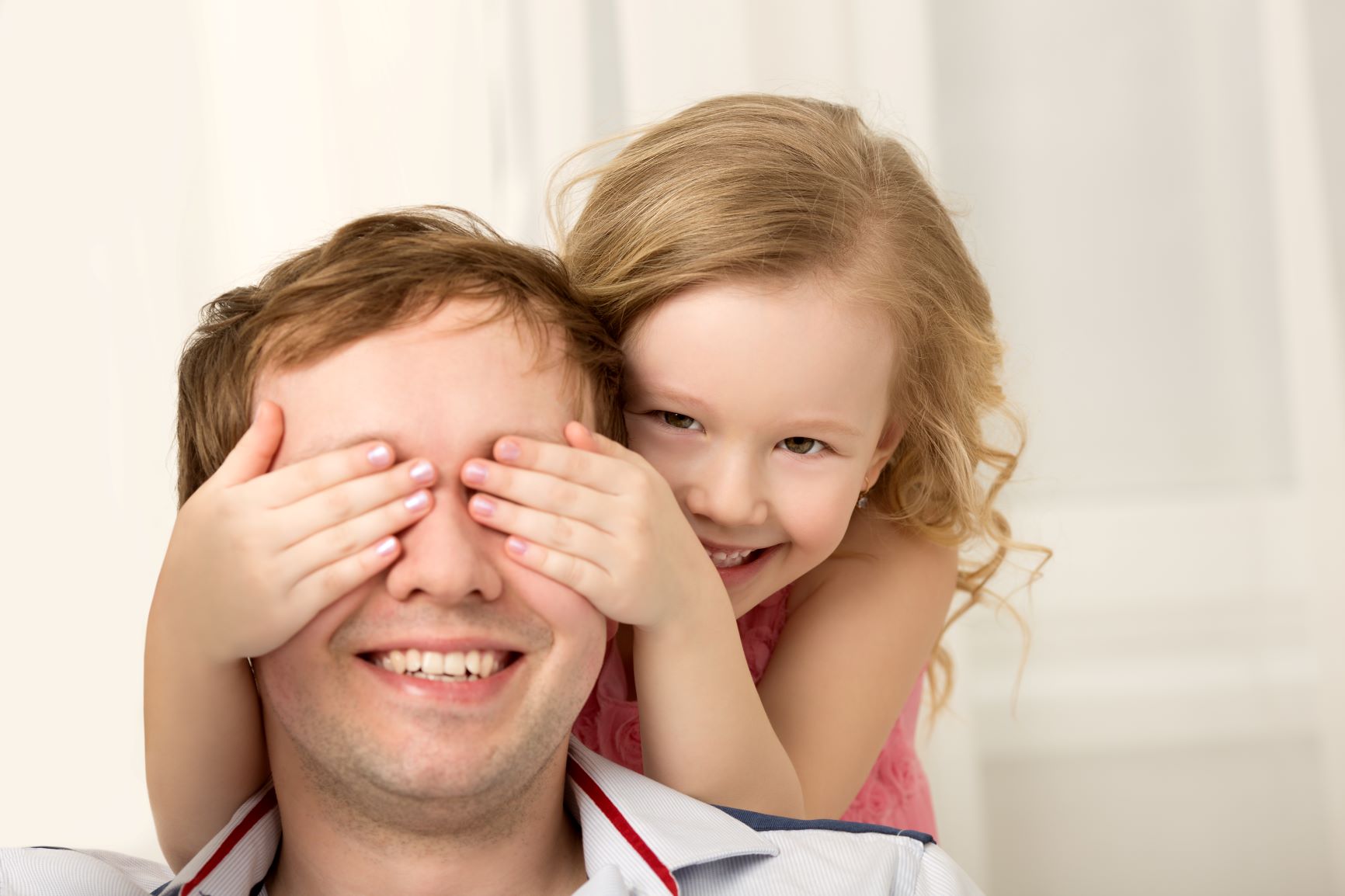 If 40 days ago – you turned on the TV or read the news which told you the world was in quarantine and curfew status, you may have called a friend to check or thought it was an April Fools prank. The rapid spread of COVID-19 has changed the globe, causing governments to enact shelter-in-place, quarantines and curfews. Knowledge of the virus began in December 2019 and became a pandemic in March 2020. The lives of many have changed from carefree to careful, from rushed to restful in an attempt to save the population from contracting the disease.
April Fools' Day originated in a time of change. It is unclear of the actual origins, or how it has become a tradition from Europe to the Americas, but there are two main theories. The transforming of the seasons – Winter to Spring – may have precipitated the start of the April Fool's tradition of pranks, or the introduction of the new calendar from Julian to Gregorian. The 1700 was a world without the technologies, however the pranks ranged from announcing a never-seen-before performance to the poisson-d'avril – April fish – which still continues today.
Though some of you may be homebound, or spending time indoors, here are ten easy Ideas for April Fools which can be implemented in your home. Hopefully, these can bring some smiles and stress-relief to start the month.
1 – Change the clocks
Many options with this one – An hour, three hours, make it earlier or later. This one is sure to make a person take a second look.
2 – Switch salt and sugar
Morning-coffee, or afternoon-tea with a spoonful of salt? A sweetened dinner? Stand away from the person consuming the food and have the camera ready.
3 – Rearrange the drawers – socks in the t-shirt drawer
Reach in your drawer and pull out the swimsuit, or winter scarf. Move the sock drawer down and the t-shirt drawer up.
4 – Hide bugs/snakes around the house
Not for the faint of heart – find some fake bugs in the children's toys, or draw some in dark colors and create shadows. Record and replay the shrieks.
5 – Change outfits every 30mins and act like nothing is different
Take a chance to go through your closet and put together a new outfit every few minutes. A good way for you to try on your clothes, and the people in your home to take a pause.
6 – Put eyes on everything in the refrigerator
Find googly eyes and stick them on everything in the refrigerator for an eerie view of the contents. Opening of the door of the fridge has never been so anticipatory.
7 – Switch toothbrushes/soaps/mugs
For those of you with multiple bathrooms, switch the toothbrushes or soaps around.
8 – Wear a wig to bed
Adorn the Halloween wig and wait for the surprise in the morning.
9 – Change the ring tone and volume of a phone in your home.
Whether a cell phone or the house phone, your phone or your partners – a new sound in the home is cause for a few minutes of searching.
10 – Act like you are having a huge fight with someone – GOTCHA.
Pick a topic of contention, or of historical reference and have an intense one-sided conversation. This can work in person or over the phone and be sure to break the intensity with a distinct – GOTCHA.
At the end of the day – take a break from the routine and the demands of the day for some light-hearted humor. If you don't have people in your home to play a practical joke on – utilize social media to tag a random picture with your friend's name, or call someone and use a distorted voice.
Don't forget to take pictures or videos and upload it onto InsureYouKnow.org. It's a safe place to store all the information in case you need to access it remotely – or from the comforts of your own home.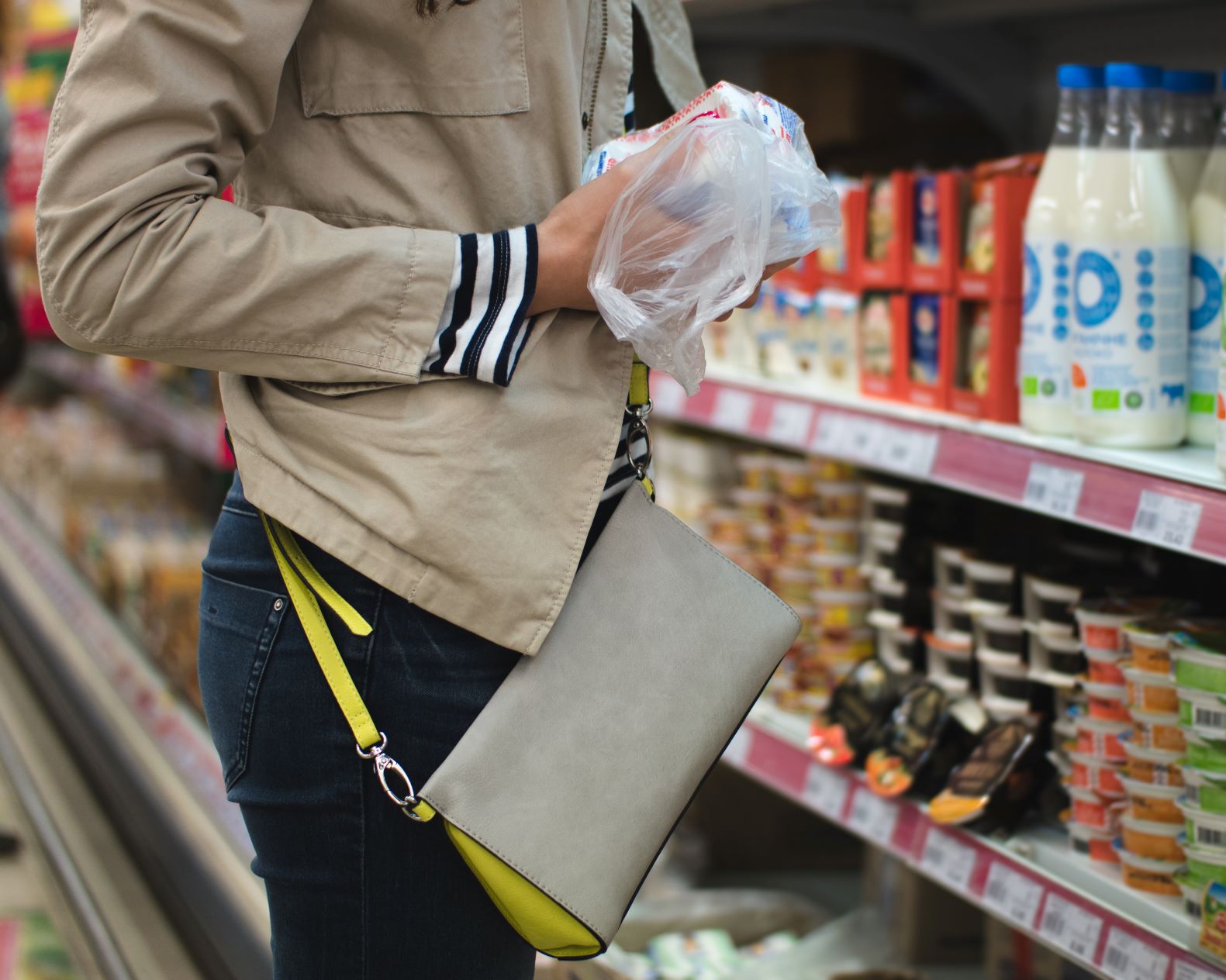 The media and the world is telling us to "be prepared." From wildfires, to storms, from disease to market crashes – there is no better time to have emergency provisions put together. Even if the current crisis comes to pass before you utilize your supplies – the beauty of your organization is that it will be ready for the next time.
The Crisis group in 2019 – predicted 2020 would be the year to be aware of the conflicts in the Middle East and Northern Africa, and how they could affect our troops, morale and financial market. The United Nations pointed to climate change, inequality and poverty. Wherever we live, whatever we do, whatever our age – there are some preparations that are universal.
Consumable Supplies
The rule of thumb is approximately three days or 72 hours of supplies per person. Think about not leaving the house for a long weekend – what foods and beverages would you have home. Extending this thought process to utilize your fridge and freezer space to have food for a week – many of us already do this as we have a weekly grocery run. The preparation piece comes in when we need to foresee meals and snacks that can be prepared and consumed without appliances that run on power – no microwave, oven, stove, freezer, coffee maker, electric can opener. In the case of beverages: No clean, running water would require filters or bottled water, no milk in the fridge – replace with powdered milk.
Action Item: True emergency preparation includes trying out the system to see if it works. Perhaps have a day of preparing and eating meals this week that doesn't utilize appliances and running water. Is it possible? And what additional resources does your home need?
House Supplies
When the media informs us of an upcoming crisis, the rule of supply and demand is impacted by the need for general house supplies. Hygiene goods such as Soap, paper goods, and diapers. Health resources such as prescription medications, first aid kits and over-the-counter pain medication. General supplies such as trash bags and batteries. Many of these exist in our home, but may not always be in a systematic place.
The preparation piece comes in when we need to grab some of these items and go – perhaps loading up a vehicle or putting them in a bag and leaving on foot. Can these items be put in smaller packaging or containers to be accessible to anyone in the home.
Action Item: Do a quick sweep of your home environment and see where to store additional items and make purchases of items that are running low. There are downloadable resources on FEMA website which can serve every scenario. Setting up an account on InsureYouKnow.org will provide you a safe place to store copies of your identification and medical records. This type of information may not help you at the moment of the emergency – but are the elements you may need to refer to when putting things back together. The easy access provided by insureyouknow.org is one less provision that you need to trial.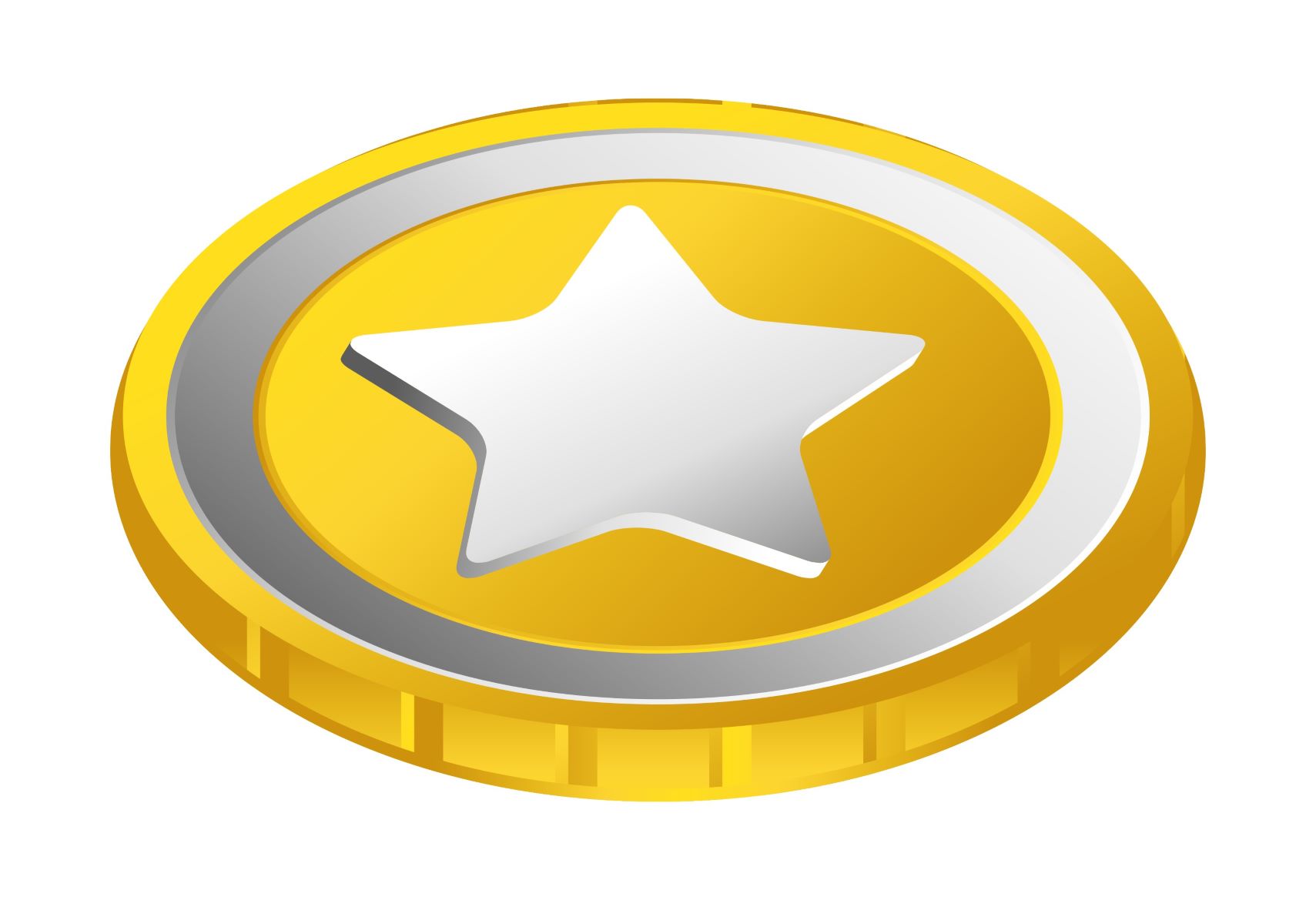 Who are you? Whether verbally or in written form – Many of us respond to our given first name, family last name or nickname. Over the years – governments, institutions and communities have desired proof of identity: usually in a card form. Children have library cards, and student IDs, adults have state-issued ID cards or licenses, and pets need to be registered as of 1994, the Domestic Animals Act.
In 2005 the US government announced that they want everyone to have standardized identification for federal access – and to fly. Called the Real ID, it is an attempt to have common guidelines nationwide since ID cards have been state issued and have varying documentation. The Real ID cards and licenses will be identifiable by the star. The process of encouraging Americans to update their ID cards has involved state-supported marketing via websites, videos, tv and radio ads, and paper mail – and news media does not believe that everyone will be carrying the necessary ID card in October 2020. As the October deadline approaches, expect the communication to increase.
Though the Real ID is the current identification to be highlighted in the United States – there are international forms of identification including:
Passport. Proves your identity overseas. Since these are standardized by country, those that travel frequently may have several of the books. Each country has limitations on the number of years individuals can have a passport expires, and that allows for governments to update information such as name, location and pictures.
Social security card. In November 1936, the first round of social security numbers were issued in the United States. In conjunction with the post office, the social security cards gave identification to people living in geographic areas. This is a way to identify tax collections and subsequently benefits to be paid out. As individuals begin working – and the social security number is a requirement for paperwork – the 10-digit number commits to memory. Social security cards are required to verify identity for work and federal purposes in America, though internationally – alternative numbers are cards are used for similar purposes.
Birth certificate. A birth certificate shows the date, location and parents to which you were birthed. An international form of identification – essentially a proof that you were born. For those born outside the United States, these can be harder to obtain – but for US citizens an application at the state you were born is a seamless process via the Office of Vital Records
Identification methods surpass country or government policies. Whether we look to the future with facial recognition technology, or the past with fingerprinting, the need to know "who you are" is an essential part of life. Store copies of your identification on InsureYouKnow.org. As a safe place to store all the information in case you need to access it remotely – or from the comforts of your own home. While it may not help you at the airport, they will be the elements you need to apply for your Real ID before the October 2020 deadline.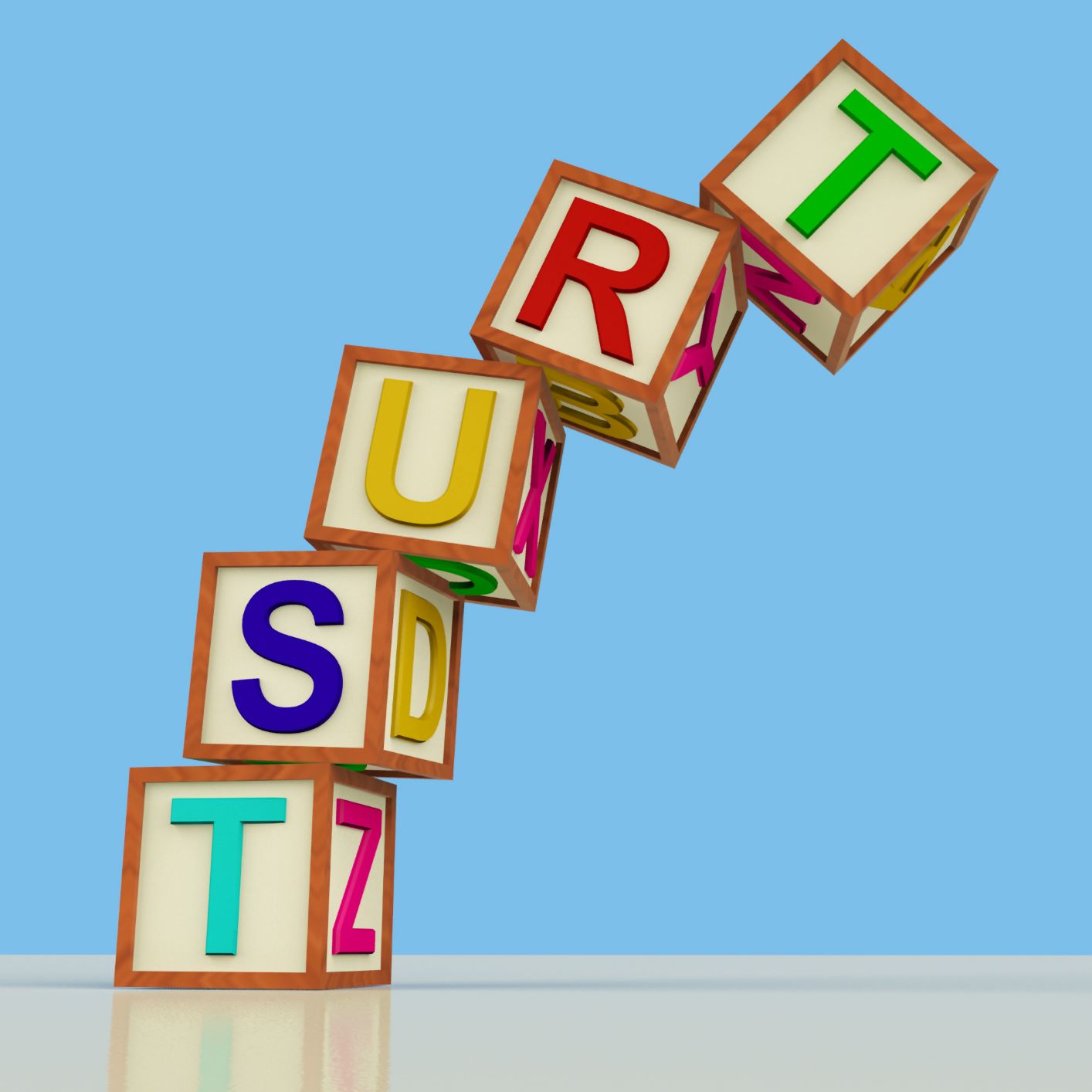 The English language is such that for every rule, there is an exception or a way to break the rule and still be understood. Childhood rhymes or mnemonics are created to help memorize the rules: "i before e except when c…. " (friend vs. receive),the letter "q" is always followed by "u" (queen, quilt), except for 78 words that came to English from other languages like Qatar and qi. Other confusions include words that are spelled the same, pronounced the same but have different meanings based on context. Examples – orange and orange, wave and wave, bat and bat. The name for this is a homograph.
A homograph that is particularly relatable to my work is the word trust. Trust can be used as verb or noun and the definitions are: 1. Trust – to have faith/confidence in truth, and 2. trust – a legal arrangement usually due to money. Interestingly you cannot have a legal trust, without having trust.
There are many layers in the formation of a trust:
Trust the process. You are not the first person to create a trust – and there are friends, family and google to help you through. There are step by step guidelines to be followed and they vary by state. In order for your trust to be a legal agreement, it needs to follow the checkboxes. These include taking stock of your assets (read my blog post on this step) and thinking about the people in your life that would be included, excluded and notified about your trust. To hold your hand and walk you through the process – an advisor can be the first formal step.
Trust the advisor. Find someone you like and that you feel like you can relate to. How do they organize the meeting? Where do you meet and what is their demeanor, and the personalities of the team? We all have preconceived expectations about what we want, and we are investing our energy, money and intimate details with the advisor. The advisors have varying expertise and may be able to assist with other to-do items as well as the trust.
Trust yourself. It is easy to second-guess or be unsure of your decisions and choices as you put together the documentation. This is a legal document and though the steps can be completed in a few days or weeks, the peace of mind when this is done right will last your lifetime. Trust yourself to complete the tasks and create a trust is yours. You can be guided by the process, standards and the advisor but ultimately this is your trust and can be notarized and funded on your timeline and comfort level.
Trust InsureYouKnow.org. It's a safe place to store all the information in case you need to access it remotely – or from the comforts of your own home. The documents are password protected and utilize Amazon cloud encryption to secure and protect each password encrypted account. Your password is not known to the site. Only you, or someone you share the password with, can ever access your account.
Regaining trust – whether it is the confidence or the legal agreement kind – takes work and immense heartache, so getting things right the first time is advantageous to your mental, physical and financial health.