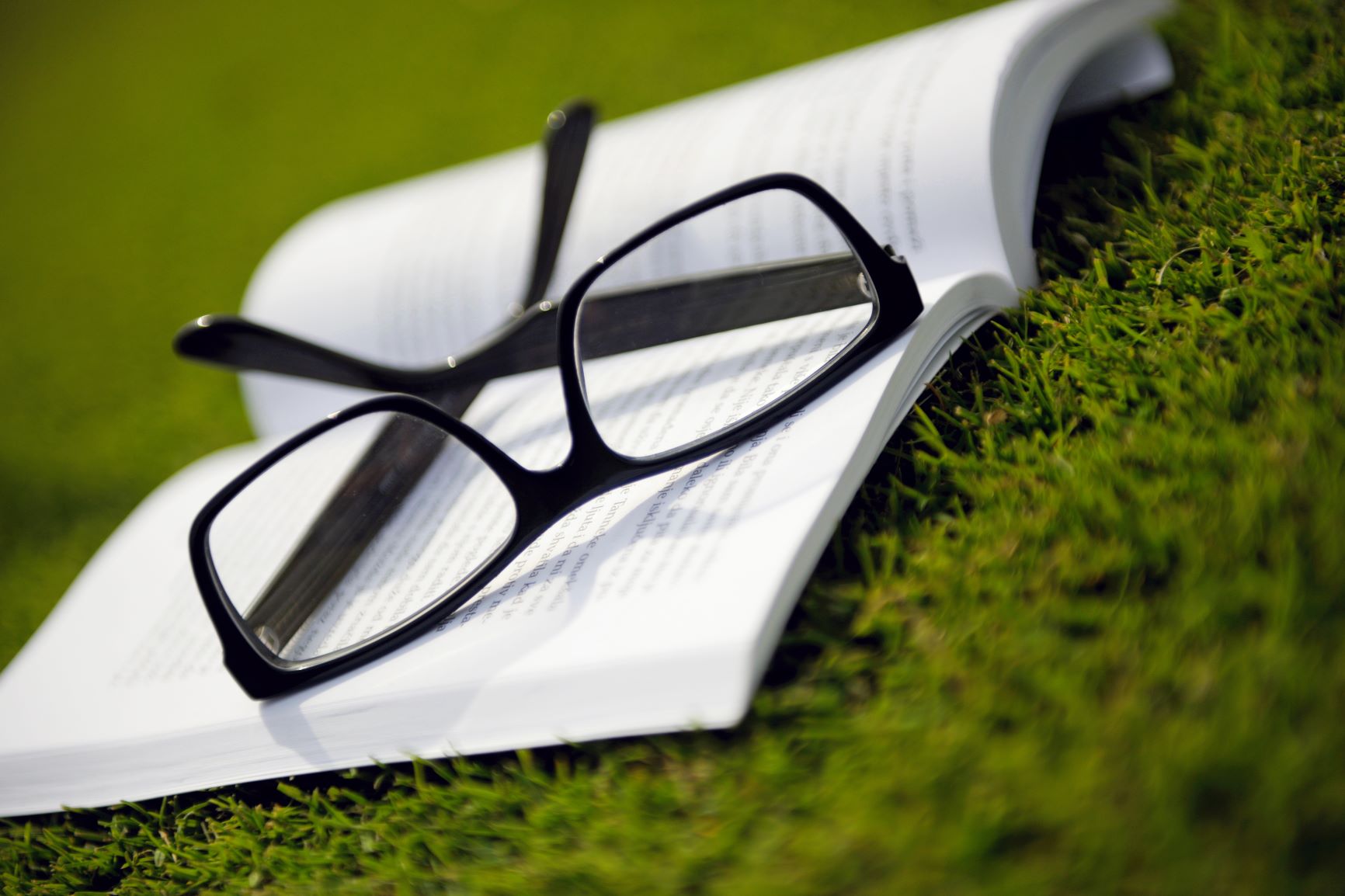 The idiom – Hindsight is 20/20 – originated in the early 1900s as a way to "describe the fact that it is easy for one to be knowledgeable about an event after it has happened." We have a New Year's Day every year, and with that comes the endless resolutions and promises to make changes in our lives. Birthdays are another reflection time. We are fifteen days into the year 2020 and perhaps making the tweaks now can help the resolutions to be successful.
In our lives we have plenty of ways to be resourceful and organized, yet we all fail to cover all the areas. Some of us thrive at organization in the workplace, but have a stack of papers at our home. Others have a knack for fitting in workouts, but are unable to connect with family and friends. Then when a crisis or need happens – we become frantic and anxiety creeps in.
Making those appointments to have 20/20 in 2020.
Physical Health Appointments. There is not a one-size fits all doctor for our physical health needs. And in 2020 – we have choices. Where do you want to go – a family practice or a larger organization with multiple providers? Do you have a preference in the type of philosophy they have? The Primary Care physician is the doctor that can hold all your records, but they cannot assist with everything. Dentists, Chiropractors, Optometrists, and the numerous specialists for every ailment exist – but making the appointment, preparing questions for the provider, and actually showing up are achievements. According to a 2016 study, the average yearly no-show rate for primary care and specialty medical appointments is just under 20 percent! Post-appointment, request a copy of your records so you can review the action items.
Financial Health Appointments. We may receive paper statements in the mail about our accounts, investments and paperwork for tax purposes. Many of these can be converted to online-statements which save the environment and clutter the email box versus the kitchen counter. Consumer Action, revealed that depending on the account category, 45-74 percent of respondents said that they choose paper over electronic notifications for insurance, utilities, medical, mortgages, credit cards and property taxes. Whichever method you select – are you clear about what is happening in your financial health. Are the accounts and investments working towards your 2020 goals? Making an appointment with a financial advisor, stopping into the branch to meet with the banking specialist, or connecting with a resource provided by your workplace will help you review your health in this area.
Mental Health Appointments. The most common responses to "How are you?" are "Good" "Fine" "Okay" but when we dig deeper there are areas of unrest in our lives. Mental wellness doesn't have to mean seeing a counselor or therapist. Setting aside time, or making an appointment to do something that "brings you joy" can prevent the need to see a therapist. And if you do need a specialist: phone counseling, online chat, individual, group therapy and medications are available to meet your needs.
Spiritual Health Appointments. The National Center for Biotechnology Information states that "spiritual health creates a balance between physical, psychological and social aspects of human life" Finding the area or time to create the balance in life is challenging, but the label of religion or spiritual does not need to hinder the opportunity to fulfill this need.
Your calendar will be full from all the preparations and appointments, but your world and your significant others will see a drastic difference in who you are in the year 2020. Resolve to make an appointment this quarter with a provider in each category. After the appointments, consider uploading all your receipts, reports, documents, and memories onto InsureYouKnow.org. It's a safe place to store all the information in case you need to access it remotely – or from the comforts of your own home. You will have 20/20 vision instead of hindsight.
How was your holiday period? Did you get a chance to breathe, reflect, and realize the end of the 2019? For some the span of a year can see growth – the accumulation of education, the addition of spouses, and the birth of children; for others it's a period of shrinking – downsizing of homes, challenges in health, and the death of siblings. The majority of people have a bit of both – the twelve months in a year gives plenty of opportunity for planned and surprise change.
With the addition of technology leading to increased communication and access to the world events – we are aware of not only our own ups and downs, but those of our community, country and world. In mid-2019 – research estimated that 23 billion text messages are sent each day worldwide – and the majority of them are read within the first 3 minutes of being received. (techinjury.net) The Journal of Accountancy says that "The average American checks her phone 47 times a day." This means we are hyper aware of activities – but are we retaining any of these changes?
Here are some of the highlights of the 1919s and 2019s – which ones were easier to remember…
The 1919s of the Past. This was the period post WW1 which occurred from 1914-1918 and was the first major war affecting multiple countries. As with major conflict – there was loss of routine, possessions and people. In 1919 – the post-war negotiations and development led to the creation of the League of Nations – which is now the United Nations. The Dutch airline KLM was created – and is still in existence today, and services 145 destinations.
In America – The US President was Woodrow Wilson who suffered a stroke – leaving the President with less mental and physical capacity for the remainder of his term. Despite the President's veto – the Volstead Act established Prohibition. The 1919s ended with the Seattle Strike where the whole city stopped for 5 days as unionized workers advocated for change.
The 2019s of the Present. This could also be labeled as a period of volatility. From Hong Kong protests against the bill with mainland China, and the climate changes with the polar vortex and wildfires in multiple countries. The volatile stock market reflects the multiple changes in technology innovation and government clashes.
In America – Gun violence increasing with 423 mass shootings of 2019. Gun Laws changed to permit open carry – allowing guns in schools in some states – to provide protection. The 2019s ended with the Congress impeachment of the US President for abuse of power and obstruction of Congress due to bribery and wire fraud. This means that the US government has many changes to come.
What are the 2119 historical or memorable moments going to entail? Will they continue to range between conflicts and innovation, health and mistrust? Will we have stability or continue to cause emotional ripples through communities and counties?
2020 is the start of a new decade – and upon taking a breath to reflect and realize – there could be a plethora of items and thoughts that could be stored in InsureYouKnow.org. The product offers a safe place to store all the information in case you need to access it immediately, remotely – or in the next decade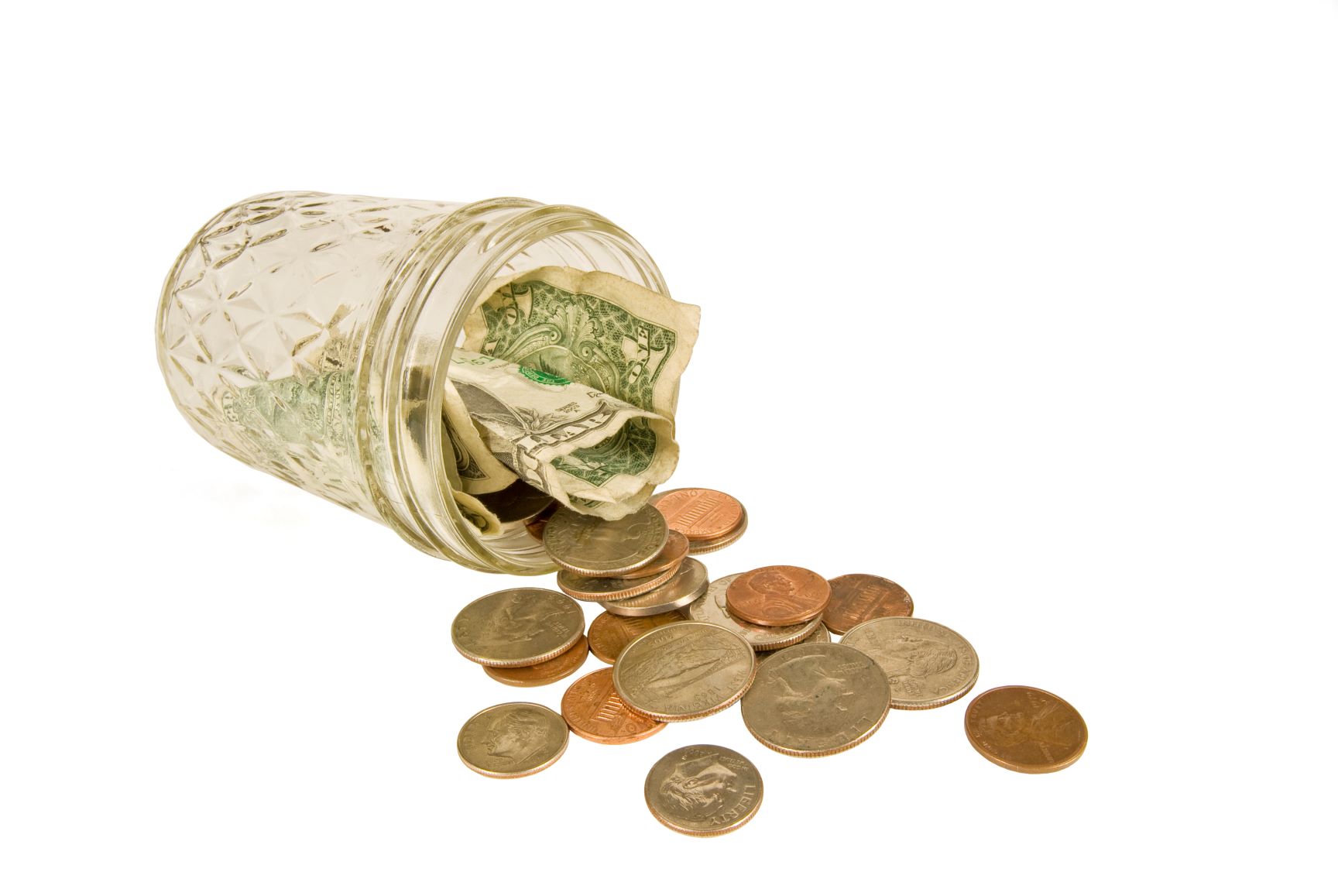 definition: very common and of no particular value.
In 1930, the DIME was valuable. "For 10 cents, kids could spend an afternoon in a movie theater. We could buy a loaf of Bond Bread or a snack-size Frisbie pie, or ride the trolley car. And for a dime, people could walk into a tavern and get a cold glass of draft beer." Today – the US currency has little value associated with the penny, nickel, dime and quarter – we focus on the dollars! Differentiating ourselves and our work is key – people and blogs are a DIME a dozen. With this in mind – I challenge us to review the acronym DIME. It is utilized to calculate the recommended amount of life insurance, but can also help you understand if you and your family are in a good space for 2020 and beyond.
D is for Debt
How much debt do you have? Your debt standing is defined by the amount that you owe to anyone for anything. The most common debts include – car loans, student loans, and credit cards. Buying items on credit card doesn't mean that the resources are always available to cover the costs, and the holiday season sees the usage of credit cards increase exponentially to cover the "great deals" during Black Friday and Cyber Monday in preparations for Christmas, Hanukkah, and New Year celebrations. Mortgage payments are covered under M.
When you have totaled the debt amount – do you have the assets available to cover the debts or would your family need to find the resources to pay this in an emergency? This amount would be the base number for your life insurance policy.
I is for Income
What is your income? Your income is defined by the money that is coming in – and is the number that is utilized when filing taxes. The most common income streams include – salary (yours and your partner), interest (from saving accounts/401K), and dividends (stocks and bonds). Everyone has an income – whether it's from a business or rental properties, or your Social Security checks.
When you have totaled your income amount – multiply this by 10. This is considered a good number to have as a resource for 10years if your income source was to disappear. Many times this happens when you retire. This amount is also a value for calculating the amount of life insurance you may want to purchase
M is for Mortgage
What is your mortgage payment? Your mortgage is defined as how much you owe on your home AND any other properties that you own. Renters are advised to multiply rent by 10 to find this number.
When you have totaled this amount – this is another expense that will need to be covered to ensure you and your family have a place to live. Life insurance can assist with this payment when you are unable to.
E is for Education or Emergency"What did the dime say to the penny? At least I have more cents than you." If you have children or grandchildren, the gift of education would be a worthy investment for future generations. To keep things simple – the $100,000 figure has been suggested which could be used for private education in the K-12 or University level – PER person. If there are no juniors, the E can represent your emergency fund. $100,000 for yourself and partner is a base figure that would cover a critical illness or weather disaster. Now that you have read this blog, and know the DIME formula – take the next step and review your personal numbers. As Ralph Waldo Emerson said – The whole value of the dime is in knowing what to do with it. Insureyouknow will help you track these numbers and see how they change year over year – and how close you are to achieving the magic number. Whether you choose to purchase life insurance or not, the Insureyouknow tool is a place to store your digital documents to access from your home or on-the-go.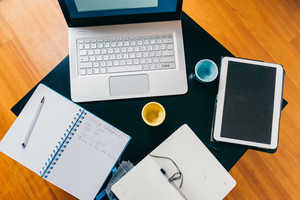 As 2019 ends, take time to reflect on your accomplishments, lessons you learned, and the knowledge and skills you acquired. Self-reflection helps build emotional self-awareness that enables you to ask yourself relevant questions and to gain a better understanding about your reactions, strengths, weaknesses, and motivational factors. An annual review is a great way to remember your favorite moments, take stock of the minor and major events of the year, and to plan for the coming year.
Areas for reflection on and questions to consider include:
Career
What were the most important goals you proposed and accomplished this year?
Did you deal with career challenges and plan for warranted changes?
Did you improve your competencies in knowledge and skills?
What is your most pressing unfinished project and what are your plans to complete it?
Do you have any other goals that you didn't meet in 2019?
Health
What were your lifestyle, fitness, and diet accomplishments?
Which healthy habits did you adopt and which unhealthy habits did you abandon?
Did you review your health insurance plan to determine if you are adequately covered and are spending an appropriate amount of money on the level of coverage you need?
What health challenges did you face and did you heed warning signs about health set-backs or need for medical check-ups?
Relationships
What were the most significant changes in your personal and professional relationships?
Did you make time for your family, friends, and colleagues?
Did any of your existing or new relationships deserve more attention?
Did you successfully mentor someone who relied on you for guidance?
Did you willingly seek assistance from current and new people in your life?
Finance
Did you keep track of and act on acquired debt as well as retirement, savings, and emergency fund options?
Did you participate in realizing business-related financial successes (or failures)?
What risks did you take and how did they pay off?
Emotions
Did you try to understand your emotional needs and motivations?
Did you communicate with others by expressing your feelings and by listening to and appreciating other people's points of view?
What do you wish you had done differently and how could you have done better?
What new things did you discover about yourself that you tried to improve?
Joyful Endeavors
Did you enjoy spending time on hobbies, vacations, and fun activities with family and friends?
Did you try any new activities that you will add to your repertoire?
Technology
Did you face new technological challenges at work or home?
Did you evaluate your Wi-Fi needs and upgrade your home or office environment based on your assessment?
Did you subscribe to or renew an insureyouknow subscription to allow you to store your meaningful and vital records in one secure easy-to-use location?
If you maintain a printed or virtual calendar/planner or diary/journal, save email messages, or participate in social media, you can refer to these daily, weekly, or monthly records to review your 2019 accomplishments. When spending time on self-reflection, jot down activities in a notes app on your phone or tablet, in a document on your computer, or by using pen and paper. By holding yourself accountable for personal and professional choices in 2019 and determining a successful course to take in 2020, self-reflection allows you to:
Recognize accomplishments and congratulate yourself.
Reflect on lessons learned, as well as knowledge and skills acquired.
Acknowledge mistakes to use as a self-improvement tool.
Analyze how you to do better in 2020.
Figure out what gives you joy and you are truly passionate about.
Insureyouknow has a tool available to track accomplishments and lessons learned upon completion of your annual self-reflection or any time throughout the year. You can digitally file data to refer to as you continue your self-reflection journey that will allow you to remember 2019 in order to prepare for 2020.
Have you wondered if you need a financial advisor? Are you puzzled about the type of financial professional you need to help with investing, financial planning, selecting insurance, repaying debt, education funding planning, tax planning as well as estate and retirement planning?
Many titles, including robo-advisor, broker, investment advisor, and financial planner are used to describe financial advisors who help clients manage their money and achieve long-term financial goals. Although there is crossover among all groups, and many financial advisors hold multiple credentials, they can be described in general as follows:
1. Robo-advisors
Robo-advisors use computers to select and manage your investments. Some offer access to human advisors to answer questions, but their primary service is investment management, not financial planning.
Fees start as low as 0.25% of your balance and most charge 0.50% or less. Many have no or low account minimums, so you can start investing with a small amount of money.
Consider whenyou need help investing for financial goals like retirement, but don't want or can't afford a more holistic financial plan.
2. Online financial planning services
Relatively new to the market, these services offer investment management in conjunction with virtual financial planning. Clients typically meet with financial advisors by video or phone and receive comprehensive financial plans.
Fees, based on how much money is overseen for you, are described as "assets under management," or AUM, that might range from 0.25% of your account balance to 1% or more, depending on the type of advisor you choose.
Consider when you are interested in investment management, a comprehensive financial plan, and ongoing access to financial planners for less than the cost of a traditional in-person advisor.
3. Traditional financial advisors
Working directly with clients to help them meet their short- and long-term financial goals, traditional financial advisors recommend specific investments and insurance products and may provide tax advice. In most cases, you'll work with an advisor in your local area.
Fees will be based on a median financial advisor fee of about 1% of the assets managed for you, although some charge by the hour or have a set rate per service. Some require a minimum balance, such as $250,000 in assets.
Consider when you want specialized services, your situation is complex, or you want to meet your financial advisor in person.
4. Brokers
Brokers work for broker-dealers—firms in the business of buying and selling securities (stocks, bonds, mutual funds, and other investment products) for customers. Brokers are required to make "suitable" recommendations for clients.
Fees are typically a mix of commissions and an advisory fee for portfolio-management services. Each firm has its own compensation formula. Statements show advisory fees and transaction costs.
Consider when you need guidance or broad advice on funds or stocks, or on how to divide your assets among stocks and bonds based on your age and risk tolerance.
Tips for finding the best financial advisor for you
Once you've decided which type of financial advisor is best for your situation and budget, you can start your quest of finding an advisor appropriate for you.
You should interview a few financial advisors before choosing one. Ask questions (including ones about philosophy on financial planning and investing, experience working with clients like you, and the number of years in practice) and check out their credentials and disciplinary history.
To vet a registered investment advisor, visit the U.S. Securities and Exchange Commission database, search an individual's name, and find information on qualifications, employment history, disciplinary actions by regulators, and criminal convictions.
When you're ready to seek a financial advisor's assistance, prepare by arming yourself with your personal financial data and specific questions to find the right pathway. Then, you can store quarterly and annual reports as well as investment portfolio changes at insureyouknow.org.