The Everything Kids' Money Book
November 15, 2022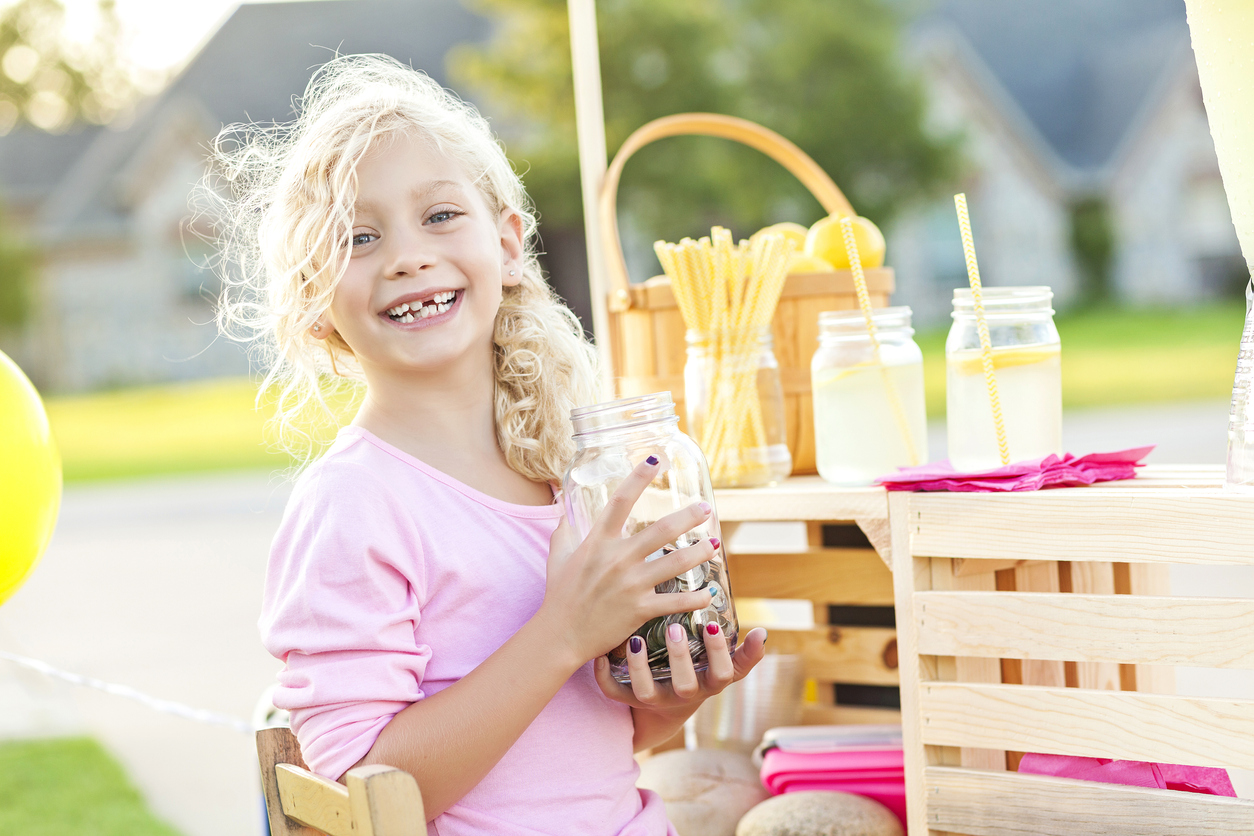 You want your children to become financially stable adults. But how can you interest them in this important topic, and make it easy to learn about and fun, when they are in their formative years? Your answer is The Everything Kids' Money Book by Brette Sember that visually depicts boys and girls undertaking some enterprise having to do with money such as having a lemonade stand, saving for a new bike, or collecting coins. Written with kids ages 7 to 11 in mind, the author promises to teach them about money—"Earn it, save it, and watch it grow."
Hands-On Activities Covered
Would your child like to . . .
Learn how to make money at jobs appropriate for their age?
Track where a dollar bill has been before they got it? There's a simple way to find out.
Learn how to make all their pennies shiny? It's easy.
Design their own dollar with someone's face they like—Batman? Spiderman? The Incredibles?
Do a magic trick with a dollar bill to impress their friends?
Find out what fun things they can do for free? Grandpa and Grandma might know.
Make a pizza garden?
Fun Money Facts Revealed
Would they like to know . . .
Why they are called Piggy Banks, not Doggy banks, or something else?
What is the name of the buffalo on the nickel and where did it live?
What are dead dollars?
What are some things money has been made from in the past?
Difficult Concepts Explained
As a New York Law Guardian, Brette Sember has many years of experience working with children. She has written more than 40 books on a variety of topics, such as law, health, food, travel, education, business, finance, parenting, adoption, and seniors. In The Everything Kids' Money Book, she tackles subjects such as:
Investments
Budgets
Saving money
The cost of living
Credit cards and debit cards
Income tax
Why borrowing money can lead to trouble
Why lottery tickets are not a good investment
Investments
Budgets
Saving money
The cost of living
Credit cards and debit cards
Income tax
Why borrowing money can lead to trouble
Why lottery tickets are not a good investment
All these topics are covered in easy-to-understand language and unfamiliar terms are defined in the glossary. Answers to some of the questions posed and a page of resources are included at the back of the book. This section features books and websites with ideas kids will enjoy, more magic tricks to perform with money, how to start a small business, a website with money games, and how to collect coins.
Kids' Money Book Promoted
MyBankTracker.com which "tracks thousands of banks to help you find the perfect match for your banking needs," says this book is "more than simply a manual; The Everything Kids' Money Book is a well-organized workbook that covers everything from money printing to compound interest."
Investopedia.com which calls itself "The world's leading source of financial content on the web," echoes this opinion by saying the book, "Not only teaches kids how to save and earn their own money but also how to invest and earn interest."
InsureYouKnow.org
If you decide to spend some bonding time discussing money concepts with your daughter or son, you may learn or relearn some basic financial truths. Keep a list of your kids' moneymaking, spending, and savings plans at insureyouknow.org. You can measure their financial success on this portal and watch with them the ebb and flow of their profits and expenses.
Look Forward to Increases in Your 401(k) Limits
October 31, 2022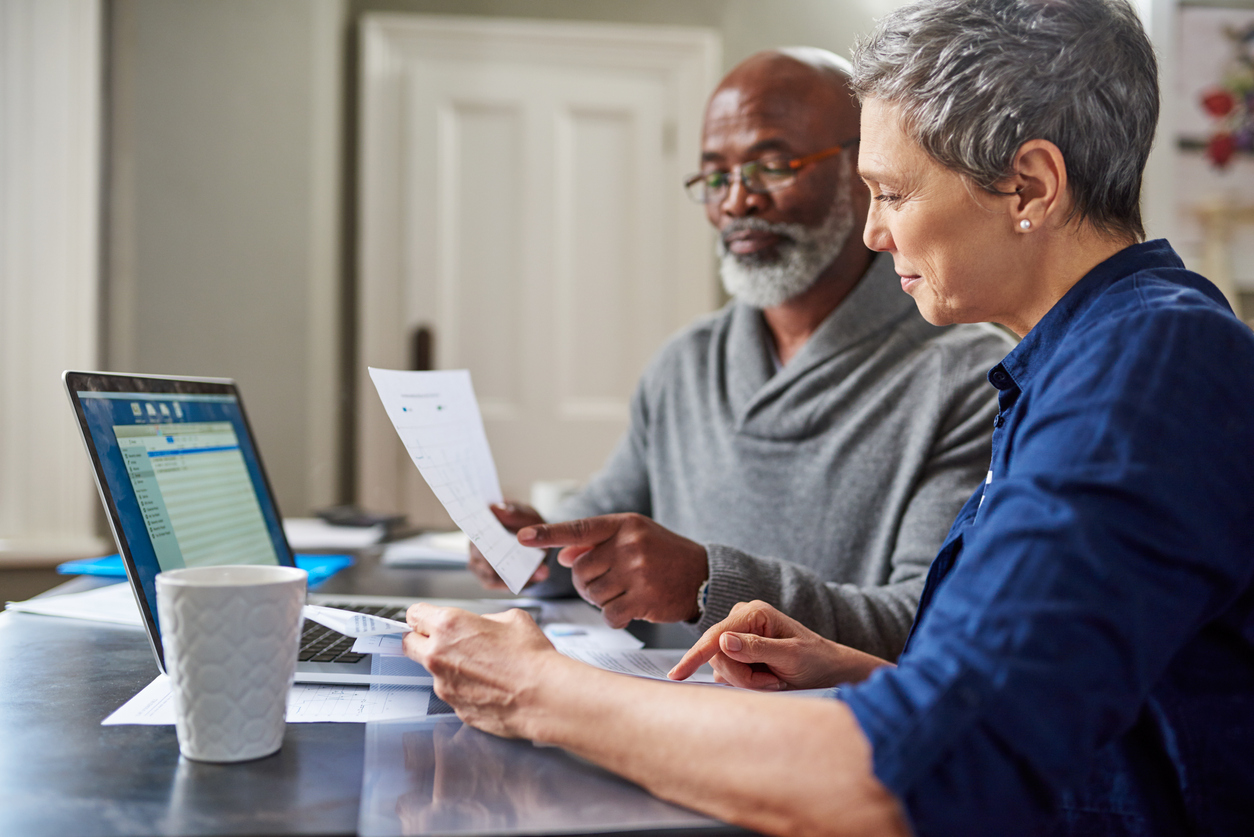 The amount you can contribute to your 401(k) plan in 2023 has increased to $22,500, up from $20,500 for 2022. The Internal Revenue Service (IRS) announced this change and issued technical guidance regarding all of the cost‑of‑living adjustments affecting dollar limitations for pension plans and other retirement-related items for the tax year 2023 in Notice 2022-55 posted on IRS.gov.
Highlights of changes for 2023
This contribution limit applies to employees who participate in 401(k), 403(b), most 457 plans, and the federal government's Thrift Savings Plan.
The limit on annual contributions to an IRA increased to $6,500, up from $6,000. The IRA catch-up contribution limit for individuals aged 50 and over is not subject to an annual cost‑of‑living adjustment and remains $1,000.
The catch-up contribution limit for employees aged 50 and over who participate in 401(k), 403(b), most 457 plans, and the federal government's Thrift Savings Plan has increased to $7,500, up from $6,500. Participants in 401(k), 403(b), most 457 plans, and the federal government's Thrift Savings Plan who are 50 and older can contribute up to $30,000, starting in 2023.
The catch-up contribution limit for employees aged 50 and over who participate in SIMPLE (Savings Incentive Match PLan for Employees) plans has increased to $3,500, up from $3,000. (This plan allows employees and employers to contribute to traditional IRAs set up for employees. It is ideally suited as a start-up retirement savings plan for small employers not currently sponsoring a retirement plan.)
The income ranges for determining eligibility to make deductible contributions to traditional Individual Retirement Arrangements (IRAs), to contribute to Roth IRAs, and to claim the Saver's Credit all increased for 2023.
Taxpayers can deduct contributions to a traditional IRA if they meet certain conditions. If during the year either the taxpayer or the taxpayer's spouse was covered by a retirement plan at work, the deduction may be reduced, or phased out, until it is eliminated, depending on filing status and income. (If neither the taxpayer nor the spouse is covered by a retirement plan at work, the phase-outs of the deduction do not apply.)
Phase-out ranges
In a traditional IRA deduction phase-out, taxpayers can deduct contributions if they meet certain conditions. If during the year either they or their spouse was covered by a retirement plan at work, the deduction may be phased out until it is eliminated, depending on filing status, and adjusted gross income (AGI):
For single people covered by a workplace retirement plan, the IRA phase-out range is $73,000 to $83,000, up from $68,000 to $78,000.
For married couples filing jointly, where the spouse making the IRA contribution is covered by a workplace retirement plan, the phase-out range is $116,000 to $136,000, up from $109,000 to $129,000.
For an IRA contributor who is not covered by a workplace retirement plan and is married to someone who is covered, the deduction is phased out if the couple's income is between $218,000 and $228,000, up from $204,000 and $214,000.
For married individuals filing a separate return who are covered by a workplace retirement plan, if they lived with their spouse at any time during the year, the phase-out range is not subject to an annual cost-of-living adjustment and remains $0 to $10,000.
For a Roth IRA income phase-out, AGI ranges for taxpayers include the following provisions:
The income phase-out range for singles and heads of household is $138,000 to $153,000, up from $129,000 to $144,000.
The income phase-out range for married couples filing jointly is $218,000 to $228,000, up from $204,000 to $214,000.
For married individuals filing a separate return, if they lived with their spouse at any time during the year, the phase-out range is not subject to an annual cost-of-living adjustment and remains $0 to $10,000.
The 2023 income limit for the Saver's Credit (also known as the Retirement Savings Contributions Credit) for low- and moderate-income workers has increased to:
$73,000 for married couples filing jointly, up from $68,000.
$54,750 for heads of household, up from $51,000.
$36,500 for singles and married individuals filing separately, up from $34,000.
For a married individual filing a separate return who is covered by a workplace retirement plan, the phase-out range is not subject to an annual cost-of-living adjustment and remains between $0 and $10,000.
The amount individuals can contribute to their SIMPLE retirement accounts has increased to $15,500, up from $14,000.
InsureYouKnow.org
After you review the IRS retirement plan changes for 2023, keep a record at insureyouknow.org of your retirement accounts so you'll be able to take advantage of the new limits for your contributions and deductions.
Preparing for a Flood Before Disaster Strikes
October 15, 2022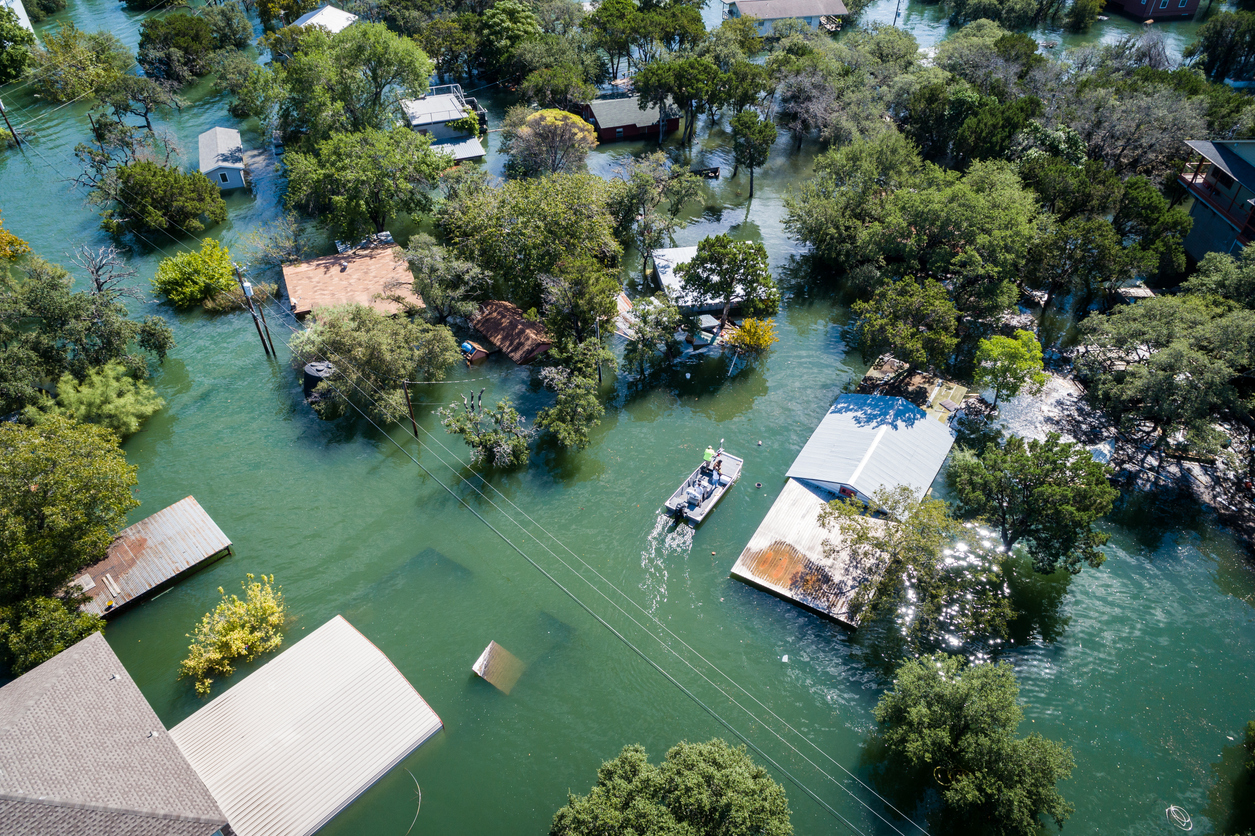 Flooding is the most common and most damaging natural disaster in the country. In Florida, where Hurricane Ian's floodwaters turned towns into rivers, flood risk is higher due to the state's frequency of storms and proximity to water. Despite this, most insurance policies do not automatically cover flooding. No matter where you live, you should check your auto and homeowner's or renter's insurance policies as an initial step in preparing for a flood to keep you and your loved ones safe when a flood interrupts your lives.
Determining Your Risk Level
To find out the risk level of your property location, visit FloodSmart.gov/Flood-Map-Zone.
Because research has found that FEMA's flood maps underestimate the danger in some areas as climate change advances, homeowners and renters unaware of their level of risk should act on the following points:
Are you in a flash-flood-prone area? Contact the local county geologist or county planning department to find out if your home is in a flash-flood-prone area or a landslide-prone area.
Make a communication plan and a disaster plan for your family.
Plan and practice a flood evacuation route with your family. Ask an out-of-state relative or friend to be the "family contact" in case your family is separated during a flood. Make sure everyone in your family knows the name, address, and phone number of your contact person.
Stay informed. Learn about your community's emergency plans, warning signals, evacuation routes, and locations of emergency shelters.
Inform local authorities about any special needs, such as elderly or bedridden people, or anyone with a disability.
Preparing Your Home for a Flood
Make sure you secure or protect any hazards in your home before the flood strikes.
Be prepared to turn off electrical power when there is standing water, fallen power lines, or before you evacuate. Turn off gas and water supplies before you evacuate. Secure structurally unstable building materials.
Buy a fire extinguisher if you don't already have one. Make sure your family knows where it is and how to use it.
Buy and install sump pumps with backup power.
Have a licensed electrician raise electric components (switches, sockets, circuit breakers, and wiring) at least 12″ above your home's projected flood elevation.
For drains, toilets, and other sewer connections, install backflow valves or plugs to prevent floodwaters from entering.
Anchor fuel tanks can contaminate your basement if torn free. An unanchored tank outside can be swept downstream and damage other houses.
Creating an Emergency Supply Kit
Stock your home with supplies you may need during the flood by creating an emergency supply kit. Visit the CDC's Personal Health Preparedness page for a list of supplies you'll want to include in your kit.
Preparing Food and Water Supplies
Make sure you and your family have enough safe food and water (for drinking, cooking, and bathing) available in the event of a flood. For more information, visit Food and Water Needs: Preparing for a Disaster or Emergency.
Reentering Your Flooded Home
When returning to a home that's been flooded after natural disasters such as hurricanes, tornadoes, and floods, be aware that your house may be contaminated with mold or sewage, which can cause health risks for your family. See the Centers for Disease Control and Prevention's guidelines for reentering your flooded home.
Reviewing Flood Insurance Options
Although you can purchase flood insurance at any time, waiting until a hurricane or major storm is threatening your home may be too late. Many policies take at least 30 days after purchase to take effect.
The National Flood Insurance Program is a pre-disaster flood mitigation and insurance protection program designed to reduce the escalating cost of disasters. This program makes federally backed flood insurance available to residents and business owners. Standard flood insurance by the National Flood Insurance Program generally covers physical damages directly caused by flooding within the limits of the coverage purchased. Private providers may have higher limits or broader coverage compared to National Flood Insurance Program policies.
Regardless of which policy you select for your business or family, any coverage is better than none. If your property experiences flooding impacts from a disaster, it is not guaranteed you will be able to receive federal assistance. If your area has not received a Presidential Disaster Declaration that makes federal assistance available under FEMA, you will not receive federal assistance.
When there is an official Presidential Disaster Declaration, National Flood Insurance Program policyholders are encouraged to apply for FEMA disaster assistance in addition to their flood insurance claim. For more information, visit National Flood Insurance Program or call1-800-621-FEMA.
Filing a Flood Insurance Claim
Flood insurance claims can be filed anytime you experience flooding on your property and can cover both a property and its contents.
If you need to file a flood insurance claim, be informed and prepared so that recovery can move quickly and smoothly. Before a disaster strikes, have updated photos of your home or business so that insurance providers can clearly examine your property and belongings. If your property has experienced flood impacts, take extensive photos of the damages before cleaning up. This will allow insurance providers to compare before and after photos to determine the extent of damages and arrange the best claim payment possible. As you're cleaning, make a detailed list of lost or damaged items. If you have original receipts for items, hold onto those for documentation in your claim. After gathering all the necessary information, contact your insurance company to begin filing your claim.
InsureYouKnow.org
At InsureYouKnow.org, file your auto, and homeowner's or renter's insurance policies, photos before and showing flood damage, an inventory of your home and possessions, and your checklists of supplies needed for emergency events. If you are impacted by a flood, also keep track on this portal of your insurance claims and interactions with your insurance company and FEMA.
Take a Vacation = Take Care of Yourself
September 27, 2022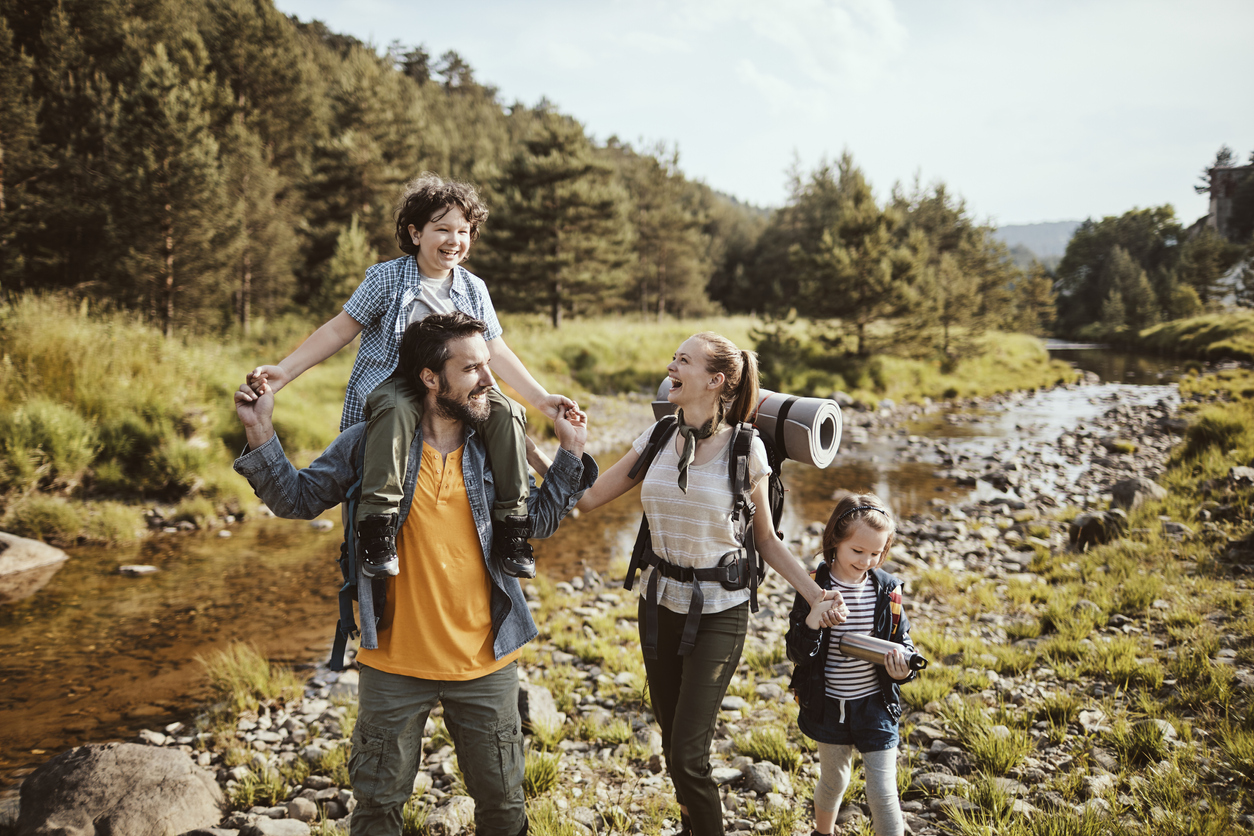 You work hard but do you also take time to relax, seek adventure, and recharge your mind and body? There are some major benefits to taking a vacation although many employees come up with excuses not to use all their vacation time each year.
Memo to Employees: Taking a Vacation Has Benefits
After you come up with a bounty of excuses for not taking a vacation—you feel guilty about being away from your office, you may think a vacation would be too expensive, or you are saving excess time for an unexpected event—you may be able to overcome these obstacles when you realize a vacation can provide the following benefits.
Improves mental health. A recent study reports that after taking a vacation, travelers feel less anxious, happier, and well-rested.
Brings happiness before, during, and after a trip. Planning a vacation helps you visualize the happiness your vacation will bring that will be experienced during your trip and as fond memories after you return to work.
Increases productivity and creativity. When your brain is exposed to new experiences including languages, sights, sounds, and cultures, you feel revitalized, and your creativity is boosted. If you take regular time to relax, you'll be less likely to experience burnout.
Strengthens relationships. Traveling and exploring with other travelers—friends, family, or even a tour group– can add some fun and closeness to your relationships.
Memo to Employers: Encouraging your workers to take a vacation has benefits
If you are an employer, encourage your workers to take time off. Both you and your team deserve a break and the freedom to schedule vacations. To encourage your employees to take vacations, pay attention to these tips from Business News Daily:
Acknowledge your employees' need for vacation time.
Build a process through which team members can cover for colleagues taking time off.
Regularly remind employees of deadlines to submit holiday vacation requests.
Show interest in your employees' vacation plans.
Clearly explain your time-off policies in your employee handbook.
Promote a healthy work-life balance as part of your company culture.
Lead by example and take vacations.
InsureYouKnow.org
Whether you rely on colorful printed brochures or flashy online resources, start planning a well-deserved vacation now! When you decide on an international, stateside, or local adventure, check on any medical precautions, prescriptions you may need to have at the ready for the duration of your trip, and health and travel insurance policies. Then, record all your travel arrangements for your getaway at insureyouknow.org.
Do You Realize How "Precious" a Child Is?
September 15, 2022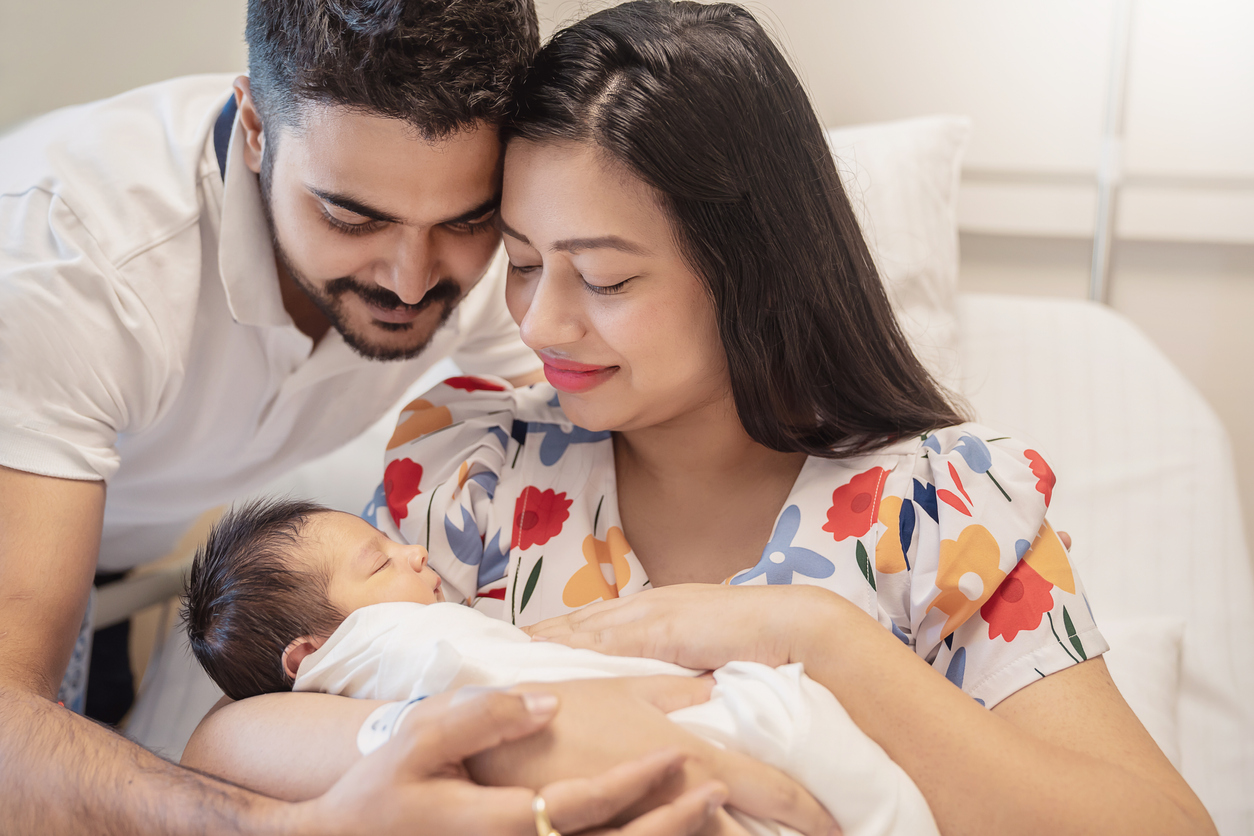 The cost of raising a child through high school has risen to $310,605 because of inflation that is running close to a four-decade high, according to an estimate by the Brookings Institution, a nonprofit public policy organization based in Washington, DC.
In 2017—years before the pandemic and during an extended period of very low inflation—the U.S. Department of Agriculture (USDA) projected that the average total expenditures spent on a child from birth through age 17 would be $284,594. This estimate assumed an average inflation rate of 2.2 percent and did not include the expenses associated with sending a child to college or supporting them during their transition to adulthood. Since 2020, the inflation rate has skyrocketed— 8.5 percent as of July 2022—partly due to supply-chain issues and stimulus spending packages that put more cash into Americans' pockets. The Federal Reserve has now raised interest rates substantially to control inflation.
The multiyear total is up $26,011, or more than 9 percent, from a calculation based on the inflation rate two years ago, before rapid price increases hit the economy, reports the Brookings Institution.
The new estimate crunches numbers for middle-income, married parents, and doesn't include projections for single-parent households, or consider how race factors into cost challenges.
Expenses
The estimate covers a range of expenses, including housing, education, food, clothing, healthcare, and childcare, and accounts for childhood milestones and activities—baby essentials, haircuts, sports equipment, extracurricular activities, and car insurance starting in the teen years, among other costs.
In 2019, the typical expenses to raise a child were estimated by the USDA as follows:
Housing: 29%
Food: 18%
Childcare and Education: 16%
Transportation: 15%
Healthcare: 9%
Miscellaneous (included Personal Care and Entertainment): 7%
Clothing: 6%
Housing
Housing at 29 percent is the most significant expense associated with raising a child. The cost and type of housing vary widely by location. Other variables include mortgage or rent payments, property tax, home repairs and maintenance, insurance, utilities, and other miscellaneous housing costs.
Food
The cost of food is the second-largest expense, at 18 percent of the overall cost of raising a child. Over time, food prices have trended up, with food-at-home pricing increasing 12.1 percent and food-away-from-home pricing increasing by 7.7 percent from June 2021 to July 2022. The USDA expects rising costs for 2022, with increases as high as 10 percent and 7.5 percent, respectively.
Childcare and Education
Childcare and education expenses in 2019 accounted for 16 percent of the cost of raising a child, and it continues to increase.
The widespread acceptance by employers of remote work and letting employees work from home part or full-time has eased the burden of childcare costs for many families, cutting the cost by as much as 30 percent for some workers.
Education is a major expense when it comes to raising children. When it comes to kindergarten through high school, parents can choose between public and private schools. For private schools, the Education Data Initiative estimated that tuition costs an average of $12,350 per year. Associated costs, like technology, textbooks, and back-to-school supplies, could bring that up to $16,050. For a child to be in private school from kindergarten through eighth grade, the estimated cost could be about $208,650. Additional expenses for extracurricular activities such as sports, the arts—music, theater, and yearbook—and other clubs also add up and are accompanied by fees for participation, equipment, and travel, which have also increased due to inflation.
Healthcare
The total cost of a health plan is set according to the number of people covered by it, as well as each person's age and possibly their tobacco use. For example, a family of three, with two adults and a child, would pay a much higher monthly health insurance premium than an individual.
Strategies
Raising children is rewarding and fulfilling to many people. But it's also become very expensive. By preparing mentally and implementing financial planning strategies, you can be well-equipped to raise your child to adulthood comfortably, even on a budget.
InsureYouKnow.org
If you are a parent, you are responsible for raising your child and providing food, clothing, shelter, and security. Consider getting insurance coverage—including life, short- and long-term disability, and health insurance to avoid putting your family at risk financially in the event of unexpected hardship. To cope with the rising costs of raising children, live within your means, save money wherever possible, and shop around for home and auto insurance each year for the best deals. At insureyouknow.org, you can track your expenses to raise a child and file insurance policies that cover your family's financial and healthcare needs.
Play an Active Role to Prevent Childhood Obesity
August 30, 2022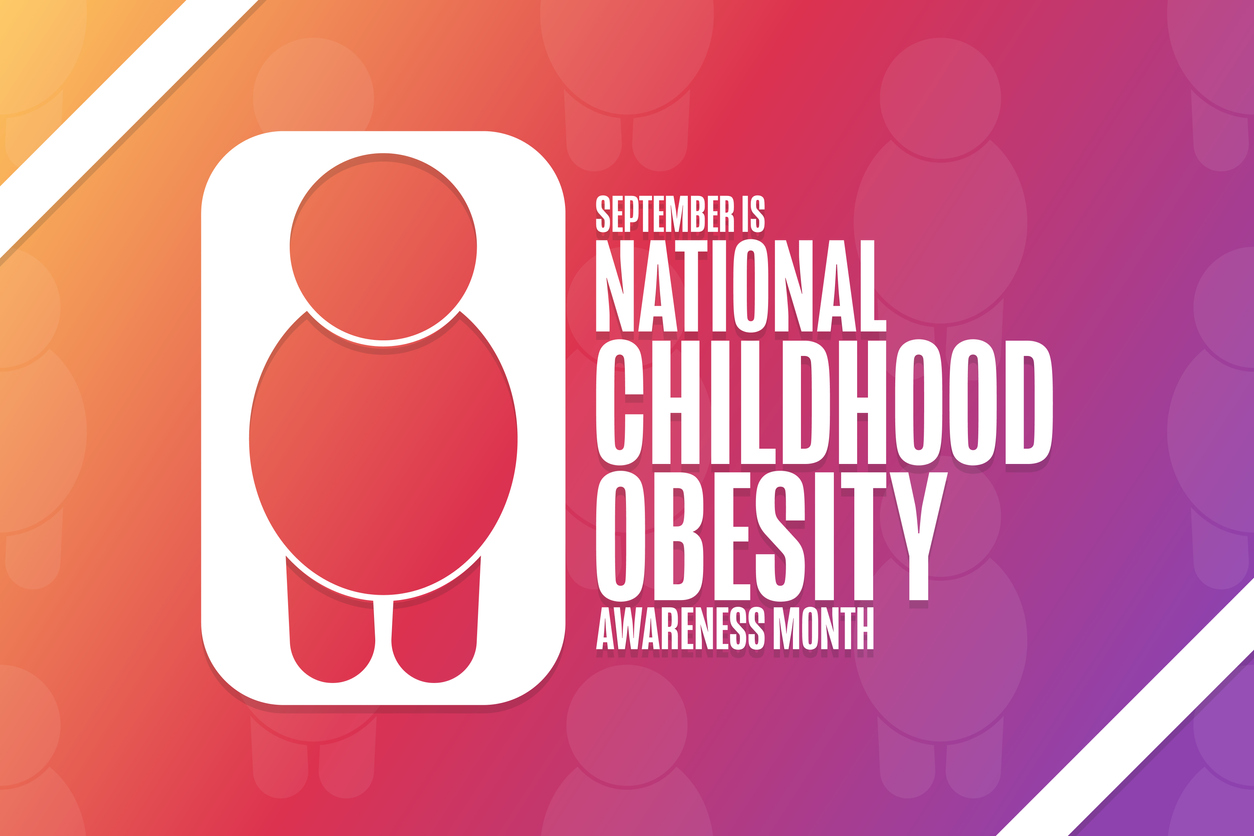 National Childhood Obesity Awareness Month, observed in September, is dedicated to educating children and their families on how to prevent childhood obesity. Parents, teachers, and caregivers of young children are continuously challenged to find ways to prevent childhood obesity.
Obesity is defined as a body mass index (BMI) at or above the 95th percentile by the Centers for Disease Prevention and Control (CDC) sex-specific BMI-for-age growth charts. Childhood obesity is a serious problem in the United States where one in five children and adolescents are affected. Some groups of children are more impacted than others, but all children are at risk of gaining weight that is higher than what is considered healthy.
Obesity is a complex disease with many contributing factors including genetics, eating patterns, physical activity levels, and sleep routines. Societal and community factors also matter— childcare and school environments, neighborhood design, access to health, affordable foods and beverages, and connections to safe and convenient places for physical activity affect the ability of children to make healthy choices.
Strategies to Prevent Obesity
As a parent or a caregiver, you can help prevent obesity at home; healthcare systems can help families prevent and manage childhood obesity, and communities can use strategies to support a healthy, active lifestyle for all.
Compared to children with healthy weight, children who are overweight or obese are at a higher risk for asthma, sleep apnea, bone and joint problems, type 2 diabetes, and heart disease.
There are many ways parents and caregivers can help children have a healthy weight and set up lifelong healthy habits at home.
Healthy Eating Patterns
Adopting healthy eating patterns as a family helps children reach and maintain a healthy weight as they age. Eating a variety of vegetables and fruits, whole grains, lean protein foods, and low-fat and fat-free dairy products and following nutrition guidelines sets your family up for optimal health.
Help your children get the nutrients they need by making half their plate fruits and vegetables. Help kids rethink their drinks by replacing sugary drinks, such as soda, fruit drinks, and flavored milk, with water, 100 percent juice, or plain low-fat milk.
Movement Solutions
Physically active youth have stronger muscles and bones, better cardiovascular fitness, and lower body fat than those who are inactive.
Help your children move more and meet the Physical Activity Guidelines for Americans by making it a family affair. Walking the family pet before and after school, riding bikes, and having races in the yard all count toward physical activity. Active chores, such as washing the car, vacuuming a room, or raking leaves, also engage children in worthwhile physical activities.
Consistent Sleep Routines
Good sleep helps prevent type 2 diabetes, obesity, injuries, poor mental health, and problems with attention and behavior. Kids who don't get enough sleep are at risk for unhealthy weight gain. Researchers are still trying to learn how sleep is linked to weight gain. Some reasons might include causing a child to eat more or to be less physically active because of a lack of energy.
CDC provides guidelines for the number of hours needed to sleep by age group. Preschoolers need 11–13 hours of sleep per day, including naps. Children 6–12 years old need 9–12 hours of uninterrupted sleep a night, and youth 13–18 need 8–10 hours. Sticking to a consistent sleep schedule, including on weekends, can help children sleep better.
Screen Time vs. Family Time
In young people, too much screen time can lead to poor sleep, weight gain, lower grades in school, and poor mental health. Reducing screen time can free up time for family activities and can remove tendencies to eat unhealthy food.
Turning screens off an hour before bed and removing electronic devices from children's bedrooms can help reduce screen time and improve sleep. The American Academy of Pediatrics recommends creating a family media plan with examples of how to reduce screen time.
Healthcare Providers' Recommendations
Talk to your child's healthcare provider if you're concerned about potential health risks associated with excess weight. Children with obesity are more likely to have type 2 diabetes, risk factors for heart disease such as high blood pressure and high cholesterol, muscle and joint problems, and fatty liver disease. Schedule annual physical checkups to routinely check on these medical conditions and to measure a child's weight and height and plot them on growth charts to calculate BMI and assess patterns.
InsureYouKnow.org
At insureyouknow.org, keep a record of your child's health insurance coverage, results from their annual wellness check-up, and follow-up recommendations to keep your child as healthy and happy as possible.
Calling All Employers to Support Mental Health
August 15, 2022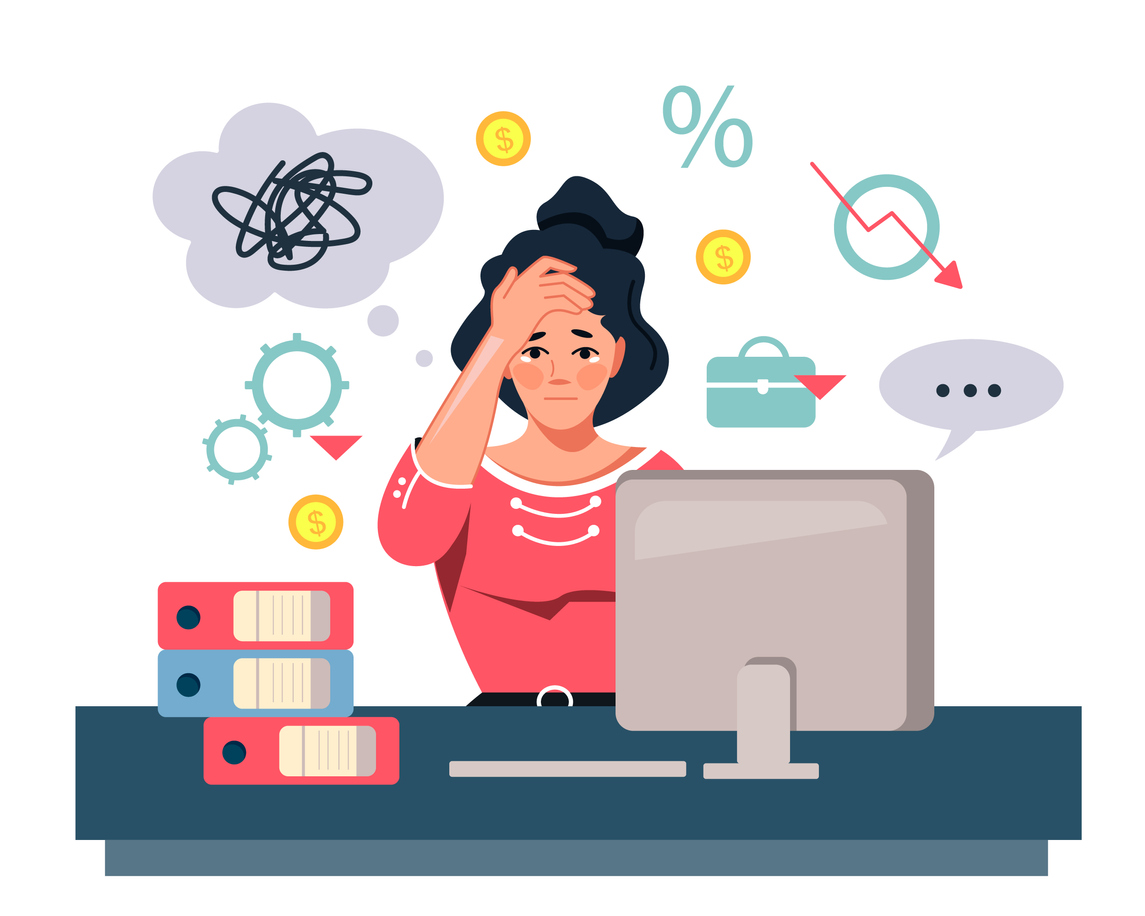 According to the American Psychological Association's (APA) 2022 Work and Well-being Survey, eight in 10 U.S. workers say they would prefer to work for companies that provide support for mental health concerns. Of the employees surveyed, 71 percent believe employers are more concerned about the mental health of their employees now than in the past.
When asked to select from a list of a dozen possible supports that they would like to see employers offer, flexible work hours were the most chosen support at 41 percent of workers, followed by a workplace culture that respects time off at 34 percent, the ability to work remotely at 33 percent, and a four-day work week at 31 percent.
Potential Benefits of Supporting Mental Health
Increased productivity: Research shows that nearly 86 percent of employees treated for depression report improved work performance. Also, treatment of depression has been shown to reduce absenteeism and presenteeism (lost productivity occurring when employees are not fully functioning in the workplace because of an illness, injury, or other condition) by 40 to 60 percent.
Increased retention: In a 2019 survey of more than 1,500 employees nationwide, more than a third of the respondents said they had left a job due at least in part to mental health. Of these, 59 percent said mental health was the primary reason.
Decreased health care and disability costs: According to the National Alliance on Mental Illness, rates of cardiovascular and metabolic diseases are twice as high in adults with serious mental illness. The connection between physical health and mental health prompted the American Heart Association to release a report called Mental Health: A Workforce Crisis. It urges employers to provide comprehensive programs for the prevention and treatment of mental illness. The report found that the cost of doing nothing is higher than investing in evidence-based prevention and treatment.
Ways to Support Employee Mental Health
With these findings in mind, employees should consider implementing the following five ways to support employee mental health:
1. Understand how mental health impacts your employees.
Make mental health training mandatory for your company's leaders to help them be more aware of and invested in this aspect of their employees' well-being.
Train managers on what to do if they see signs of emotional distress or substance abuse.
Use mental health calculators to estimate the prevalence and associated costs of untreated depression and alcohol and substance abuse at your workplace.
Consider using surveys such as the Work Limitations Questionnaire and the Brief Job Stress Questionnaire to measure how your employees' health and stress levels affect their productivity.
2. Include mental health coverage as part of your health care plan.
Learn about the Mental Health Parity and Addiction Equity Act. It requires insurance coverage for mental health conditions, including substance use disorders, to be no more restrictive than insurance coverage for other medical conditions.
Avoid plans that offer "phantom" mental health coverage. And find out how many psychologists and psychiatrists are in-network.
Provide a health savings account (HSA) to help offset out-of-pocket costs.
3. Establish an employee assistance program (EAP).
Many companies use an employee assistance program (EAP) to support workplace mental health. While some employees may be reluctant to use this resource due to fear of stigma, shame, and lack of understanding about how these confidential programs work, you can take the following actions to increase EAP usage:
Provide direct access to mental health professionals via phone or in person.
Offer this resource to employees as well as to their immediate family members.
Make it easy for employees to know with whom to talk or where to go to access mental health resources.
Emphasize that your EAP can be accessed confidentially and free of charge.
4. Use communication to reduce stigma and increase access to mental health resources.
Don't wait until open enrollment to mention mental health benefits and community resources. Promote them frequently, such as in monthly newsletters.
Ensure that your executives mention emotional well-being every time they talk about recruiting talent and building an inclusive culture that helps employees bring their best selves to work.
Offer workshops so employees can learn more about mental health and resilience.
5. Promote well-being.
Build as much flexibility as possible into all employees' schedules.
Offer access to apps that can help with sleep and stress reduction.
Consider offering a meditation room, mindfulness training, or yoga classes at work.
Encourage employees to use their vacation time. Some companies do this by limiting the number of vacation days employees can roll over into the next year.
Provide accommodations and develop a return-to-work process so that employees who need to take a leave of absence because of a mental health issue feel supported when they come back.
And finally, create opportunities for employees to build connections with one another, such as through social events, affinity groups, and social media platforms.
APA Survey Conclusions
The APA survey shows that the U.S. currently has a workforce that seeks improvements to mental health support at work. While the pandemic may have exacerbated stressors among workers, particularly those in marginalized communities, it also provided an opportunity for employers to take action to prioritize employee well-being.
InsureYouKnow.org
Whether you are an employer or an employee, you can support mental health coverage as part of your company's health care plan. At insureyouknow.org, you can document healthcare benefits that cover your mental health concerns, a list of the healthcare providers with whom you visit, and a record of prescriptions you take for physical and mental health issues.
Sticker Shock in the Grocery Aisles
July 31, 2022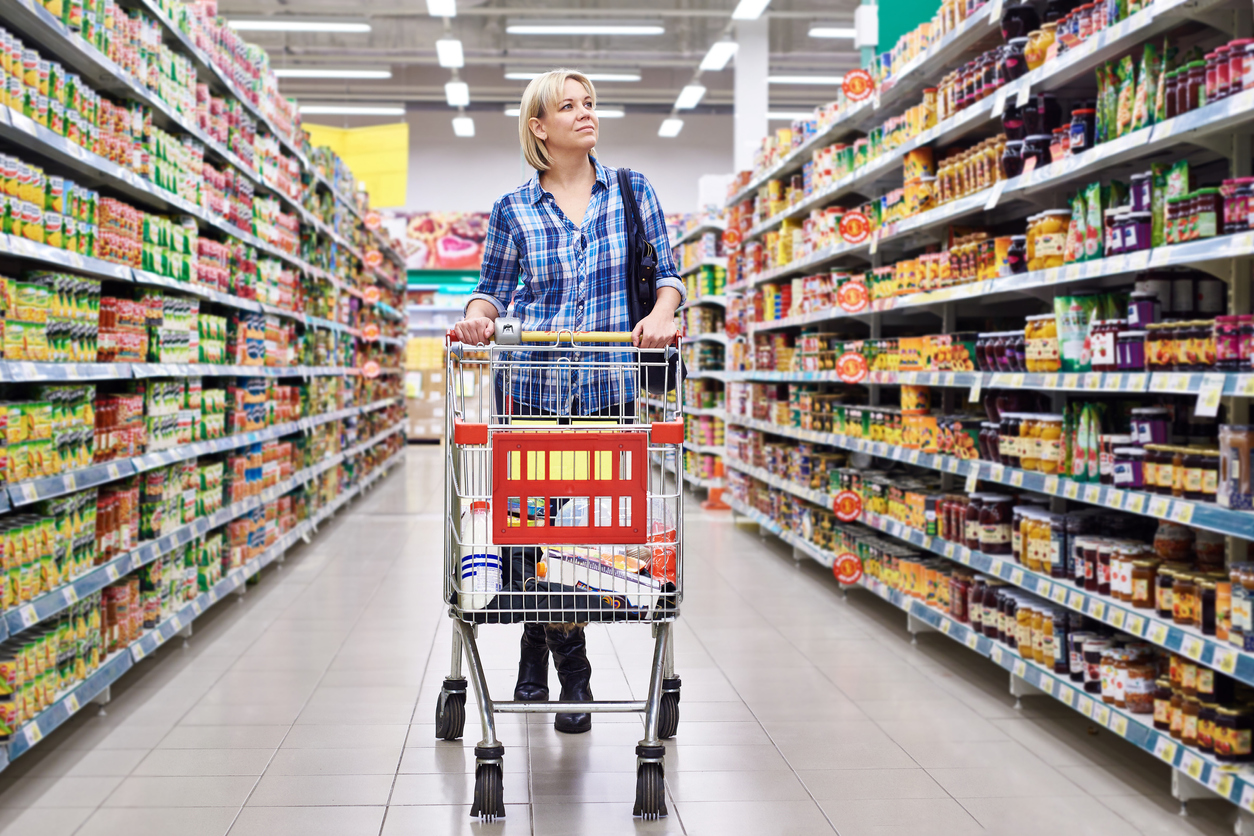 Unless you go out to eat or get take-out for every meal you consume, you can't avoid buying groceries—even if you have them delivered to your doorstep. With inflation at the highest rate it has been in 40 years, you've surely noticed that prices continue to rise in the grocery aisles.
If you want to stabilize your grocery bill and make your budget go further in your fight against price inflation, try some of the following money-saving strategies when you face your next grocery trip or delivery.
Check Your Pantry and Freezer
Before you go grocery shopping, check the shelves of your pantry and freezer. By taking inventory of what you already have at home, you'll avoid buying multiples of the same item. You might be able to shorten your grocery list and spend less.
Choose Store Brands Over Name Brands
Name brand groceries are usually priced higher than their store brand counterparts. Many times, you might not be able to tell the difference between the two. With prices going up, switch to generic brands to lower your grocery spending.
Buy in Bulk
While you'll pay more money upfront for groceries in larger quantities, it's a smart move to buy in bulk. Typically, you'll pay less per item and you'll have staples on hand that may allow you to do less grocery shopping throughout the month.
Cut Back on Meat
Cutting back on meat will have a significant impact on your grocery bill because beef, pork, and chicken tend to be some of the more expensive items in your shopping cart— inflation or not. Going meatless a day or two a week and turning to cheaper alternatives, like beans and lentils, can help you cut costs.
Plan Meals
Planning your meals and making grocery lists based on a meal plan will prompt you to be less likely to waste money on something that looks appealing in the store, but you might not need for the family meals and snacks you prepare at home.
Consider Substitutions
Using substitute items can result in cost savings without sacrificing the quality or taste of the meal. For example, fruits and vegetables that are not in season tend to be more expensive. Using different produce in meals than a recipe calls for may enhance and not compromise a recipe.
Minimize Food Waste
Reduce food waste by making a grocery list and sticking to it; buy frozen instead of fresh; rethink sell-by dates if food still looks and smells fresh; freeze meats, bread, and vegetables that you aren't going to use immediately.
Store Items Where You Can See Them
Keep items where you can see them, and you'll be more likely to use them. An organized refrigerator and a neatly arranged pantry can help you quickly find and use items.
Learn to Preserve or Can Foods
You can pickle, preserve, or can foods—all options gaining popularity. These practices have been around for centuries and have helped folks survive harsh winters and economic downturns. With a little upfront investment of time and money, you can acquire the tools necessary to preserve seasonal foods. This can prolong their shelf life and reduce food waste and costs.
Sign Up for Loyalty Programs
Most grocery stores offer loyalty programs that are free to join. You can benefit from discounts that automatically get applied to your cart at checkout or you can get access to exclusive coupons on their apps.
Getting free items, including food offerings, from a local Buy Nothing Group means you can bypass high prices at a store—and you don't even have to offer up anything in exchange. These groups focus on sharing rather than trading or bartering within a designated area. Join your local Buy Nothing Group on Facebook.

InsureYouKnow.org
In August, Embrace National Wellness Month
July 14, 2022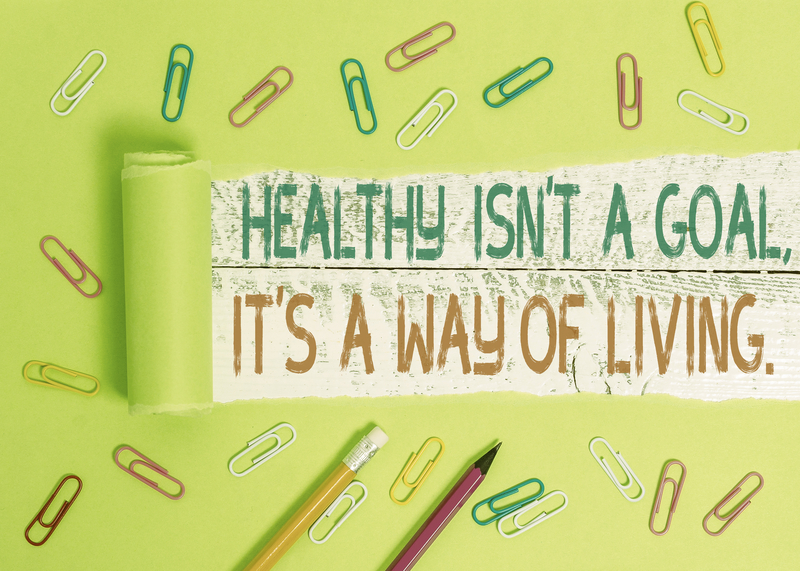 When you think about "wellness," being physically fit may come first to your mind. During National Wellness Month in August, if you also focus on self-care, managing stress, and adopting healthy routines, you can establish lifestyle changes and add long-lasting habits to your list of wellness goals.
Practicing Self-Care
At Chopra.com, you'll learn that self-care is simply one of the best medicines for managing stress. Self-care means the daily, weekly, and lifelong behaviors, actions, and thoughts you take to preserve or improve your long-term health and happiness.
You can make small self-care changes, including:
Increase your water intake.
Add more fruits and vegetables to your diet.
Monitor your sleep and make adjustments for better sleep habits.
Join a yoga, walking, or aerobics class.
Learn to meditate and practice it daily.
These small steps can lead to many more healthy habits in your lifestyle.
Managing Stress
There are many healthy ways to manage stress, including:
Recognize the things you can't change. 
Avoid stressful situations. 
Get exercise. 
Change your outlook. 
Do something you enjoy. 
Learn new ways to relax. 
Connect with loved ones.
Get enough sleep. 
Maintain a healthy diet. 
Learn to say no. 
Adopting Healthy Routines
Physical activity is any body movement that works your muscles and requires more energy than resting. Walking, running, dancing, swimming, yoga, and gardening are a few examples of physical activity.
Being active can:
Protect your heart.
Improve blood flow.
Lower blood pressure and cholesterol levels.
Give you more stamina and the ability to cope with stress.
If you're inactive, you're nearly twice as likely to develop heart disease than if you're active. Learn more about the benefits of physical activity on the National Heart, Lung, and Blood Institute website.
Keeping Track of Your Health
When you go to your healthcare provider for an annual wellness check or during the year for other medical concerns, you probably receive follow-up messages about lab test results, diagnoses, or medications recommended. Your healthcare provider keeps your medical record on file but it's a good idea for you to maintain your personal health record.
What kind of information should you put in a personal health record? You could start with:
Copies of your health insurance cards and vaccination records.
Your name, birth date, blood type, and emergency contact information.
Date of last physical.
Dates and results of tests and screenings.
Major illnesses and surgeries, with dates.
A list of your medicines and supplements, the dosages, and the length you've taken them.
Any allergies.
Any chronic diseases.
Any history of illnesses in your family.
InsureYouKnow.org
During National Wellness Month, you can save your personal health record at insureyouknow.org  and keep updating it after each visit to your healthcare provider or if you have any changes in your health conditions or prescriptions.
We're Having a Heatwave!
June 30, 2022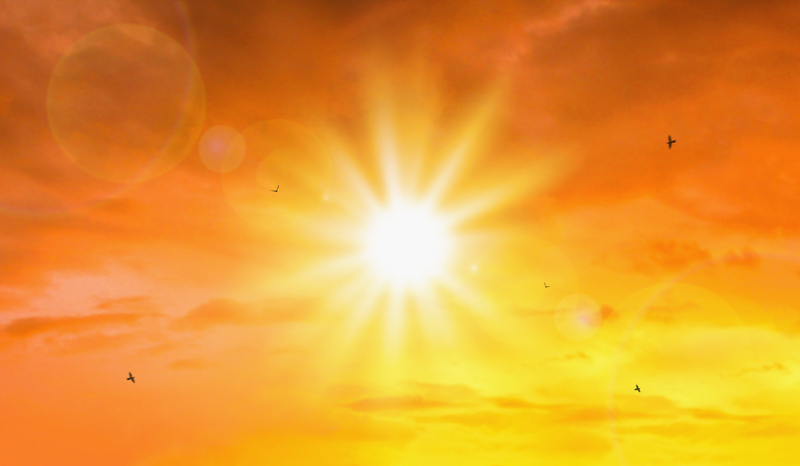 When you venture out of your air-conditioned comfort zone, do you immediately think, "It's hot as Hades" outside? Extreme heat is the most dangerous type of severe-weather event in the United States. It's easy to talk about the weather and resolve not to be able to do anything about it but you can take action to prepare for an extreme heat event. Learn what to do before, during, and after a heatwave to be safe and healthy. 
Heat Emergencies
There are three types of heat emergencies: heat cramps caused by loss of salt, heat exhaustion caused by dehydration, and heat stroke. If you are experiencing any of these symptoms, get out of the heat, lie down, apply cool compresses, elevate your feet, drink fluids, and use a fan to blow cool air. Get medical help if needed.
Heat Exhaustion and Heatstroke
Heat exhaustion occurs when your body gets too hot. Untreated, this condition can lead to heatstroke when your internal temperature reaches at least 104°F. Heatstroke is much more serious than heat exhaustion. It can cause shock, organ failure, or brain damage. In extreme cases, heatstroke can kill you.
Symptoms of heat exhaustion are:
Muscle cramps
Heavy sweating
Pale or cold skin
Weakness and/or confusion
Dizziness
Headache
Nausea or vomiting
Fast heartbeat
Dark-colored urine, which indicates dehydration
In addition to these symptoms, warning signs of heatstroke also include:
Fever of 104°F or higher
Flushed or red skin
Lack of sweating
Trouble breathing
Fainting
Seizures
Prevention of Heat Exhaustion and Heatstroke
There are many things you can do to prevent heat-related illnesses. Babies, children, and elderly people are more sensitive to heat and require extra attention. You are at greater risk if you are ill, obese, or have heart disease. People who work outside or in a hot setting are also at risk of heat exhaustion and heatstroke.
If possible, avoid going outside when the temperature and heat index are high. Stay indoors in air-conditioned areas. If you do need to go outside, take the following precautions.
Wear lightweight, light-colored, loose-fitting clothing.
Protect yourself from the sun by wearing a hat or using an umbrella.
Use sunscreen with a sun protection factor (SPF) of 15 or higher.
Drink plenty of water throughout the day. Dehydration and lack of salt contribute to heat-related illnesses. Some sports drinks can help replenish the salt in your body lost through sweating. Drink water or other fluids every 15 to 20 minutes, even if you don't feel thirsty. If your urine is clear, you're probably drinking enough fluids. Dark-colored urine is a sign that you're dehydrated.
Avoid alcohol and limit drinks that contain caffeine, such as tea, coffee, and soda.
Schedule outdoor activities for cooler times of the day—before 10 a.m. and after 6 p.m.
Take frequent breaks from the heat and outdoor activities.
Do not stay or leave a child in your car when it is hot outside. Even if you open the windows, the intense heat can be extremely dangerous.
Certain medications can put you in danger of heatstroke. They affect the way your body reacts to heat and include some antibiotics, allergy medicines, and drugs used to manage blood pressure, cholesterol, mental health disorders, and heart disease. Talk to your doctor if you take any of these or have an ongoing health problem.
Treatment for Heat Exhaustion and Heatstroke
If you or someone near you experiences heat exhaustion, treat symptoms in the following ways.
Get out of the heat quickly and into a cool place, or at least in a shaded area.
Lie down and elevate your legs to get the blood flowing to your heart.
Take off any tight or extra clothing.
Apply cool towels to your skin or take a cool bath. This will help regulate and lower your internal body temperature.
Drink fluids, such as water or a sports drink. Sip slowly—don't guzzle liquids. Don't drink fluids with caffeine or alcohol.
Call 911 if:
Symptoms don't improve or an affected person still has a fever of 102°F after 30 minutes of initial treatment.
The person goes into shock, faints, or has seizures.
The person is not breathing; begin CPR right away to try and revive them.
Living With Heat Exhaustion and Heatstroke
After you've had heat exhaustion or heatstroke, you'll be sensitive to heat. This can last for about a week. It's important to rest and let your body recover while you avoid hot weather and exercise. Ask your doctor when it's safe to return to your normal activities.
InsureYouKnow.org
At insureyouknow.org you can keep a record of your prescriptions known to exacerbate heat-related conditions. If you do experience an emergency during a heat wave, you'll also be able to quickly access your health insurance credentials online to help healthcare providers effectively treat you. After you recover, be sure to take recommended precautions whenever you need to endure hot weather.