Spring Has Sprung! And Summer's Not Far Behind!
May 14, 2021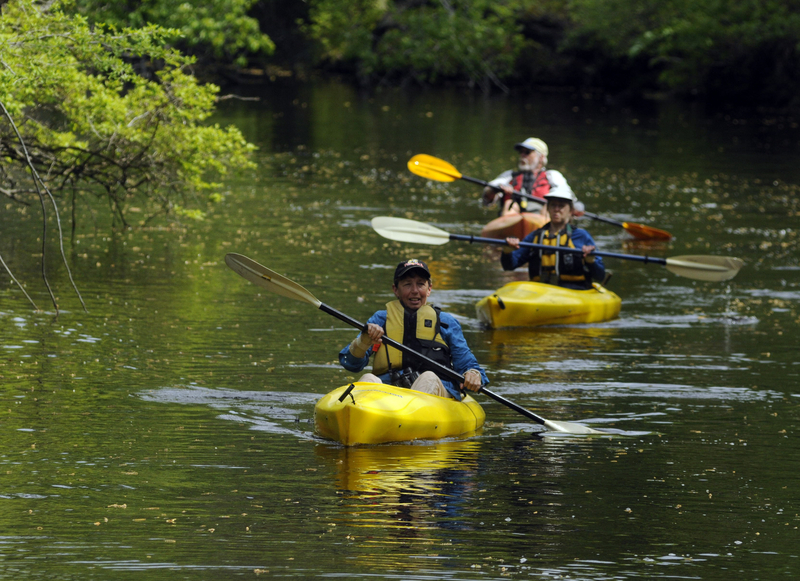 Are you ready to spend time outside this spring and summer? Research documented in the article "Access to Nature Has Always Been Important; With COVID-19, It Is Essential" shows that outdoor activity year-round is important to overall health and wellness. In additional recent studies, exposure to nature or urban green space has been associated with lower levels of stress, reduced symptoms of depression and anxiety, and improved cognition in children with attention deficits and individuals with depression. One of the earliest studies to draw a conclusive link between time spent in nature and well-being was published in 1991. It found a 40-minute walk in nature, compared with walking in an urban space or reading a magazine, led to significant improvements in mood, reduced anger and aggression, and better recovery from mental fatigue. Being exposed to a natural environment is especially important now, after more than a year of enduring a global pandemic, restrictions are being lifted for people who have been fully vaccinated.
Safe Outdoor Activities
The Centers for Disease Control and Prevention (CDC) provides guidelines for choosing safer outdoor activities and offers the following tips before you venture outside when you make a break from being confined indoors during the pandemic.
If you are fully vaccinated, you can start doing many things that you had stopped doing because of the pandemic.
Fully vaccinated people can resume activities without wearing a mask or physically distancing, except where required by federal, state, local, tribal, or territorial laws, rules, and regulations, including local business and workplace guidance.
These recommendations can help you make decisions about daily activities after you are fully vaccinated. They are not intended for healthcare settings.
If you haven't been vaccinated yet, find a vaccine.
If you are fully vaccinated, you can participate in the following safe outdoor activities that can improve your mental as well as your physical health.
Walking, running, wheelchair rolling, biking, and skating
Gardening
Fishing and hunting
Golfing
Rock climbing
Birding
Playing tennis
Kayaking, swimming, canoeing, diving, boating, and sailing
Safety Tips for Exercising Outdoors
The National Institute on Aging's "Safety Tips for Exercising Outdoors for Older Adults" include the following advice that can be helpful to exercisers of all ages:
Drink plenty of liquids when exercising outside.
Stay alert by not talking on the phone as you walk and keeping the volume low on your headphones so you can still hear bike bells and warnings from other bicyclists, walkers and runners coming up behind you.
Choose routes that are well-used, well-lit, and safe with other people present. Choose routes with places to sit in case you want to stop and rest.
Be seen to be safe. Wear light or brightly colored clothing during the day. Wear reflective material on your clothing and carry a flashlight at night. Put lights on the front and back of your bike.
Wear sturdy, appropriate shoes for your activity that give you proper footing.
Always walk facing oncoming traffic.
Walk on a sidewalk or a path whenever possible. Watch out for uneven sidewalks, which are tripping hazards.
Look for a smooth, stable surface alongside the road.
In warm weather, play it safe and prevent hyperthermia—a heat-related illness that includes heat stroke and heat exhaustion. Know the signs of heat-related illnesses and get medical help right away if you think someone has one.
The COVID-19 pandemic has highlighted the importance of green spaces and urban parks, especially during periods of lockdown. Even a short walk, an ocean view, or a picnic by a river can leave you feeling invigorated and restored.
InsureYouKnow.org
When you get outside and get going, be sure to carry proof of identification with emergency contact information, a list of your prescriptions, your cell phone, a small amount of cash, as well as your insurance credentials. You also can keep track of your insurance records, prescriptions, and emergency contact information at insureyouknow.org that will be helpful just in case you walk out the door without your printed IDs, you'll be able to access information online in case of an emergency.